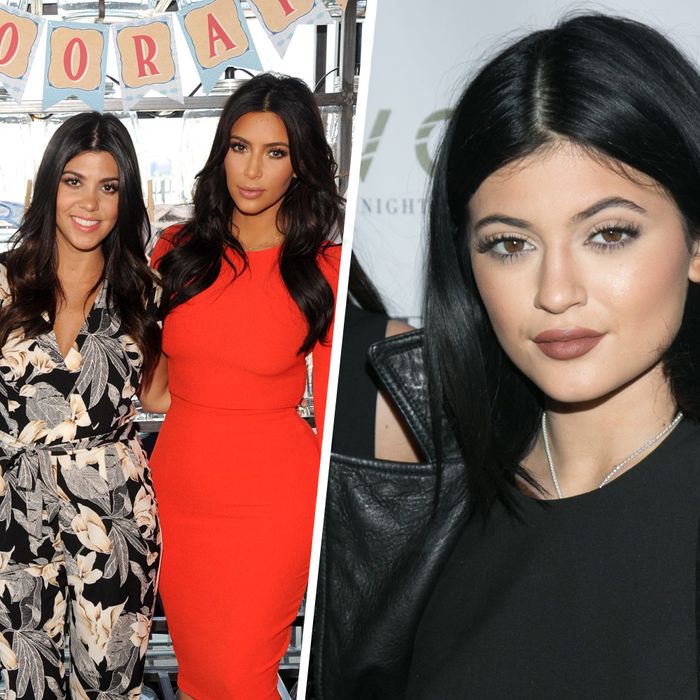 Photo: Kevin Mazur/Getty Images, J Carter Rinaldi/Getty Images
The Kardashian-Jenners know their hair. They dye it, chop it, and laser it with gusto. So it's no surprise that the youngest member of the family, formerly blue-haired Kylie Jenner, is set to debut her own hair line, Kylie Hair Kouture by Bellami. Details of the extension line are forthcoming (including the launch date and the type of extensions the line will carry), but from the looks of her recent Instagram photo, the hair will be dark brown and full (and very Kardashian-like). It's well timed, too: Her older sisters Kim, Kourtney, and Khloé announced that their separate hair-care line, Kardashian Beauty, will launch next spring.
Whatever her reason for launching the line, there's one lingering question: Will Kylie's extensions include klip-ons?