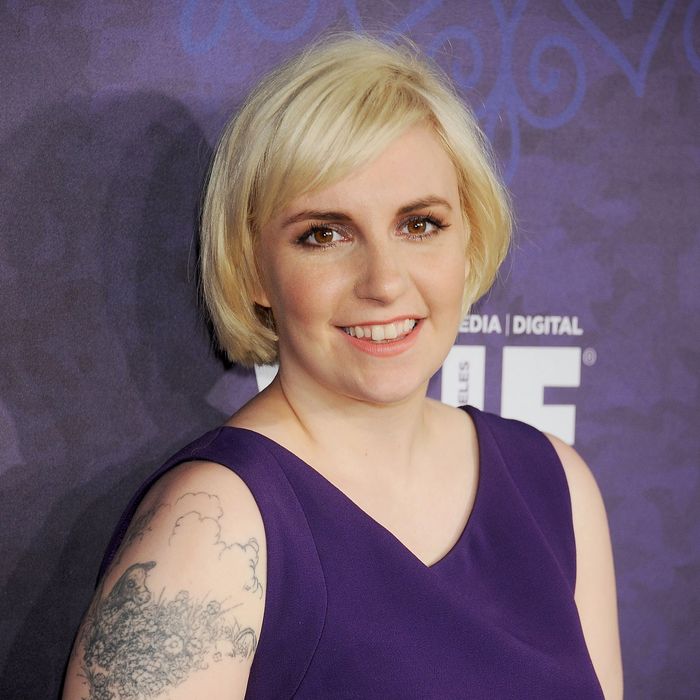 Photo: Gregg DeGuire/Getty Images
Lena Dunham might accept the role of consummate advice-giver and "a voice of a generation," but please don't expect her to speak on behalf of the entire female gender. In an interview with PBS's Makers: Women in Hollywood, which airs this weekend, Dunham responds to critics of her "controversial" subject matter on Girls:
When someone asks, 'Are the girls on Girls good role models?' I'm like, 'Are the guys on Entourage good role models? Is Larry David a good role model? Is Woody Allen a good role model?' And I resent being forced into a position of having to represent all of female sexuality.
For an even more thorough analysis of the scrutiny applied to Dunham, read Rebecca Traister's piece at The New Republic. Still, her own succinct answer pretty much sums it up.