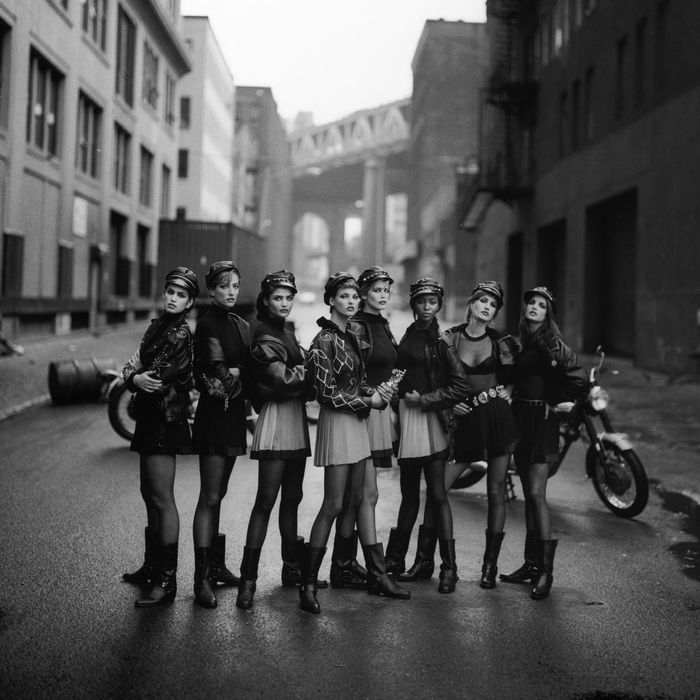 Photo: Peter Lindbergh/Courtesy of Gagosian Gallery
Over the past 30 years of his career, fashion photographer Peter Lindbergh has become known for his images of '90s supermodels — Christy Turlington, Tatjana Patitz, Naomi Campbell, Linda Evangelista, and Cindy Crawford huddled together for a 1990 cover of British Vogue; Kristen McMenamy suspended sideways over a wooden chair; Kate Moss in loose overalls in 1994. He's also known for his pared-down portraits of actresses like Milla Jovovich, Kate Winslet, Uma Thurman, and Julianne Moore. 
Now, the German-born artist, 69, is preparing an exhibition for 2015 with curator Thierry-Maxime Loriot (the man behind the Jean-Paul Gaultier exhibition) that will focus on fashion stories told through photography. He's releasing a new book in November (with German publisher Schirmer/Mosel) and is currently the subject of a show at Gagosian Paris that runs through November 22.
Lindbergh sat down with the Cut at Gagosian Paris to discuss his thoughts on contemporary photography, his connection to femininity, and how falling in love generates unforgettable work.
Some of your most famous images are from several decades ago. How do you feel about your work when you look back at it now?
The picture with the white shirts [of models Estelle Lefébure, Karen Alexander, Rachel Williams, Linda Evangelista, Tatjana Patitz, and Christy Turlington, photographed for Vogue in Los Angeles in 1988] was really the first significant change of femininity, at the end of the '80s. I look at that now, and I say to myself, Your [style] hasn't changed one millimeter. Today I would do the same picture. There's nothing to add, if a woman is herself — you need nothing.
How do you develop a bond with the model to get the best images?
First of all, you chose the model. That already, today, is not always the case. The editors come to the shooting with a set of other pictures, and say, "Look, this is the mood board. Why don't we do something like that." You can only say: "Fuck off! [Laughs.] Why don't you go do pictures with these guys who have done these pictures?" So it starts there.
Most of the photographers today don't really chose their models, because it's all about the clothes, and the fit, and she is tall and like this and like this. And that standardizes everybody now. That is why you have to know why you shoot someone. I don't think people know; they just shoot them because they look how everybody else looks.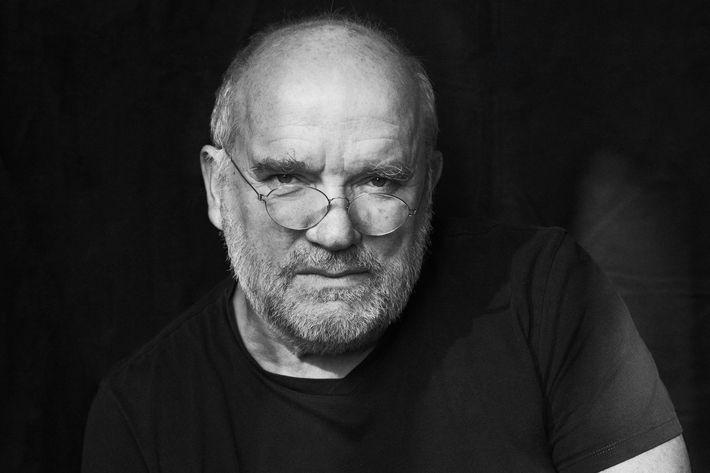 The industry is constantly pushing over-the-top glamour, but you shoot with naturalism. In one of your books, there are really surprising images of Anna Nicole Smith, for example …
In the end, everybody's natural, before they get artificial! I remember she had that Playboy Bunny image, and we went to her house in Texas. … The pictures of her look really different than other pictures, because we really stepped right into her life. How private it became in two days! We stripped everything down and said, "Forget that Marilyn Monroe shit!"
So how do you make subjects pose naturally when they're constantly being instructed to masquerade?
You really have to make your point, otherwise you end up with Barbies all over the place. And then when you take the picture, it's even worse with the retouching. Then there is nothing left: no point of view, nothing from that person. Retouchers see a picture and they think they have the authority to change something, which should not be the case. All the supermodels: There was no retouching. That kills everything. 
If you do what you want, you have to get in the way of everybody. Photography has become so democratic, so that everybody gives his say. Before, you want pictures from Newton, you go to Newton. You want pictures from Guy Bourdin, you go to Guy Bourdin. Today, they go to anyone. It doesn't matter, because the editor decides everything, and then after the the retouching of the magazine runs over the thing anyway. There's this pressure that everybody wants to participate. Why did you book me? Take anybody and tell them what to do; it'll be easier. And it's cheaper! 
You had a conceptual-art background. What drew you to fashion photography in the first place?
What I was doing [as an artist] was good, but it diverted from what I felt I was. I stopped. I took six to eight months to think about all that, and then — more or less just to do something, because you cannot sit there thinking, or nothing will happen — a friend of a friend needed an assistant. I had no clue, technically. I needed an assistant as an assistant! I remember the guy showed me his flashes, and I said, "What for?!" He said, "For light!" I was thinking, Light is here; there's daylight. But very fast I understood that it was an incredible instrument.
I saw pictures by [Irving] Penn and [Richard] Avedon and [Martin] Munkácsi and they looked much freer than anything else, certainly more than doing advertising. And then I went to Paris to go more that direction. It skyrocketed very fast. 
How much does your subject change your approach to photographing?
Not really; they reflect you, in a way. I have a book coming out soon, and [my friend, director] Wim Wenders sent me the intro. It's such a sweet text. He said, at the end, what I see in the camera is people reflecting back what I am to them. When people say, "You photograph people the way they are," I say, "No, that is impossible. I do a picture of you now, I do a picture of you in an hour, and you'd look at them, and you'd say 'Oh, that's her, and that's her, too, but why is it the opposite?'" What you photograph is the ambiance between two people.
You images are mostly of women. Why do you prefer to photograph them?
Better relations. Opposite sex! When I photograph someone it is really like … when I pass through a landscape it's like, wow, I could live in that house. And that's the same thing when you photograph a woman. Like, "My God, what would happen if I could live with her?"
There's a built-in fantasy?
An anticipation, or an openness, I don't know how to call it. Everybody has their own drama in a way; you can feel that very fast. "God, if I were part of that, life would be totally different.' And then, in a way, you fall in love. I fall in love every day at work. But that's from 9 to 5. [Laughs.] You don't write down their phone number; you go through agents to meet. You don't want to go there. You just want to imagine it. And then it really ends, when the picture is done, but in the picture it always stays alive.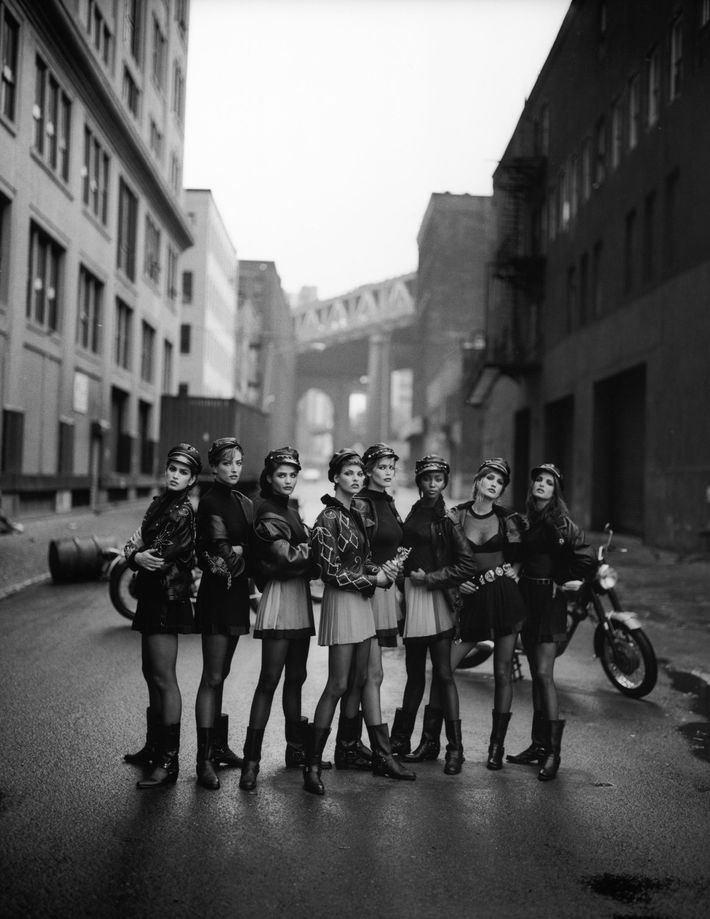 Cindy Crawford, Tatjana Patitz, Helena Christensen, Linda Evangelista, Claudia Schiffer, Naomi Campbell, Karen Mulder, Stephanie Seymour, Brooklyn, New York, USA, 1991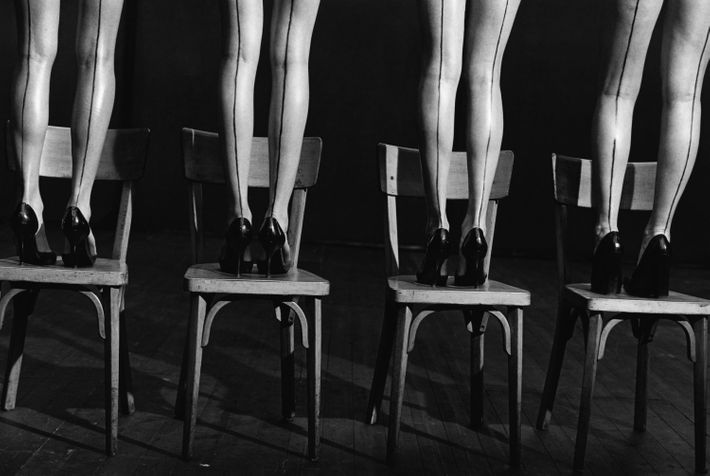 Hommage à Pina Bausch, Paris, France, 1997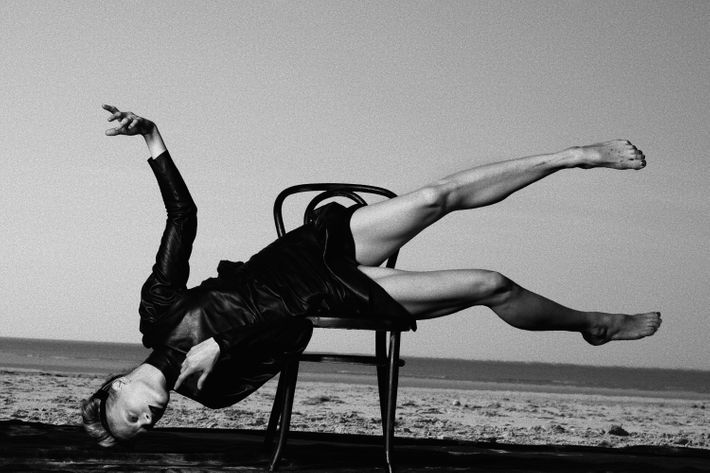 Kristen McMenamy, Le Touquet, France, 2009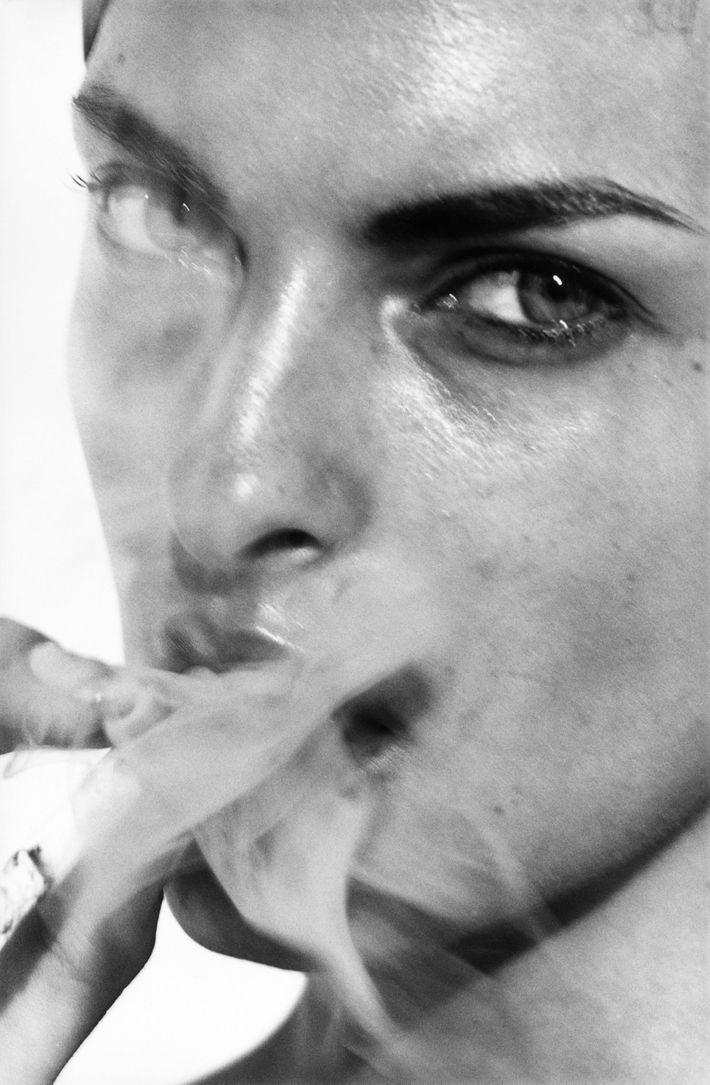 Linda Evangelista, Paris, France, 1990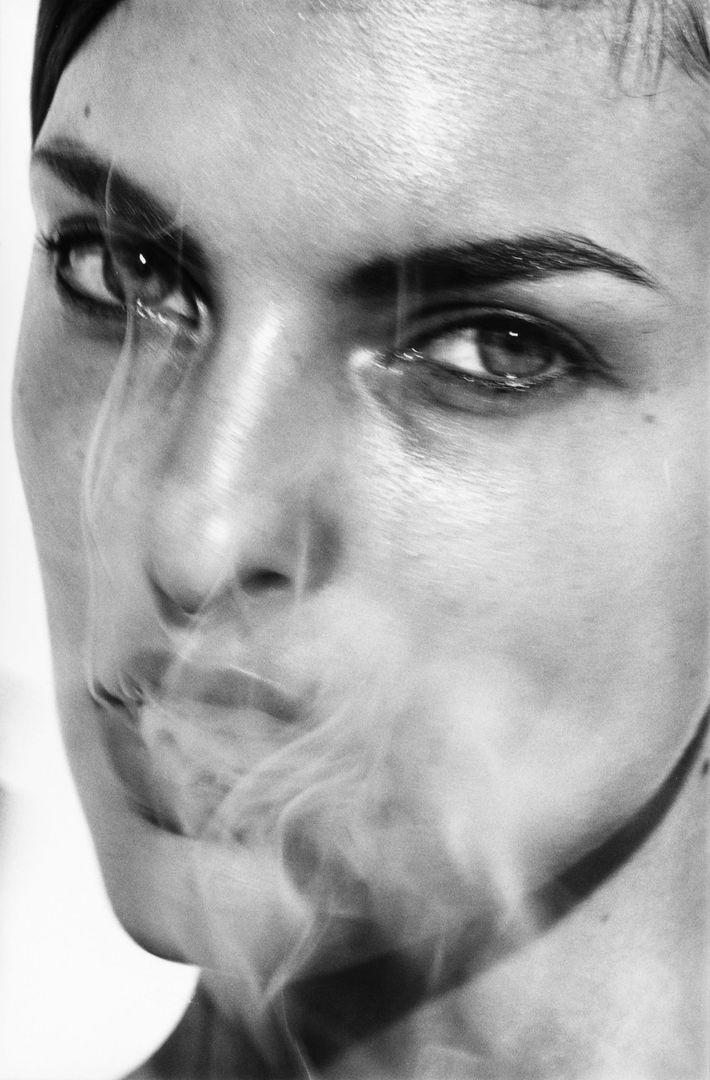 Linda Evangelista, Paris, France, 1990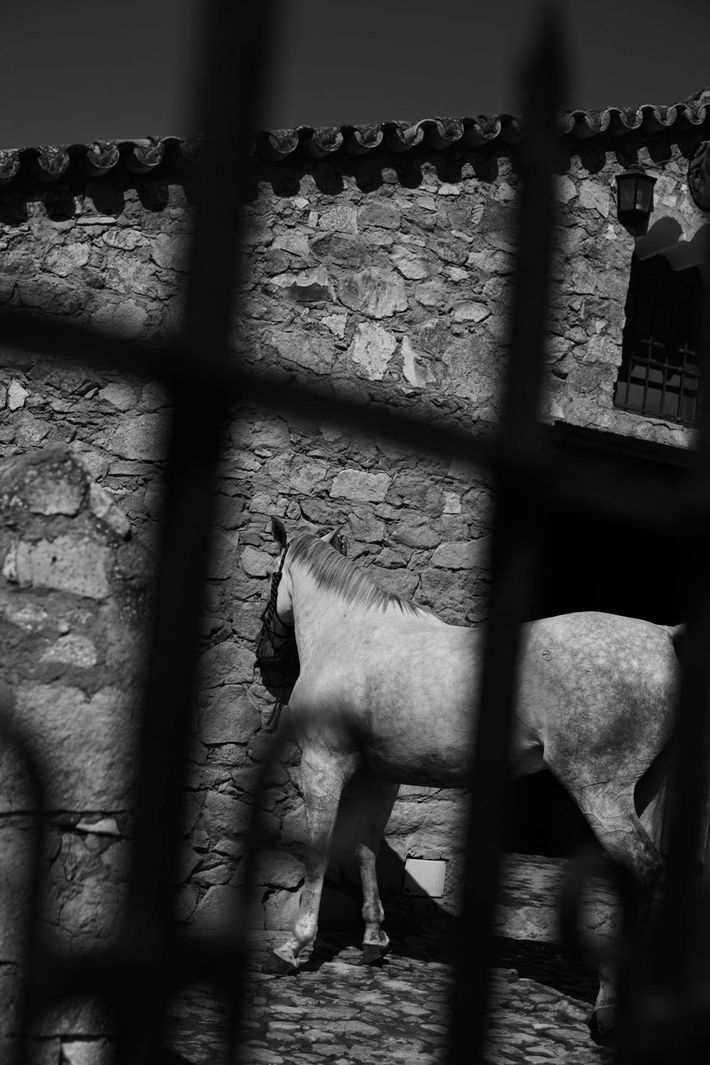 Lo Alvaro, Sevilla, Spain, 2010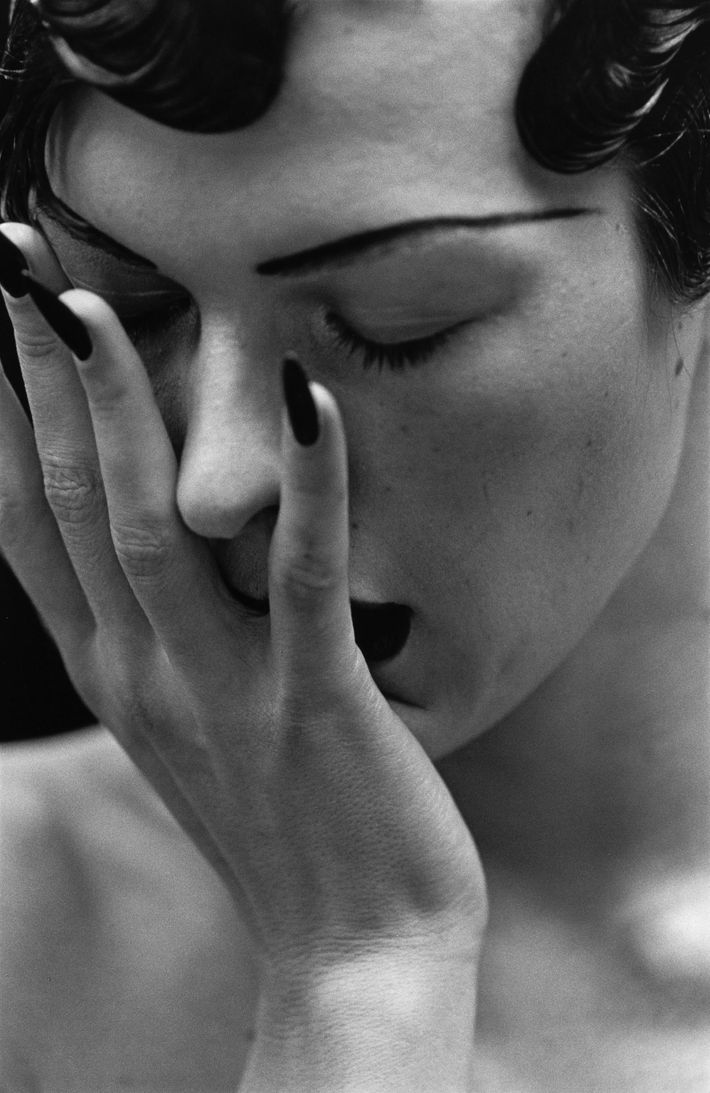 Milla Jovovich, Paris, France, 1998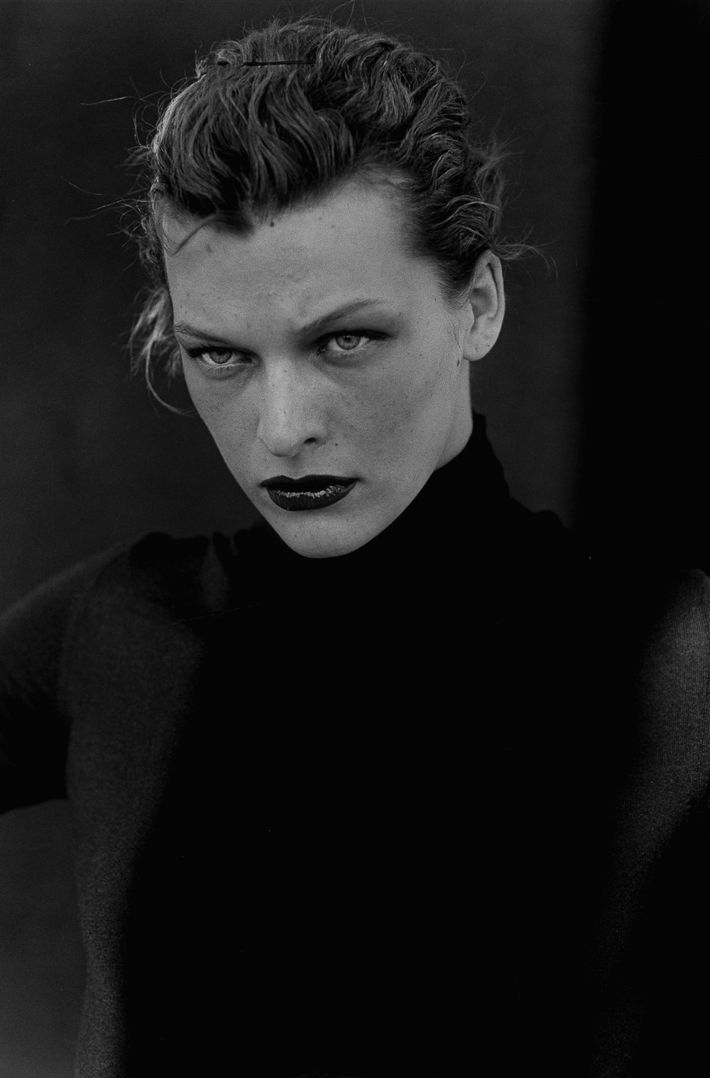 Milla Jovovich, New York, USA, 2000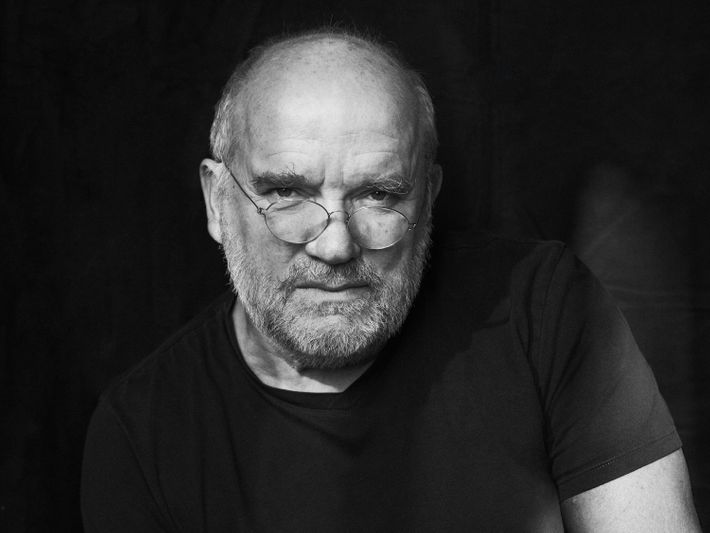 Peter Lindbergh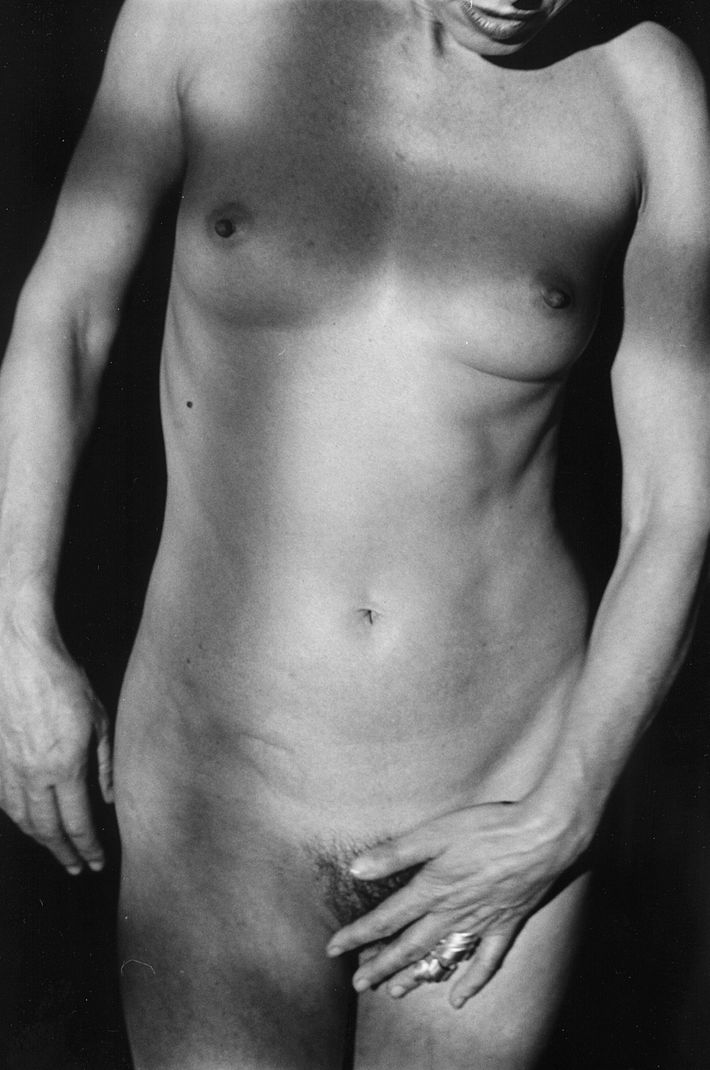 Uschi Obermaier, Los Angeles, USA, 1994