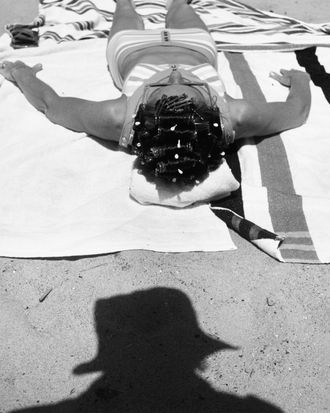 Photo: Vivian Maier, from the Book Vivian Maier: A Photographer Found published by Harper Design
Vivian Maier's vast photographic legacy wasn't discovered until two years before her death— when, in 2007, a real-estate agent and garage-sale enthusiast named John Maloof acquired a mysterious box at the auction of an abandoned storage unit in suburban Chicago. The box was full of photographs — artfully captured street scenes from Chicago — yet there was no information about the photographer, aside from a few scraps of paper scribbled with the name "Vivian Maier." Maloof quickly tracked down the rest of the boxes from the storage unit but wasn't able to find any information about the woman they belonged to until two years later, when he stumbled across an obituary for Vivian Maier, an 83-year-old woman who'd worked for decades as a Chicago nanny.
Since Maier's death in 2009, her work has been the subject of much attention and acclaim. Yet though her photographs have been exhibited internationally, the details of her life remain hazy. She was born in the Bronx in 1926 and worked as a nanny on the Upper West Side and Peter Cooper Village before moving to Chicago in 1956. There, she worked as a nanny, caretaker, and housekeeper for various families well into the '90s. Those who remember her recall the camera — a Rolleiflex — that she wore constantly around her neck. Yet they also say she was intensely private; she died nearly penniless but left behind an archive of almost 150,000 photographic images, including negatives, transparencies, prints, and undeveloped rolls of film — all of which she kept secret her entire life. This month, a new book, Vivian Maier: A Photographer Found, by Maloof, provides the largest survey of her work to date, including a trove of previously unpublished images and new interviews with people who knew her.
Click through the slideshow for a look at Maier's striking street photography from New York and Chicago, including a few very enigmatic self-portraits.
Maier's photographs will be on view at the Howard Greenberg Gallery from October 30 to December 6.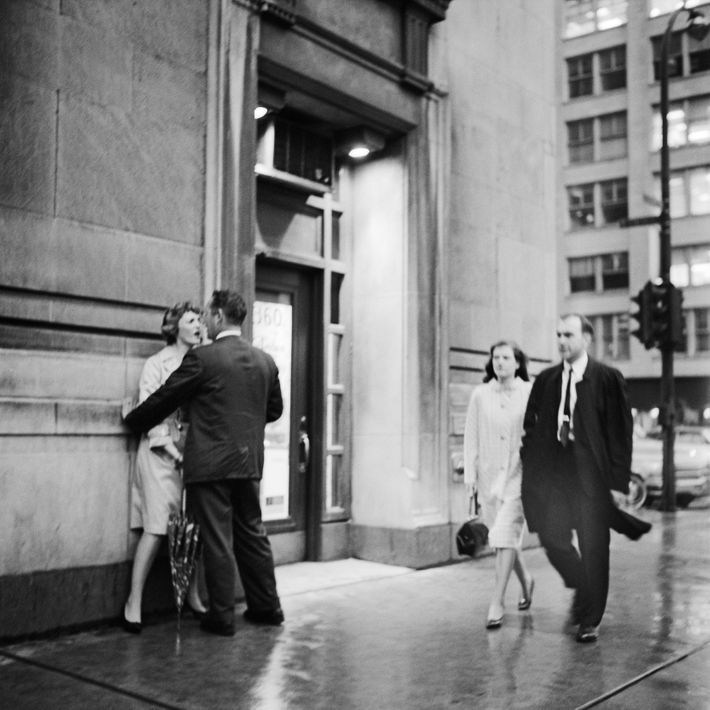 Chicago, c. 1960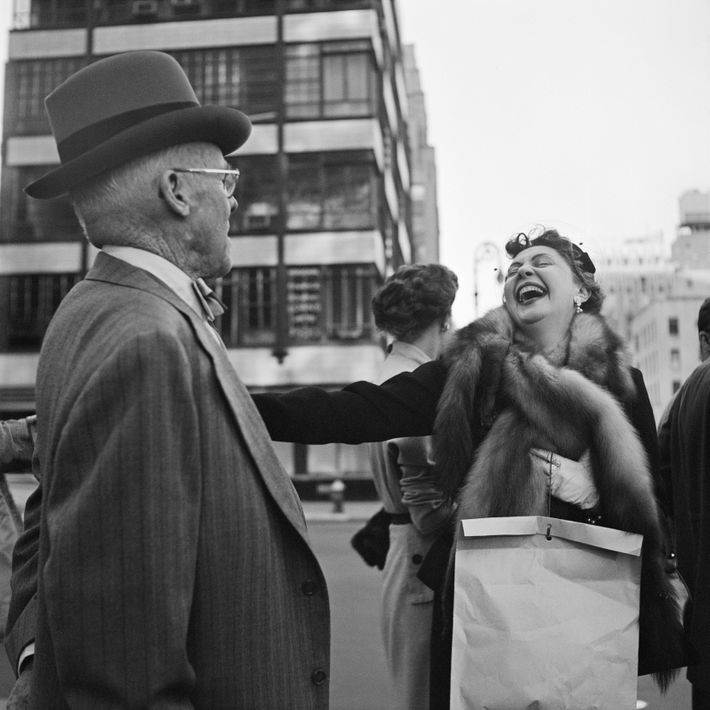 New York, October 1954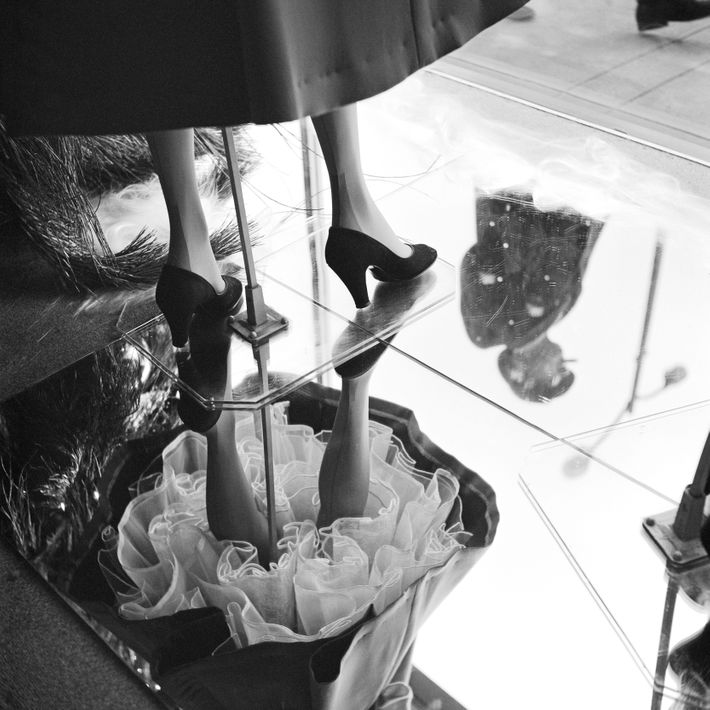 Chicago, 1954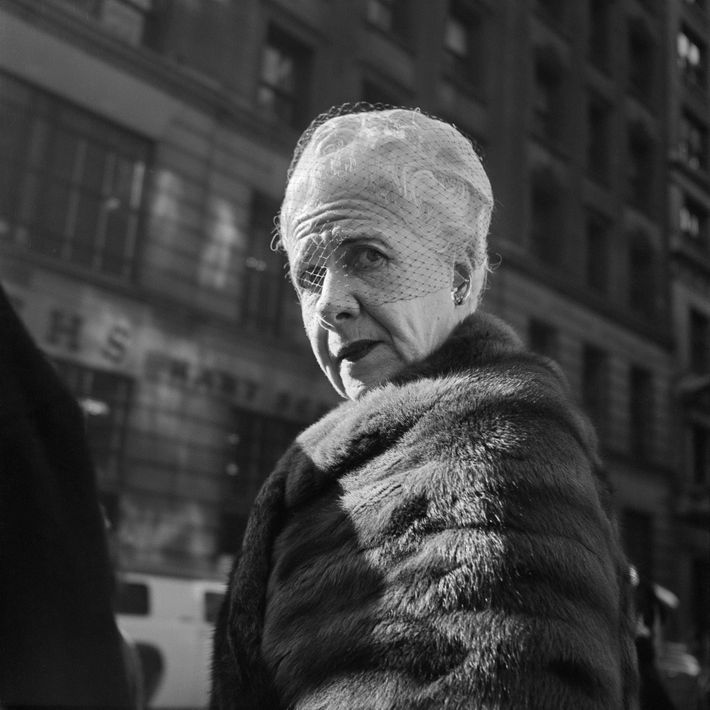 New York, January 26, 1955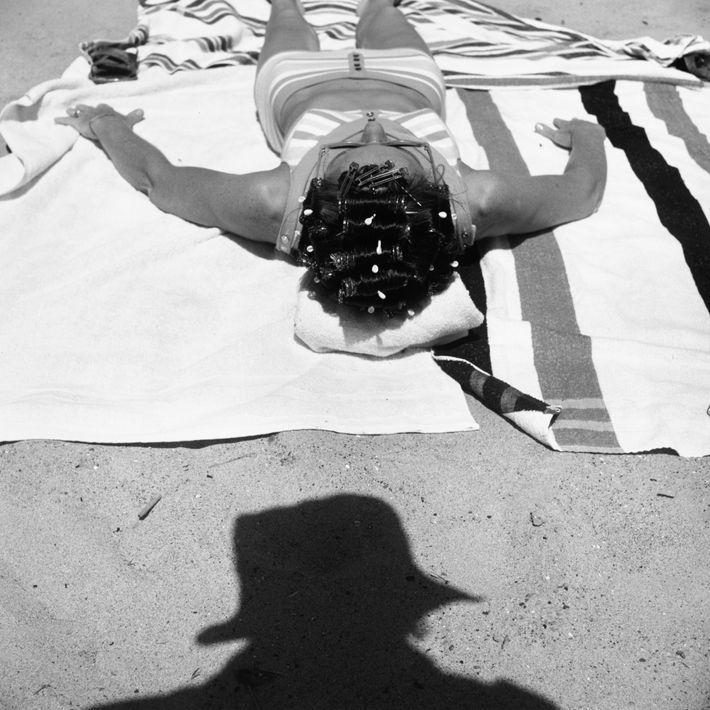 Self-portrait, Chicago, July 27, 1971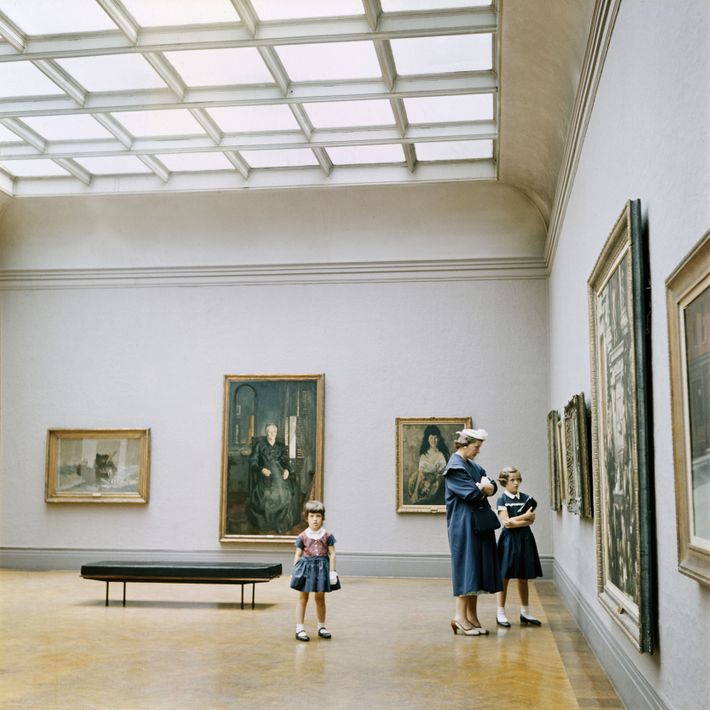 Location and date unknown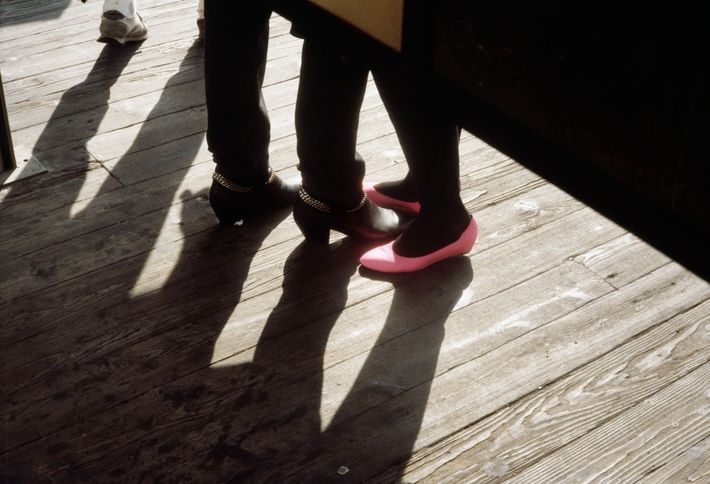 Chicago, 1984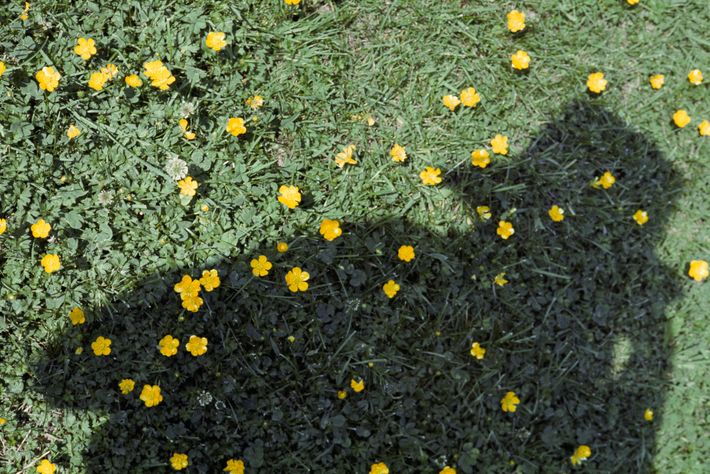 Self-portrait, Chicagoland, 1975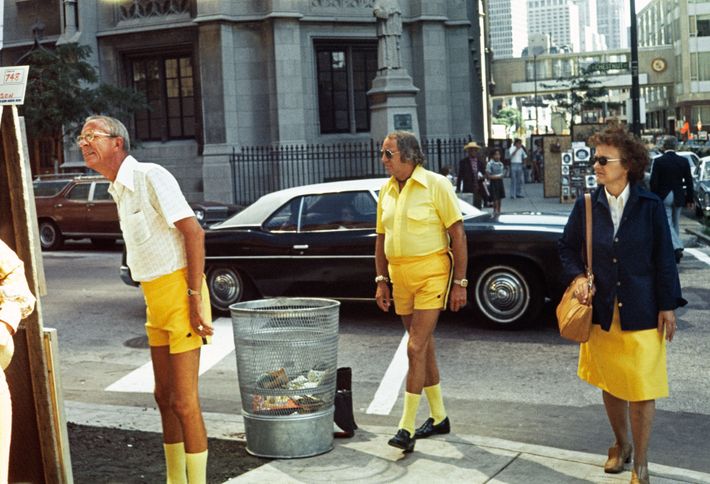 Chicago 1975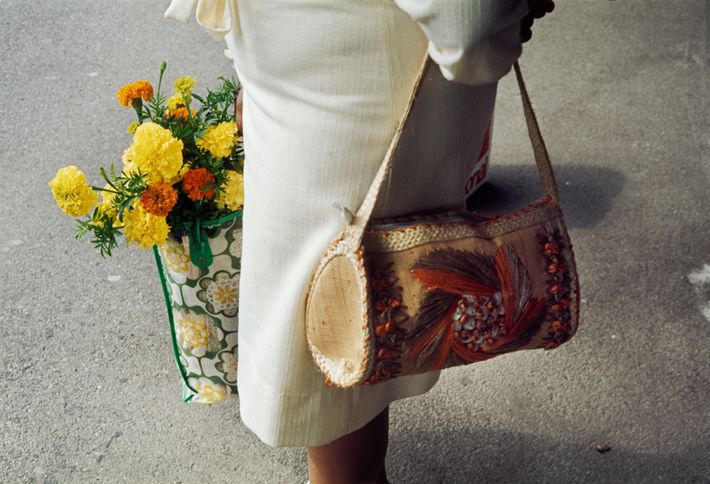 Chicagoland, 1975