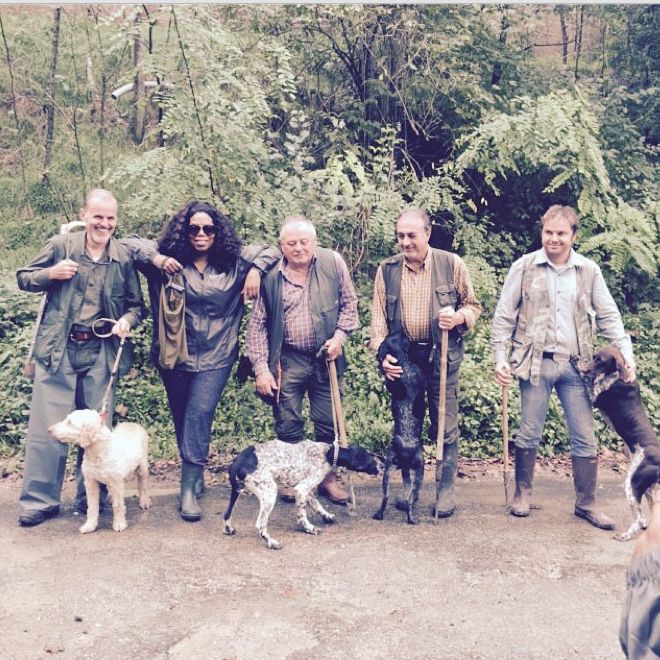 Photo: Oprah/Instagram.com
Oprah lives for truffles. Truffle-related commodities constitute at least five of her "favorite things" from the past decade of favorite things. She lists two truffle products (truffle oil, truffle salt) on her rider, so that these items might greet her when she arrives to hotels.
But want alone can be an empty feeling. The truffle available to you does not know about the distance you would journey to find it. It does not know you would cross an ocean, scramble a mountain, or forage a forest for it. And so, in her lifelong devotion to this most fancy fungus, Oprah has engaged in a truffle-hunting expedition in Italy. The thrill of the hunt is upon her.
Of course, a truffle hunt is never just a truffle hunt. It's an achievement of a dream. Last month, Oprah decided she might make a bucket list, and if there were only one thing on it, it would be truffle-hunting.
And there she is! She's doing it! She has made a bucket list, finished the bucket list, and repurposed the bucket to hold some precious mushrooms she found in the dirt.