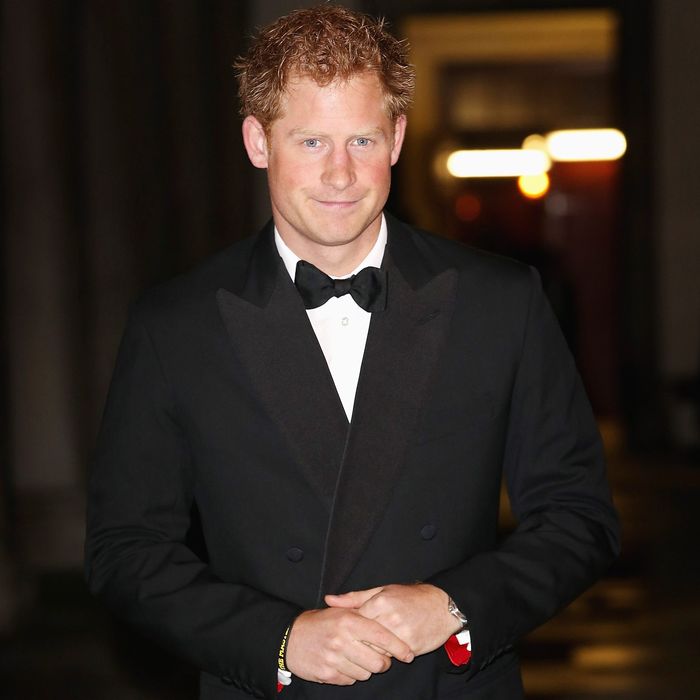 Photo: Chris Jackson/Getty Images
Prince Harry: spotted giving a speech at the 100 Women in Hedge Funds gala dinner in London last night. On a mission to scope hard for a hedge-fund babe? 
Oh, certainly. But it wasn't as easy as shooting fish in a ballroom. "I am not entirely sure who made the seating plan but I am sitting between two men," Harry said (glaringly?). "I thought it would just be 100 women and myself."
No word yet on the fate of the two proximate males. Were they promptly dispatched to another kingdom? Only Harry and his hedge-fund harem could answer that, and they are quite preoccupied sharing pro-tips on managing limited partnerships.