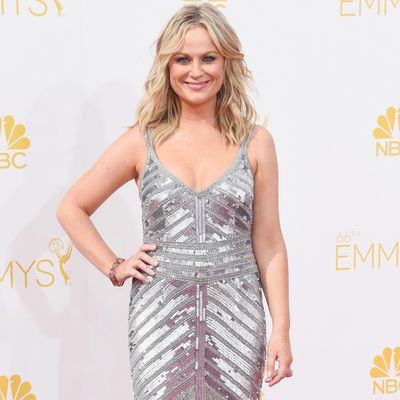 Photo: Frazer Harrison/Getty Images
In an interview about her forthcoming memoir, Yes Please, Amy Poehler helpfully provided a new ideal for romantic love. Discussing her relationship with fellow comedian Nick Kroll, she says:
I have a boyfriend who knows how to settle me. He puts his hand on my chest and tells me boring stories … On one of our first nights together I woke up apologizing for my snoring and he pulled out two earplugs he had worn to bed so he could hear what I was saying. It was one of the most romantic gestures I have ever seen.
Is that not the nicest thing? Rather than choke with jealousy over their boring, perfect love, you can use Poehler's unintentionally accurate relationship-longevity predictor: If he puts in earplugs to block out your disturbingly loud snoring, it might be a forever deal. If he moves to the couch, expect no more than three weeks before you're back on Tinder.