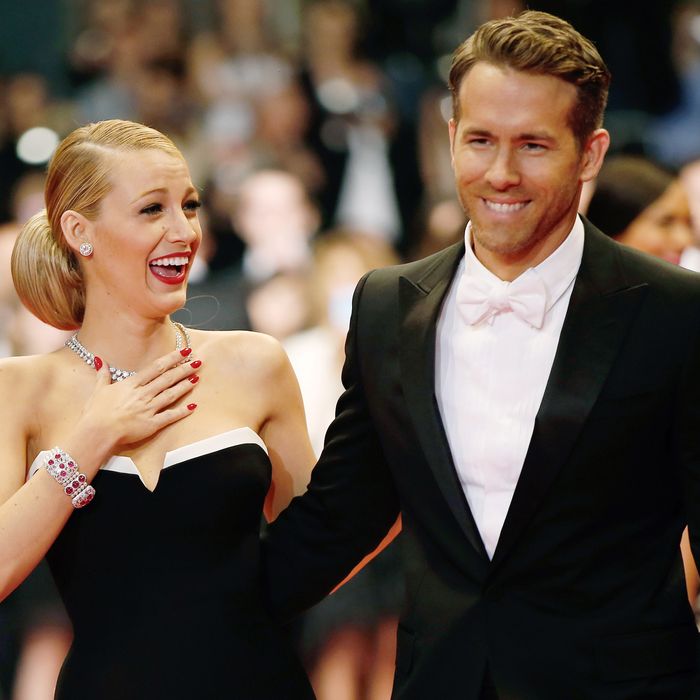 Photo: Valery Hache/Getty Images
In preparation for his first child, Ryan Reynolds has immersed himself in intensive Dad Jokes training. And he would not interrupt his humor boot camp, not even for a moment, he told Canadian entertainment show, eTalk.
He dutifully practiced his Dad Jokes on the flight to Canada, where he was celebrating his star on Canada's Walk of Fame. He spent — probably the duration of this flight — workshopping a bit about his future child's name. Here's what he has so far; he'll start with a little ribbing of old Tinsel Town: "I don't want a name that's anything pretentious or, like, Hollywood-y. So I'm going with Excalibur Anaconda Reynolds … that's if it's a girl." If it's a boy, Reynolds says it will be Bruce Jenner.
If he rolls this out at the right time (this writer recommends 2027, primo sulky preteen years), this joke will have aged impeccably. There will be at least two unintelligible cultural references and mention of the father's dated public accolades. Decent prep work, all around. It's a solid start.