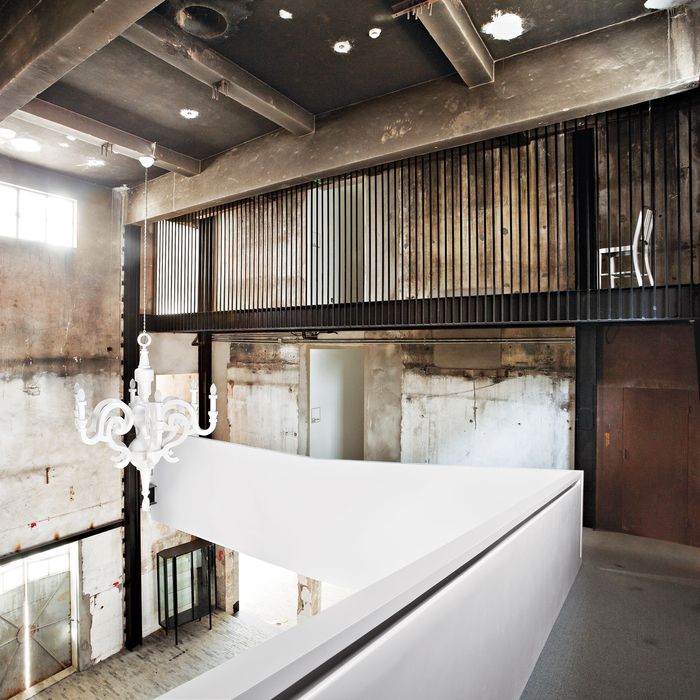 All this week on the Cut, we'll be looking at how various architects and homeowners around the world — from Brooklyn to Milan— have renovated historic buildings with perfectly meddled-with results.
Shanghai is home to some of the most audacious, teeter-­tottering high-rises in the world. But one of the city's architecture firms, Neri&Hu, has been able to achieve the wow factor closer to the ground, most recently with its conversion of a 1930s-era Japanese-army building into the Waterhouse, a four-story boutique hotel that doesn't exactly broadcast luxury. Once you're inside the Huangpu riverfront hotel, it takes a moment to adjust to the ingenious, subtle quirks: When you are checking in, for instance, that window above the reception desk fronts a spotless white guest room (they can see you, it's harder to see them). Principals Lyndon Neri and Rossana Hu used Cor-Ten steel ("to reflect the industrial past of the nearby docks," explains Neri) within the original concrete shell. The lobby has retained its cracked and distressed walls, while the floors are made of weathered brick tile. The layering of the design collage continues with an exposed milk-white balcony that floats off the walls to give access to the second-story guest rooms. The addition of a single snow-white chandelier, above the empty entrance, makes it look like the set of Cocteau's Beauty and the Beast. "One of the most interesting challenges," Hu says, "was convincing the contractors to leave the building as is. They were worried that the areas we left untouched looked too old and dirty—and wanted us to paint over them."
*This article appears in the October 6, 2014 issue of New York Magazine.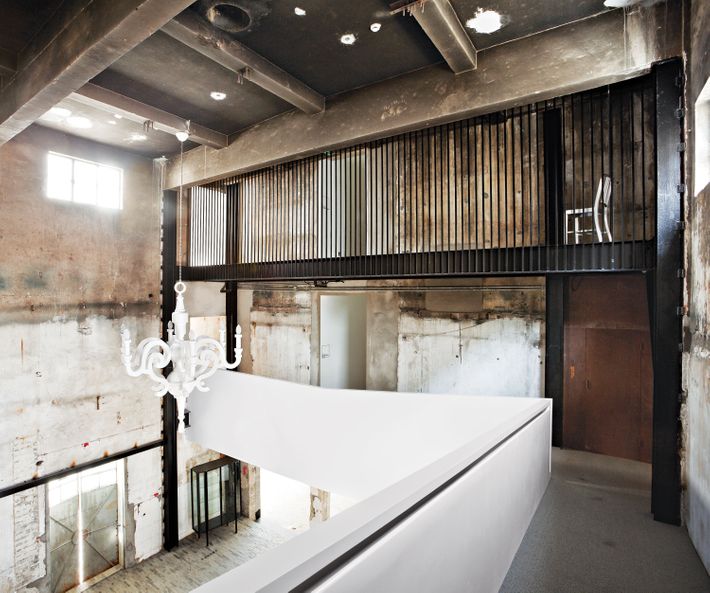 The Entrance
"This hotel is more for travelers as opposed to tourists," explains architect Lyndon Neri.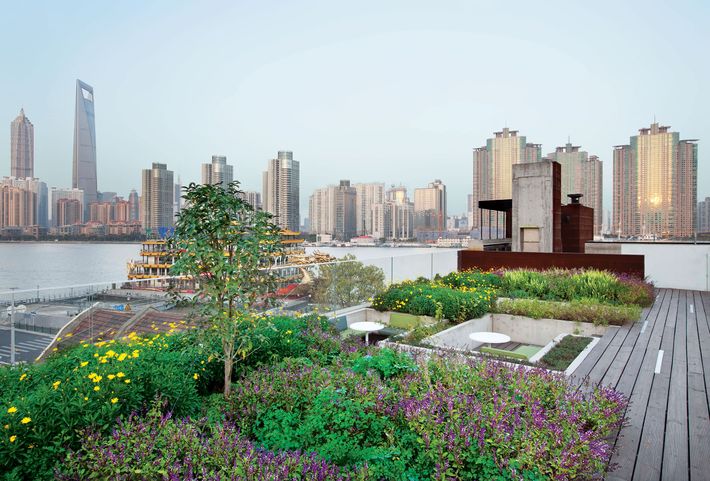 The Roof Garden
There's sunken seating among the greenery and spectacular views of the city.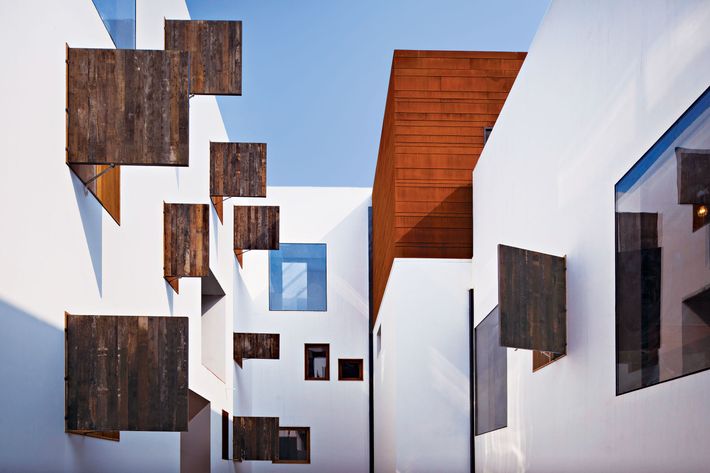 The Inner Courtyard
The window shutters are wood on one side and mirrored on the inside, facing the rooms.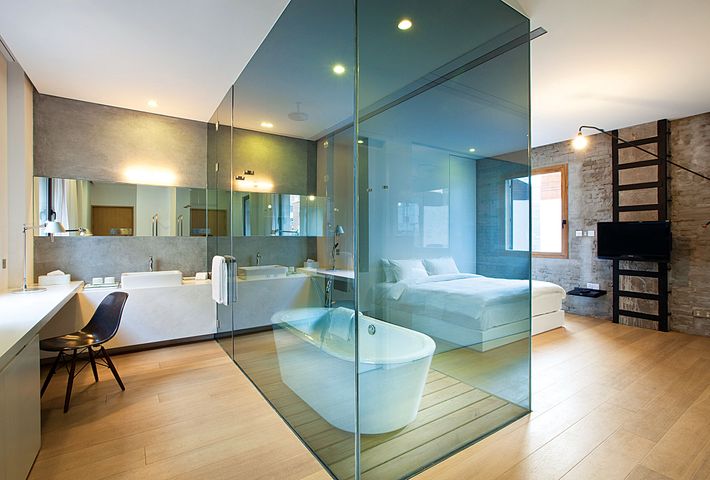 A Guest Room
A glass-enclosed bath area takes center stage.