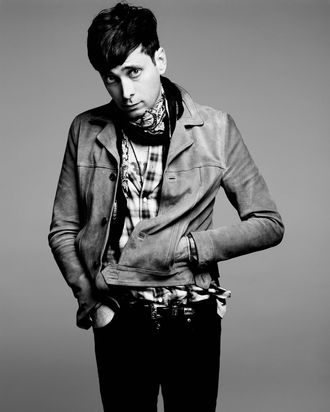 Photo: Handout/Getty Images
Saint Laurent Paris creative director Hedi Slimane announced on the brand's Twitter account that he has absolutely nothing to do with YSL Beauté or, specifically, the brand's new fragrance, Black Opium. As first reported by WWD, the message reads:
Hedi Slimane has been mentioned several times in the press in connection with the introduction in the market of Black Opium with Edie Campbell by Yves Saint Laurent Beauté (L'Oréal Group). It is appropriate to [specify] that no creative direction has been given by Hedi Slimane on the market launches and on the choices of artistic elements, or definition of image, related to the product lines or the advertising campaigns of Yves Saint Laurent Beauté, including the ones of Black Opium.
In other words, Slimane thinks the ads look pretty terrible and doesn't want you to mistakenly think he's behind them. (There is a reason why YSL Beauté has not been rebranded as Saint Laurent Paris Beauté: The two are entirely separate companies with different ownership.) We get it, Hedi — you have nothing to do with Touche Éclat.