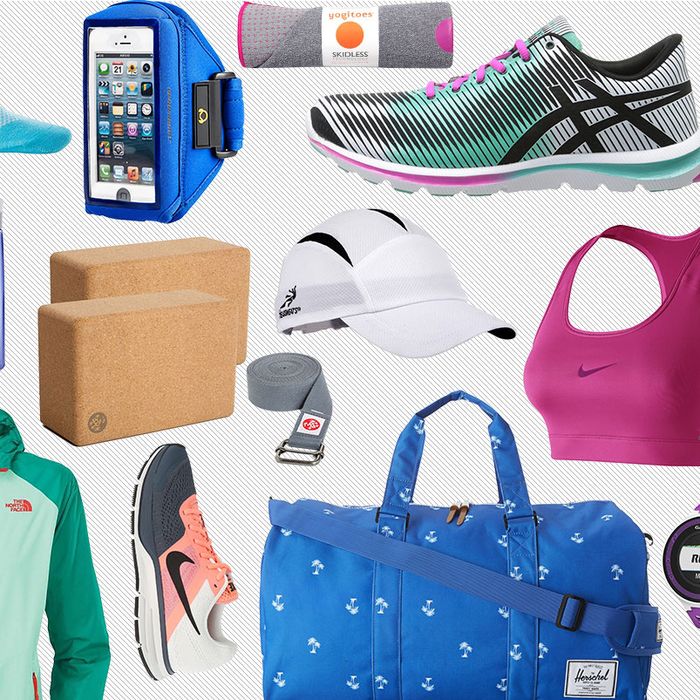 Athletic gear is one of those things I sort of always neglect to purchase when I'm out shopping on a weekend. It's not that I don't like the promise of a new pair of leggings, it's just that they are sort of lower on the pleasure scale than, say, a new pair of boots. Plus, with the rise of "athleisure" those items can eat into my clothing budget pretty significantly. And so I find myself late on a Sunday night, rooting around for a fast way to get socks in time for SoulCycle the following Tuesday.
The selection can be massive and overwhelming, but I took the liberty of sorting through all the search results to find the most affordable and polished pieces that will get you up and moving. Check out our guide to the best workout pieces on Amazon — you barely have to take a break from binge-watching Transparent.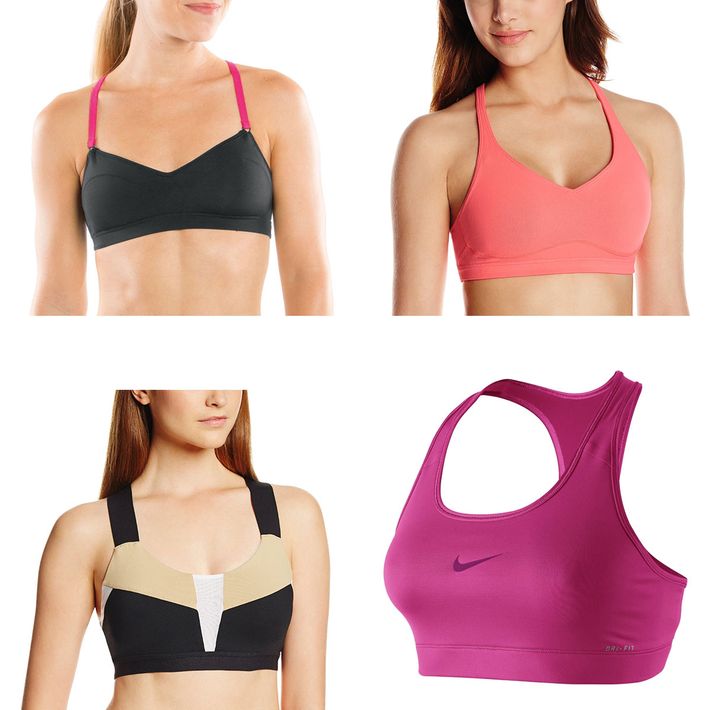 Stock Up on Sports Bras
You can never have enough of these so why not stock up? Amazon's house brand Lucy features removable cups for extra support while Moving Comfort's minimal version is great for smaller-chested women.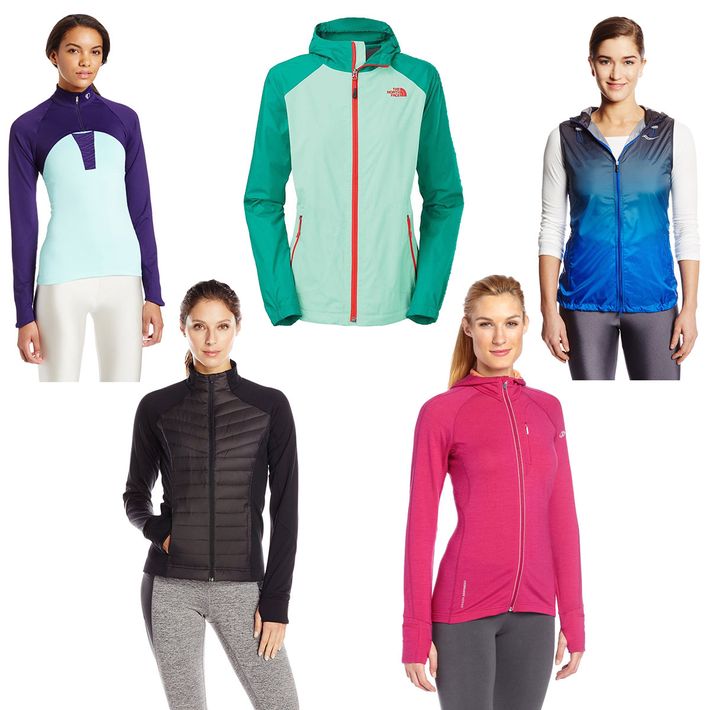 Fall-and-Winter-Friendly Outerwear
Instead of getting cabin fever, head outdoors for a run or bike ride. Pearl Izumi's shrug or Saucony's vest adds just a hint of warmth during chilly fall days while Ice Breaker features a sleeve that rolls over to protect your hands from the cold. And if it gets freezing, Lucy's puffer will help keep you toasty.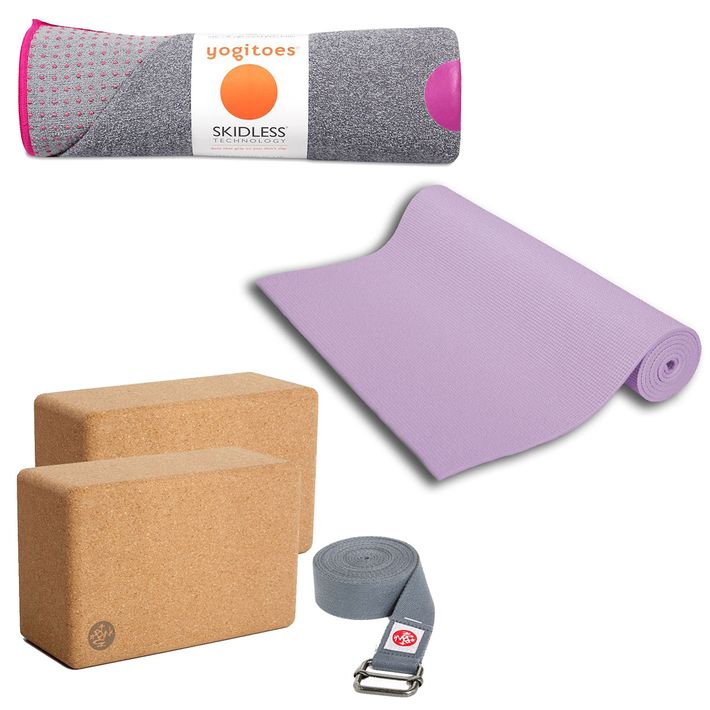 Yoga Gear for the Homebody
If you'd rather sweat from the privacy of your own home, an ultrathick yoga mat is gentle on the joints while a beginner prop set can help ease you into any difficult stretches.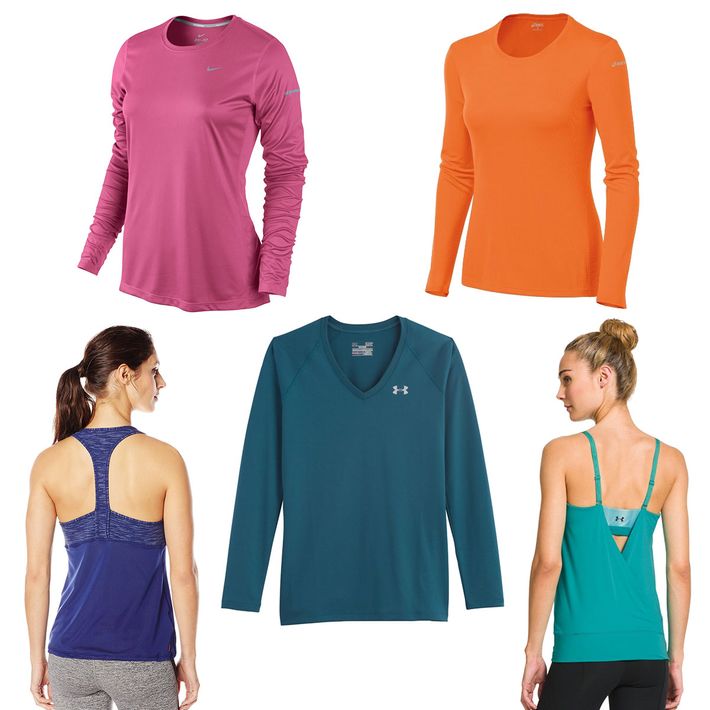 Tops and Tanks
In addition to stocking up on bras, having a bunch of inexpensive tops makes it easy to hit the gym and not be stuck doing laundry. Sleek racer-back styles are great for showing off a toned back while long-sleeve tops can be layered with jackets or vests for outdoor workouts.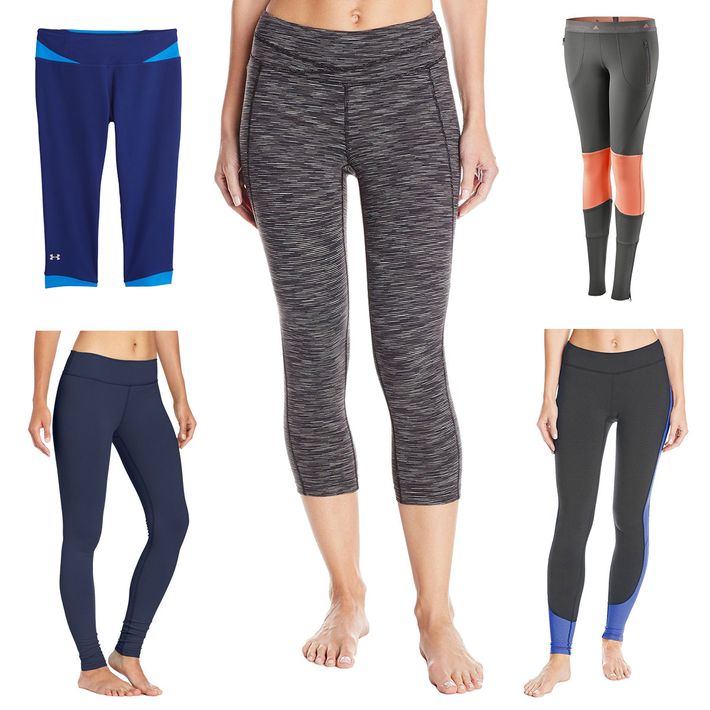 Long and Short Leggings
Nothing beats Under Armour's leggings when it comes to protecting your legs from the cold, but if you'd rather spend your time in a cozy studio doing downward dogs, then Lucy's cropped leggings fit the bill.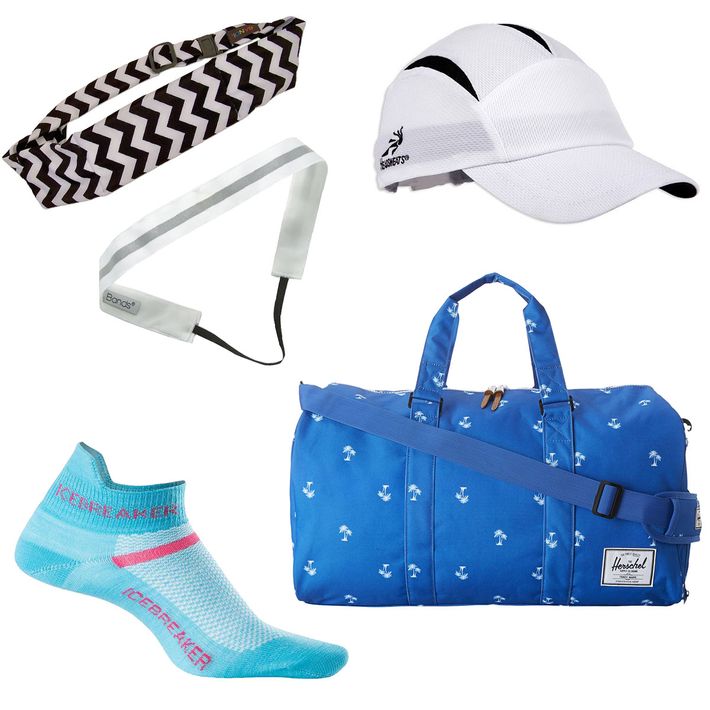 The Forgotten Accessories
Look to Amazon when you need to pick up extras you might otherwise forget. This running belt by Bandi can stash keys and cash when you're heading outdoors, while both the reflective headband and cap are great at keeping the sweat off your face. If you're looking for a gym bag, this Herschel duffle has a separate compartment for shoes.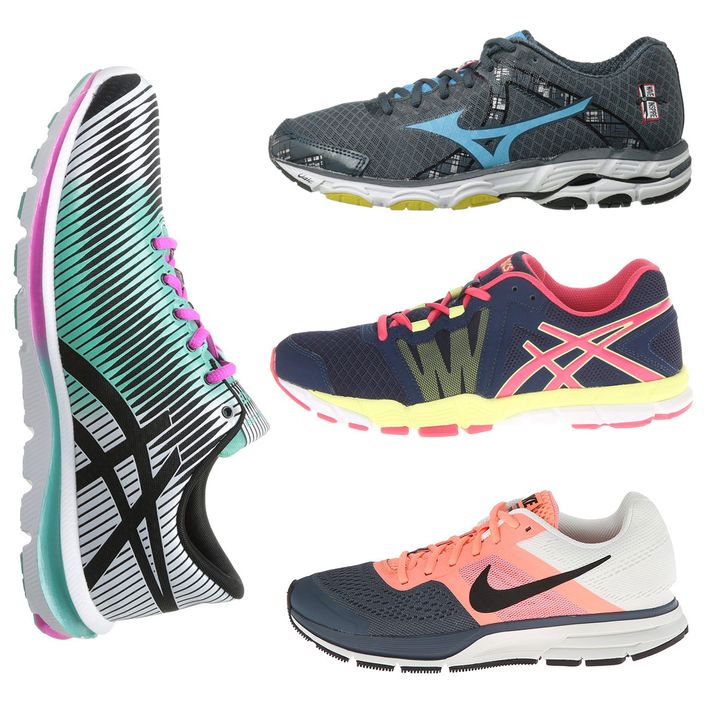 Sneakers for Every Sport
Want to try minimal running? The Asics Gel-Super J33 is ultralight and fast. If you prefer to spend your time cross-training at the gym, then opt for their Gel-Craze style. Or if you want something that goes from gym to brunch, go for the muted Nike kicks.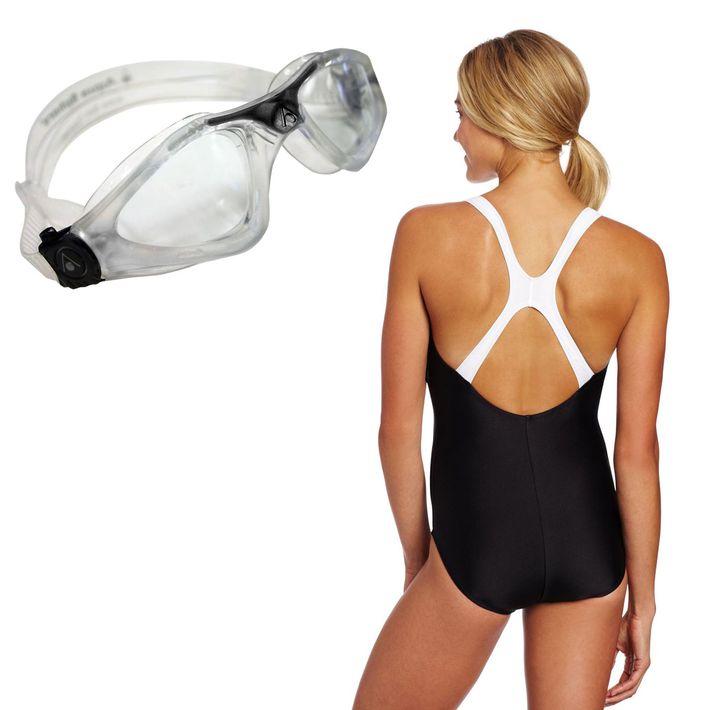 Swimming Essentials
If doing freestyle laps is your exercise of choice, this Speedo suit is ultraflattering with chic minimal details. To prevent even a drop of chlorinated water from hitting your eyes, get these Aqua Sphere goggles. They seal tightly and are among the best-reviewed options.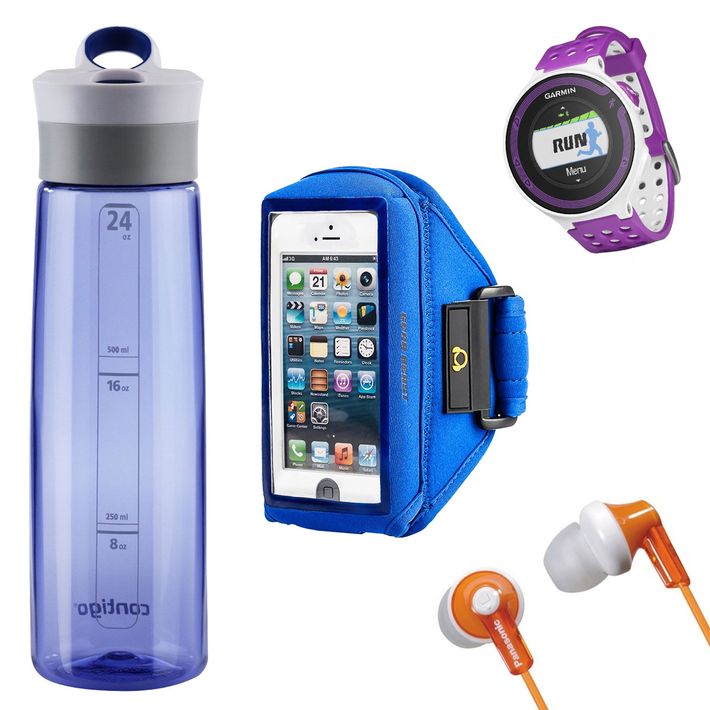 Gear and Gadgets
Cool gadgets can make your workout more tolerable, like a fancy Garmin watch that will track your running progress or inexpensive earphones that offer amazing sound. And don't forget a water bottle: This one seals tightly and prevents leakage in your bag.