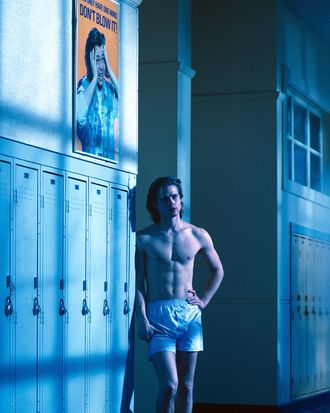 Photo: ABC Photo Archives/American Broadcasting Companies, Inc./Getty Images
People with eyes across the globe will find themselves not believing their eyes at this recently unearthed photograph of Brad Pitt in 1989. It can't be argued with: He was a total, unqualified hunk. Huh, indeed.
Anyway, whatever babeliness existed in these promo stills for a canceled ABC pilot called The Kids Are All Right, it wasn't enough.
The show, by the way, took "a sincere and truthful look at the adventures of four friends growing up in a rapidly changing world." Rapidly changing, like what Brad Pitt would have to do after someone caught him standing, without explanation, in his undergarments in a high-school hallway. That's definitely what they meant.