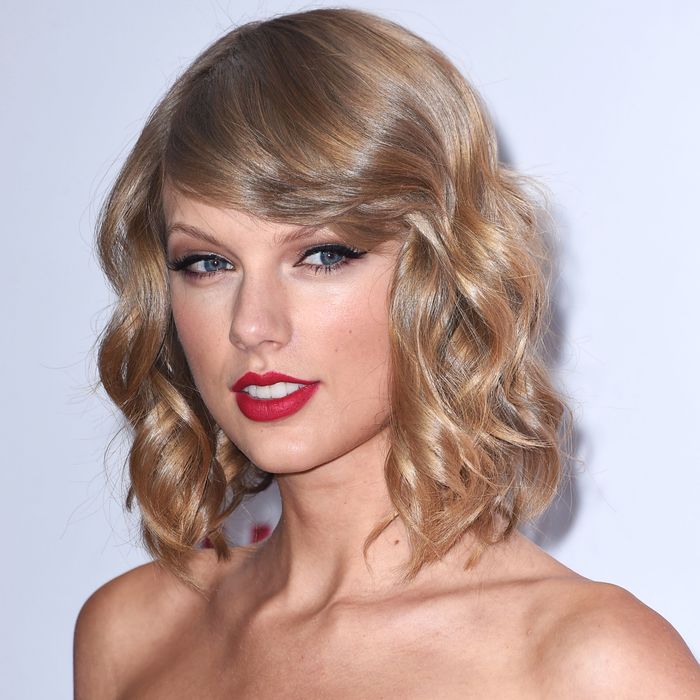 Photo: Steve Granitz/Getty Images
There is no inquiry that's quite such a nuisance as one that begins with "So" and ends with your nonexistent boyfriend. Taylor Swift (perfect, intentional, organized, just like us) is also plagued by these questions, only she has to answer them in British Vogue. But, praise her and shower her with flower petals: She has found a fantastic tactic sure to divert moms everywhere. 
Not dating? It's just a sensible business decision. It's responsible time management, she explains: 
Dating or finding someone is the last thing on my mind, because I can't picture how it could work with the way my life is … I just don't see how it could work, so I don't think about it, and I kind of run from it when it presents itself. 
Her dance card is full of an array of dances she doesn't quite learn, so there is literally no available space for any men. Maybe later! Bye, so nice talking with you!