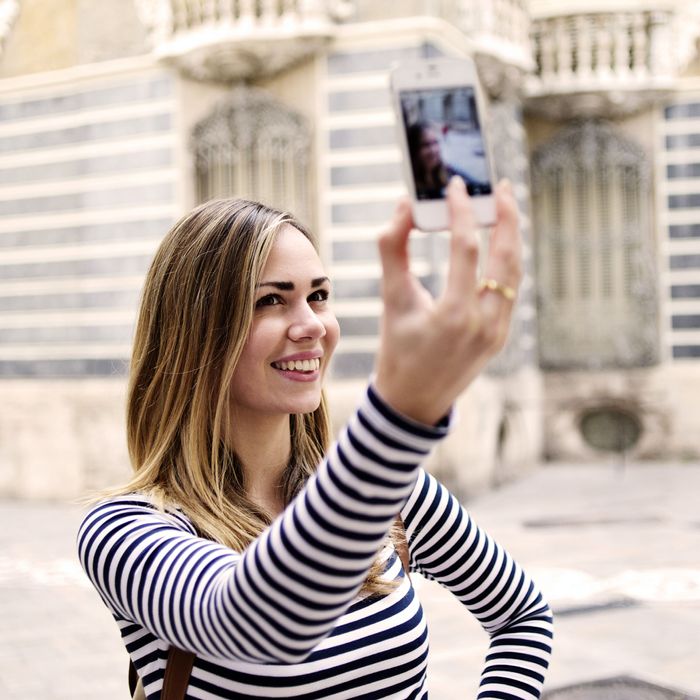 Beauty apps can apply winged eyeliner, deliver instant manicures, and book massages — but here's one claiming it can prevent that grisly acne sprouting near your chin.
It's called Spruce (as in, "spruce up your face"), and, for $40, offers customers a diagnosis with a board-certified dermatologist. You download the app, take a few selfies (#nofilter), answer a few health-related questions, ask a few of your own, and hit send. Within 24 hours, you'll hear from a dermatologist who will send a treatment plan along with a prescription. According to Wired, Spruce, which launched last week, is only available in New York, Pennsylvania, California, and Florida for now. Only time will tell if it will become more popular than that STD-diagnosis app.
Watch Spruce in action below.