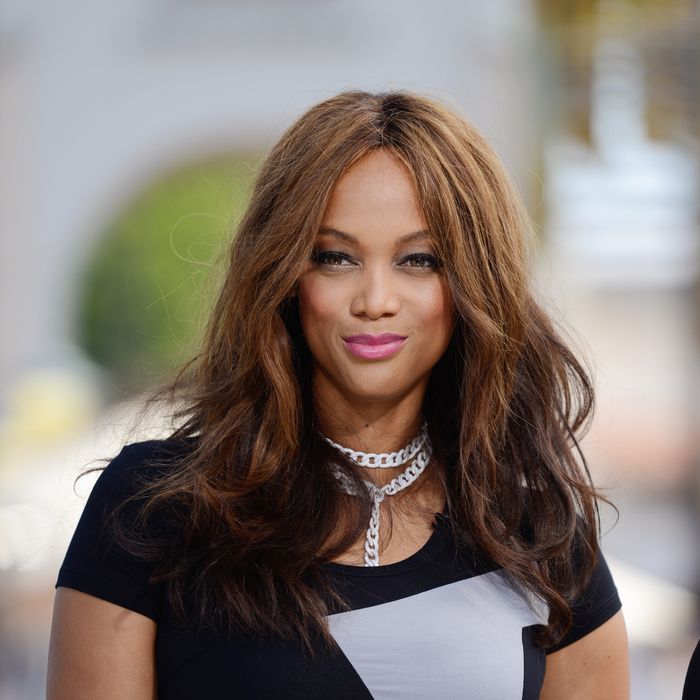 Photo: Noel Vasquez/Getty Images
Tyra Banks, fearless writer and originator of the smize, is enriching the dictionary once more. With the launch of her eponymous cosmetics line, which includes lipstick, mascara, eye shadow, and blush, she's debuting fancy new Tyra words such as:
Beautytainment (n.): "Where beauty and entertainment collide." (Perhaps similar to the Rockettes.)
Beautytainer (n.): An individual "who will be rackin' up them bank signs." (In other circles, called a direct marketer or sales representative.)
TYover (n.): "A transformative makeover … Tyra style." (Also known as a highlighter.)
Badassery (n.): " ... doing things bigger, bolder and … badder!" (Like a Michael Bay sequel.)
Tyra will also release her own anthem, because she says all badass beauty businesses need one. The single is called "BOOTYful." No word yet on where you can download this tribute to greatness. The cosmetics, however, are available online and deliverable via Tyra mail, of course.