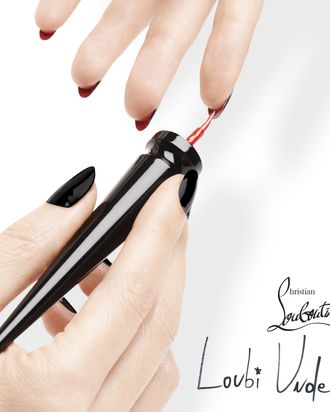 Photo: Courtesy of Louboutin
If you aren't quite ready for underbutt and underboob, try undernail, which is the underside of your nail and the new, previously untapped, nail-art frontier.
Catering to the trend, Christian Louboutin has released Loubi Under Red, available next week on the Louboutin website, a new product to help you paint your undernail with a tiny, pointy sponge-tip brush. Celebrities like Adele have worn the look on red carpets — and celebrity manicurist Madeline Poole demonstrates a version of the look above, designed to mimic the Louboutin sole.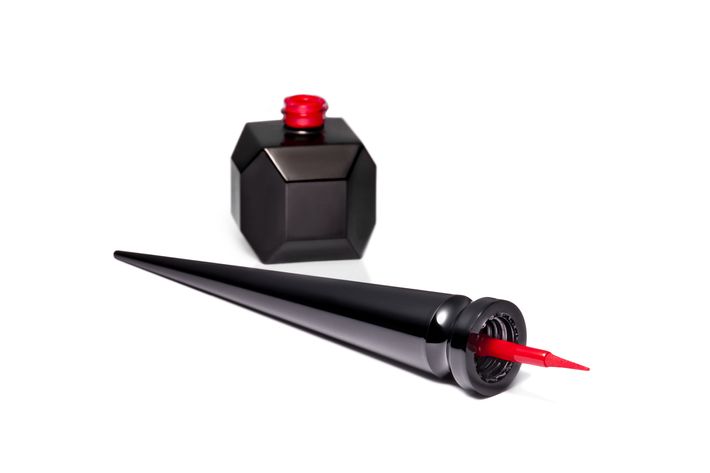 Nail grime is about to get really fancy.