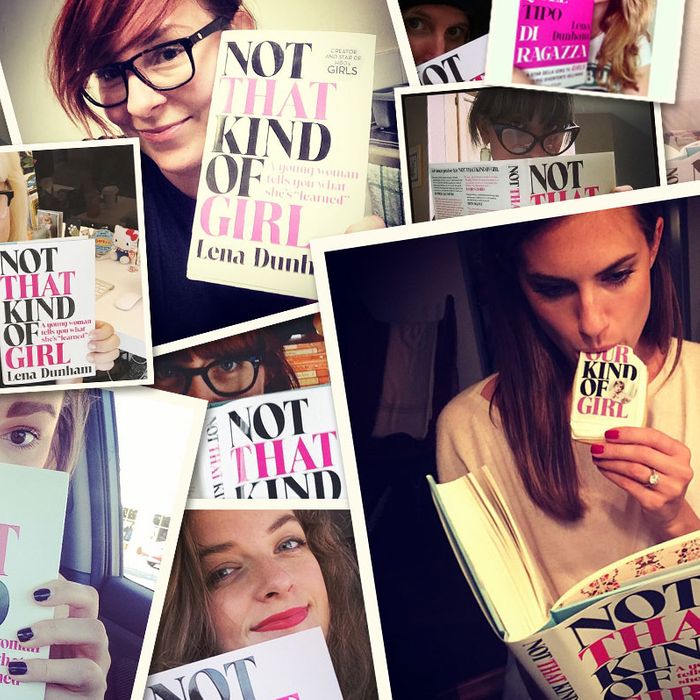 Lena Dunham's hotly anticipated memoir Not That Kind of Girl hit shelves less than 48 hours ago. It's exciting. People have been waiting for this for a while. I bet you've already bought it. (I absolutely already bought it.) I bet you've bought it, taken a reading selfie, and already posted it to Instagram, haven't you, sheeple?
It's okay, the latest selfie trend, Woman With Lena Dunham's Memoir, is actually quite helpful in answering the question: What kind of girl is reading Not That Kind of Girl?
A quick demographic breakdown via selfie research:
Lena Dunham's White Celebrity Friends
White-Male Feminists
White Girls Who Wear Lipstick to Read
An Overwhelming Number of White Girls With Cool Glasses
Miscellaneous White Girls
You're welcome, Random House.