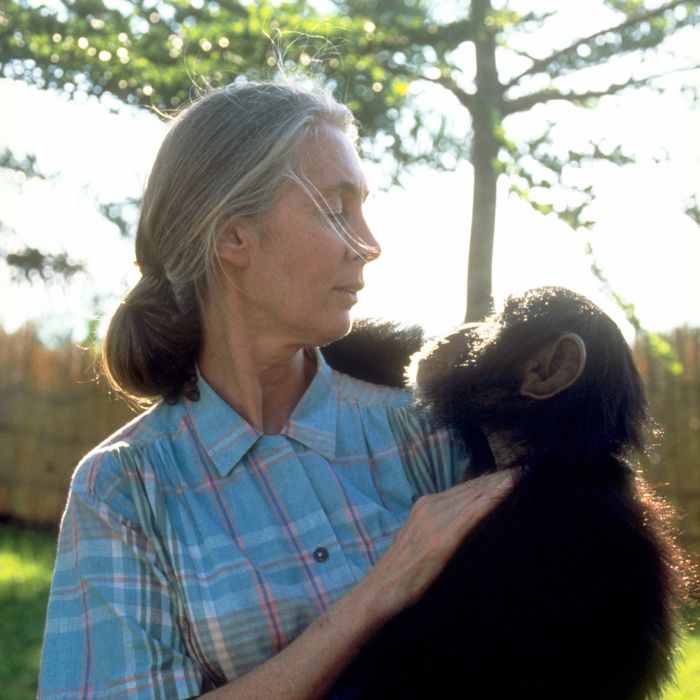 Photo: Kennan Ward/Corbis
Eighty-year-old Dr. Jane Goodall is the subject of a Newsweek cover story this week. The primatologist and activist has spent a lifetime inspiring women and girls to scientific achievement, and as writer Abigail Jones notes (after witnessing 1,200 young girls stampede the auditorium during a Goodall lecture), she still has a fervent fan club of girls who aspire to be veterinarians and scientists instead of Katy Perry:
"I've seen her give quite a few talks and sometimes sat next to her when she signs books," says Anne Pusey, a professor and chair of evolutionary anthropology at Duke University and director of the Jane Goodall Institute Research Center there. "People start crying when they get nearby. By the time they're in front of her, they're shaking—it's amazing. It really is a rock-star thing." 
Members of the Beyhive have nothing on these dedicated child Goodall fans. Except for the catchy nickname — "the Chimp Camp" just doesn't have the same ring to it.