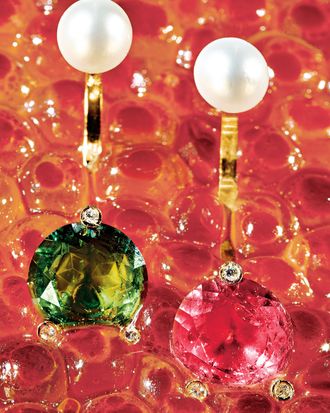 The perfect wedding is all about attention to detail, including gorgeous accessories to complement the dress. Here, we give you ten geometric and diamond-decked alternatives to the traditional pearl earring.
*This article appears in the Winter 2015 issue of New York Weddings.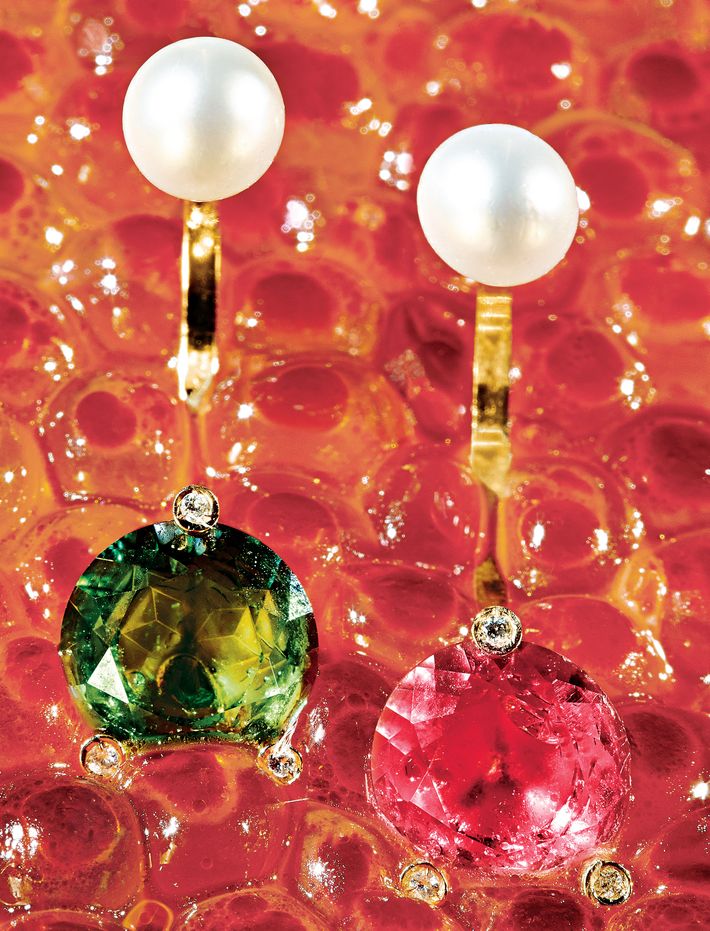 Delfina Delettrez
Triangle earrings with topaz, diamonds, and pearls at Opening Ceremony, 35 Howard St., nr. Crosby St.; 212-219-2688.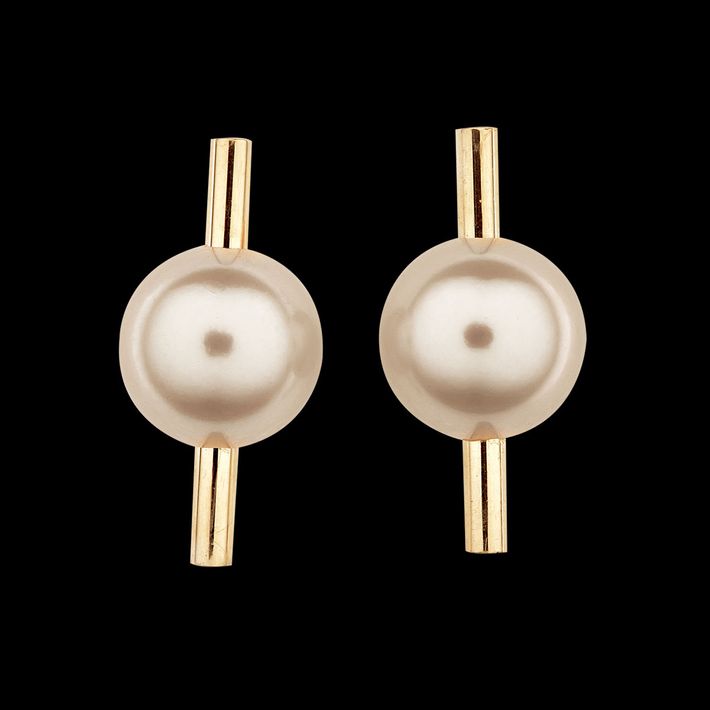 Veronika Borchers for Pearl Collective
Sterling silver with freshwater pearls.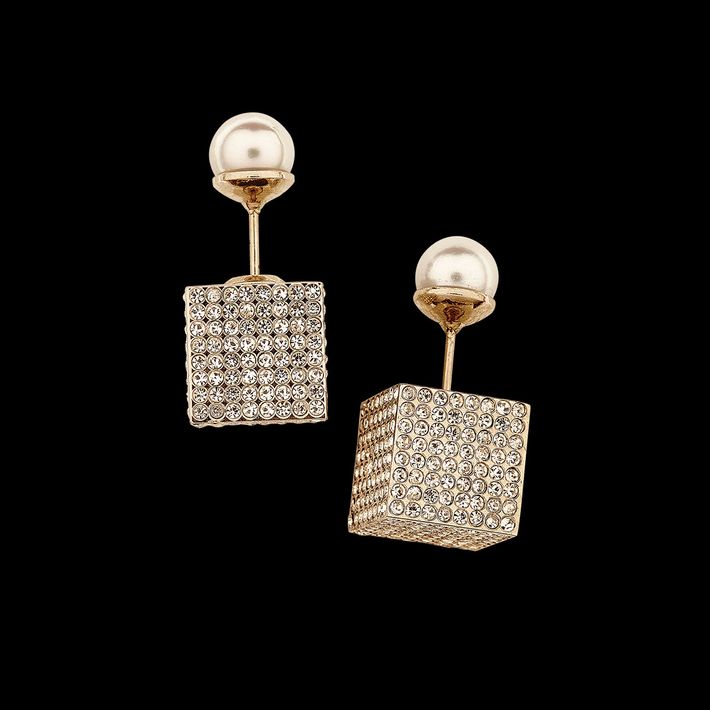 Vita Fede
Swarovski crystal and Japanese Akoya pearls, at Edit, 1368 Lexington Ave. at 91st St.; 212-876-1368.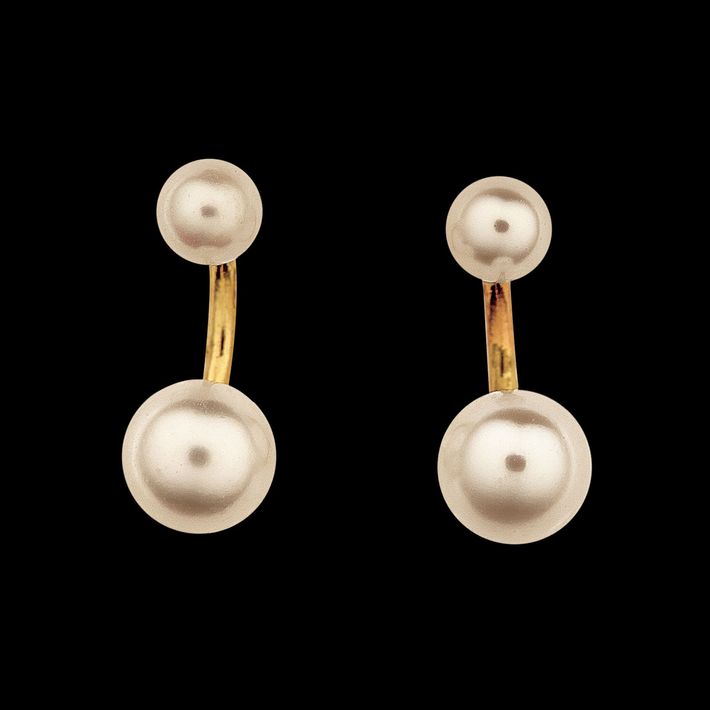 Satomi Kawakita
Twin pearl studs at Catbird, 219 Bedford Ave. at N. 4th St., Williamsburg; 718-599-3457.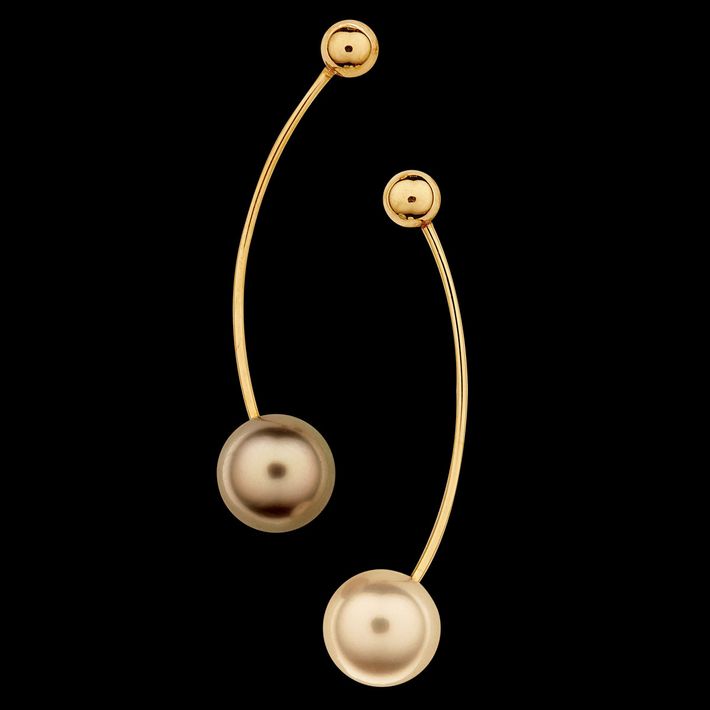 Sophie Bille Brahe
Elipse Nuit with Tahitian pearl and Elipse Blanc with South Sea pearl, both at Dover Street Market, 160 Lexington Ave., nr. 30th St.; 646-837-7750.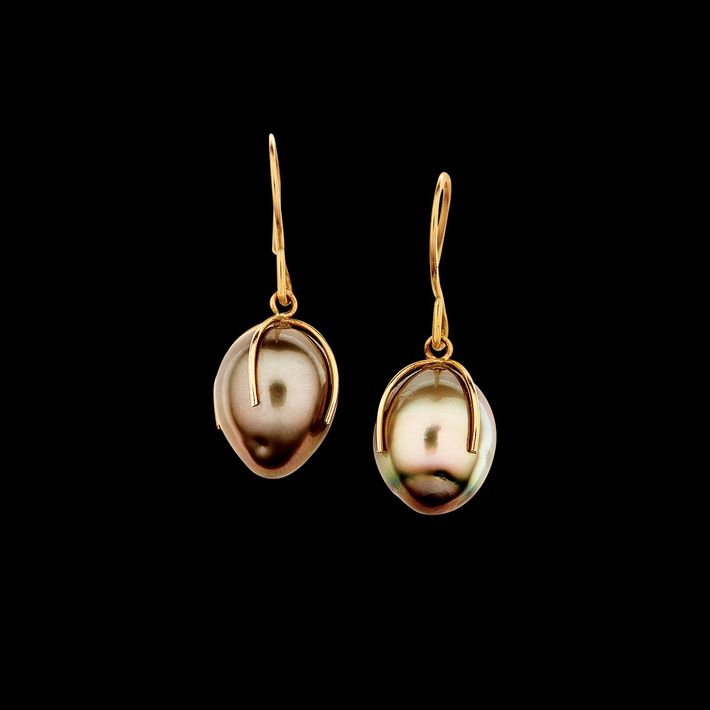 Melissa Joy Manning
Gold-caged Tahitian-pearls at 12 Wooster St., nr. Canal St.; 212-219-2194.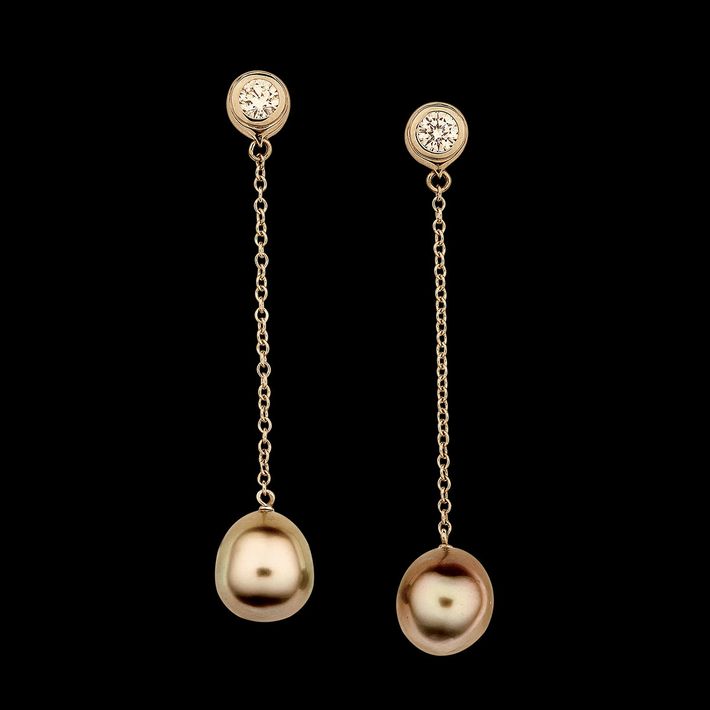 Elsa Peretti
Tahitian Keshi pearls and diamonds at Tiffany & Co., 727 Fifth Ave. at 57th St.; 212-755-8000.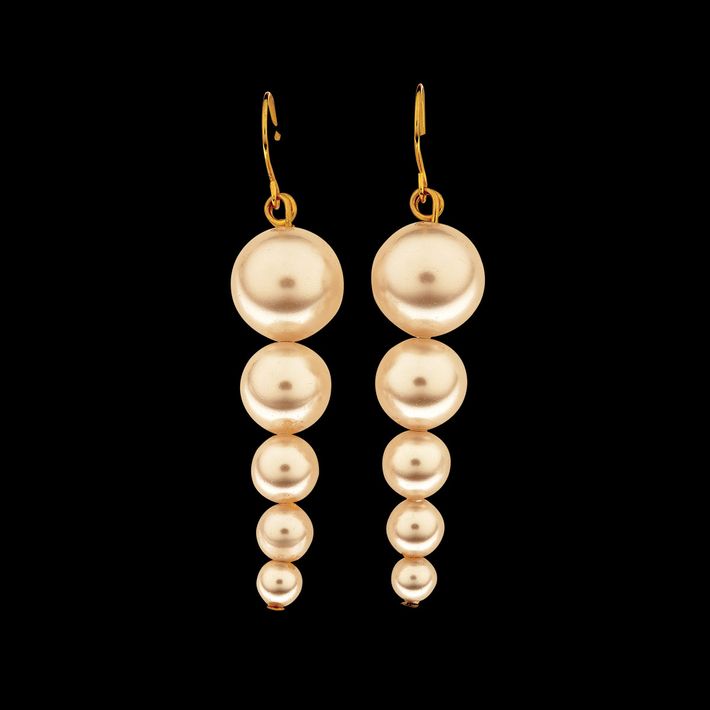 Lillot
Echoes earring with Swarovski pearls at 223 Jay St., nr. Chapel St., Downtown Brooklyn; 347-450-7050.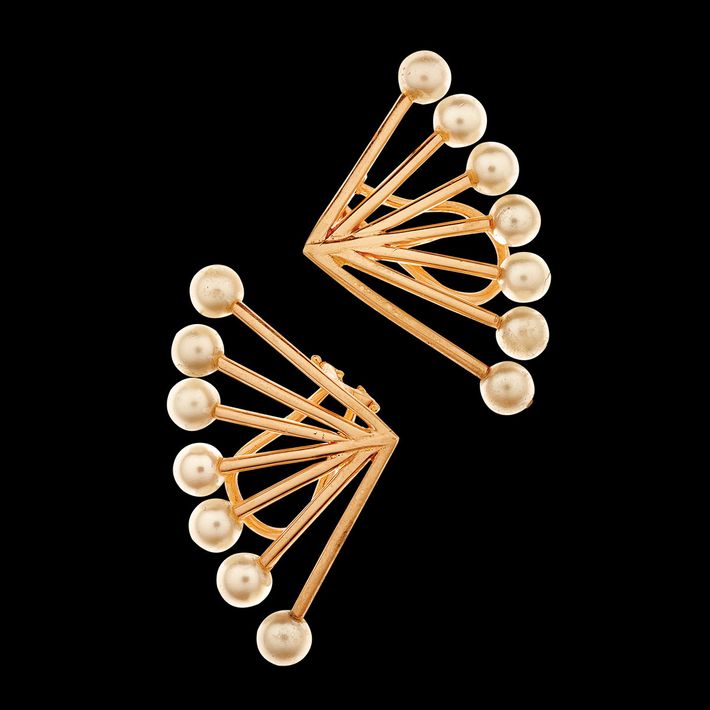 Ana Khouri
Transformed Jane earring with yellow-gold and white pearls, at Dover Street Market.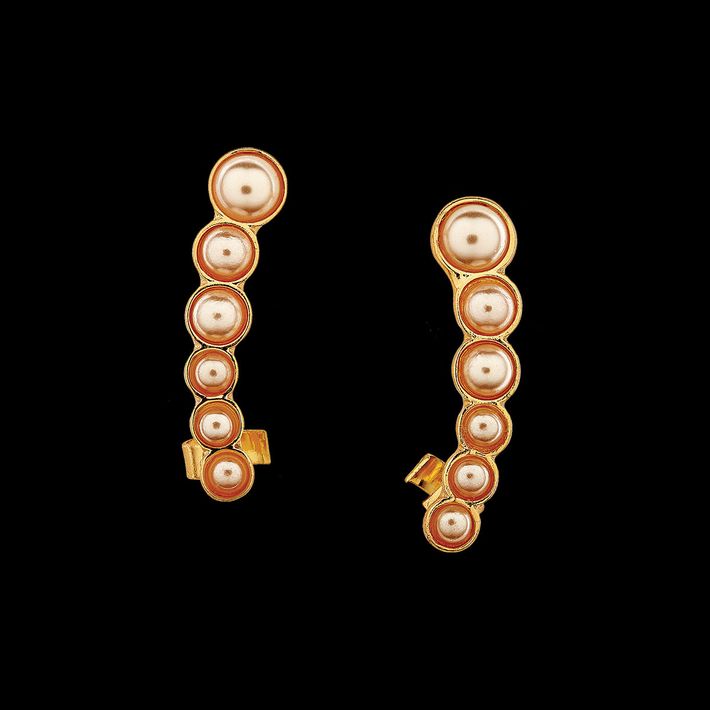 Jeweliq
Plated base metal and acrylic.