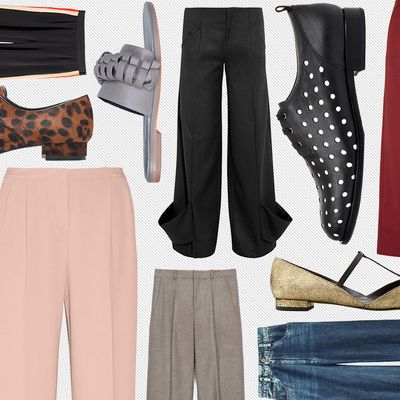 When you inevitably tire of skinny jeans and boots — and heels feel too fussy — try pairing wide-leg trousers with comfortable flats. It's a laid-back look you can wear anywhere: to the office with a blouse or sweater, while running weekend errands, or to a holiday party instead of a dress. The extra fabric will keep you warm, and you won't have to worry about clunky heels. Click through the slideshow to see seven ways to wear wide-leg pants through fall — before it's time to think about snow boots.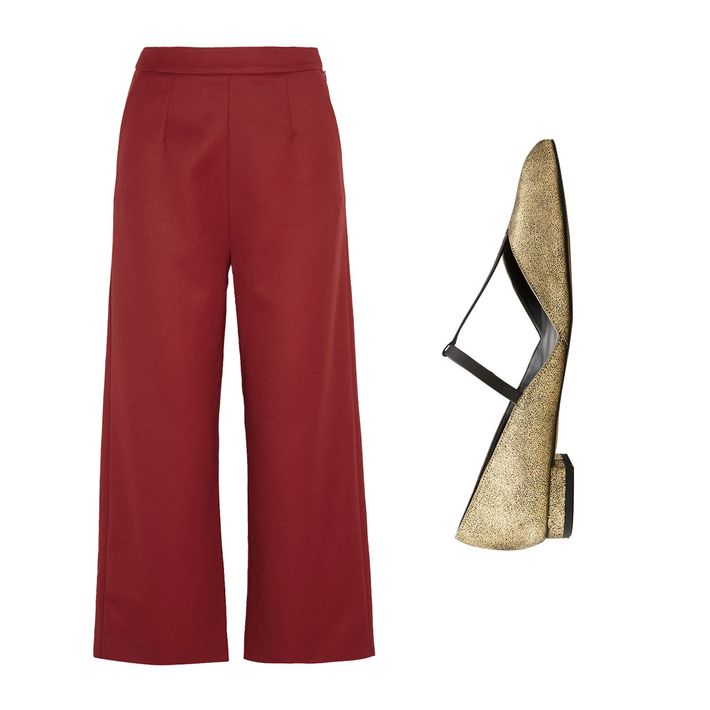 A slightly cropped pant begs for a noticeable shoe. Metallic gold and red wool are a strong pairing for the festive season.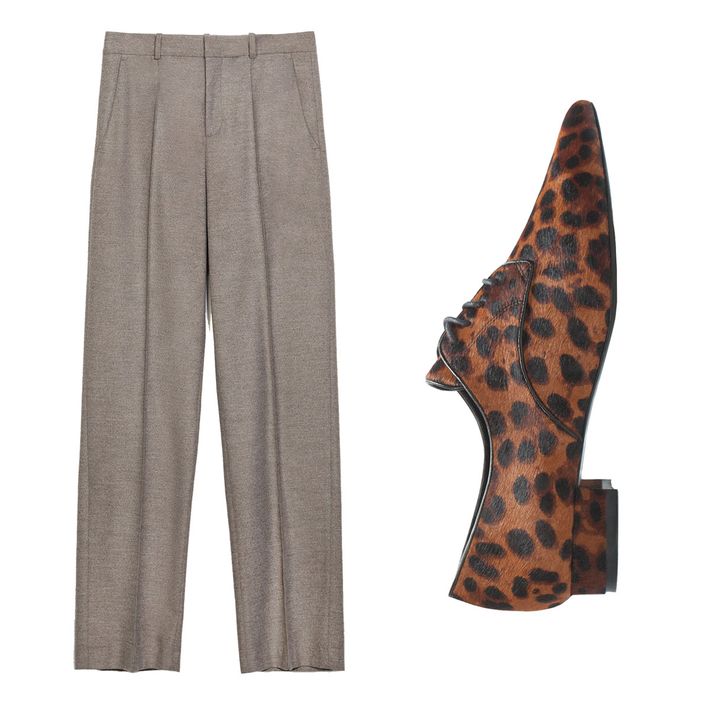 Zara's high-waisted trousers are a great choice for work. Pair them with slim cashmere knits or silk blouses à la Katharine Hepburn, but make them your own with a leopard shoe.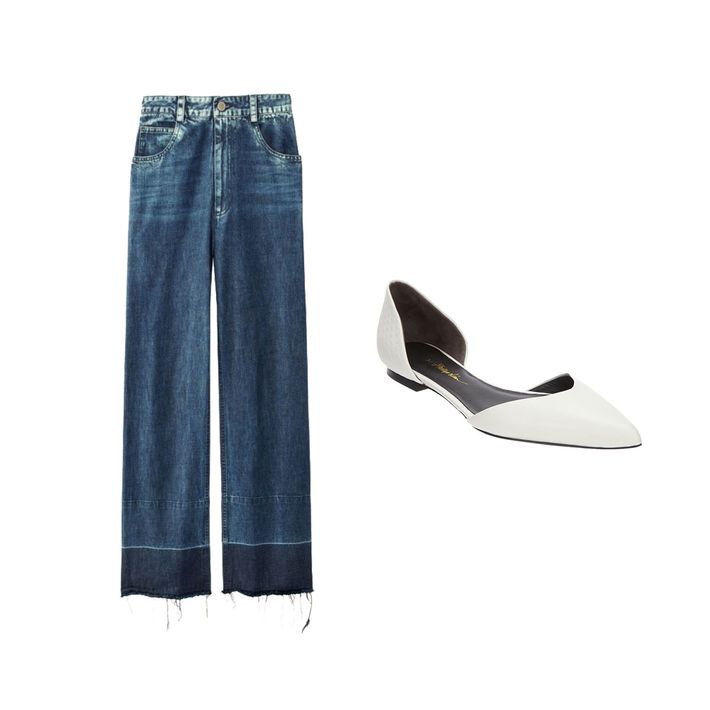 The exaggerated silhouette of the jeans needs no flashy shoe pairing. A simple white leather d'Orsay peeking up from underneath will do just fine.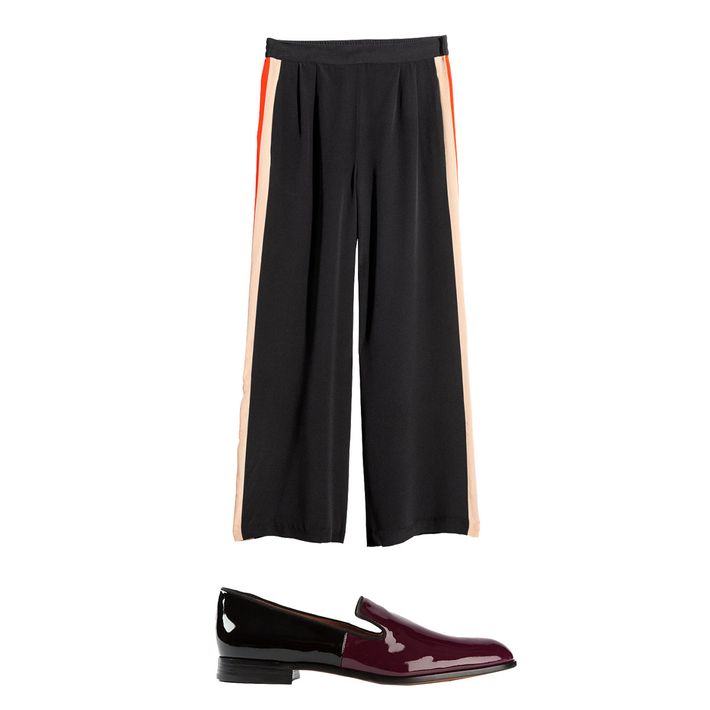 Given athleisure's growing popularity, try comfy sweats with contrasting racing stripes down the side. Dress them up with patent loafers.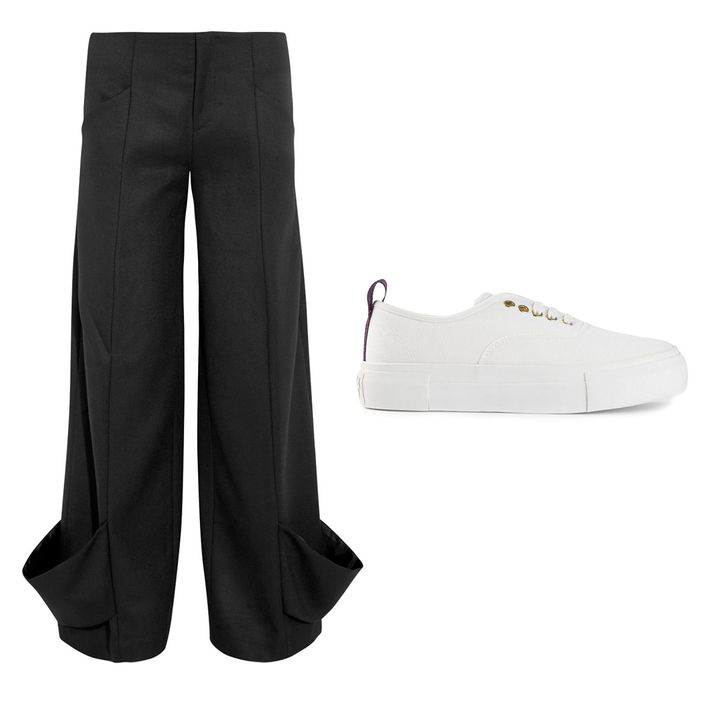 Sort of punk, sort of '90s, these wool trousers are meant to slouch. Wear them with a simple white canvas sneaker (these have a slightly higher platform for those who crave a bit of height).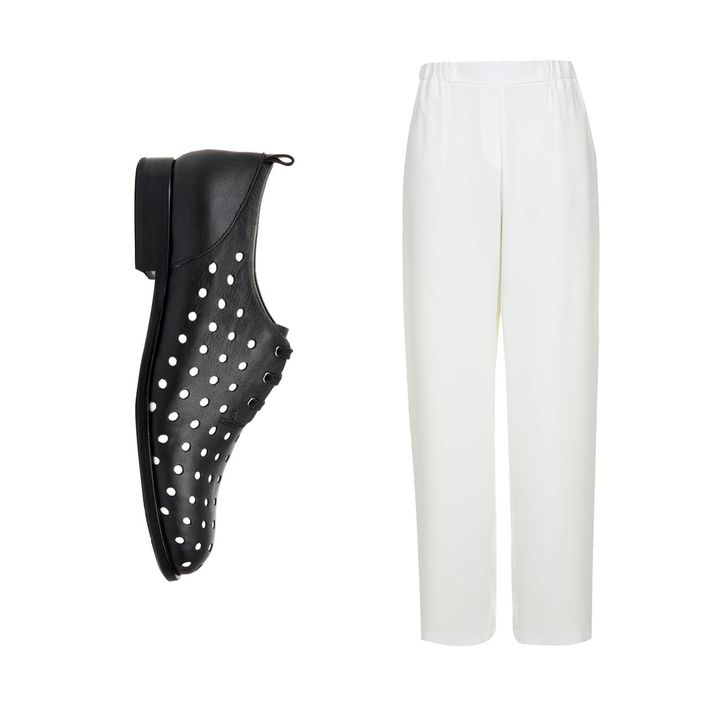 Classic black and white will always look fresh, but the pairing of polka-dot lace-ups with these white wide-leg trousers is a little Pop Art meets Fred Astaire.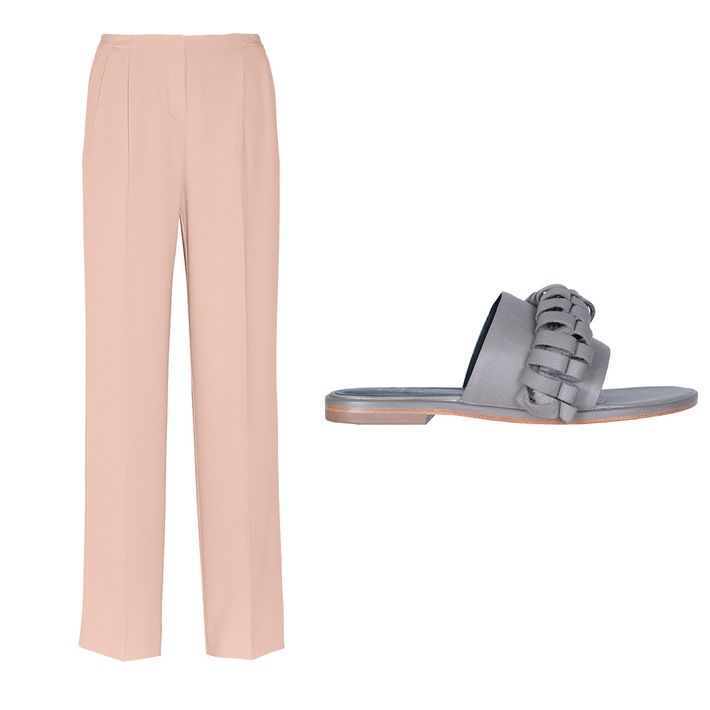 If you're in a warm climate, or traveling to one over the holidays, mix up your beach cover-ups with wide-leg pink trousers and an easy gray slide.