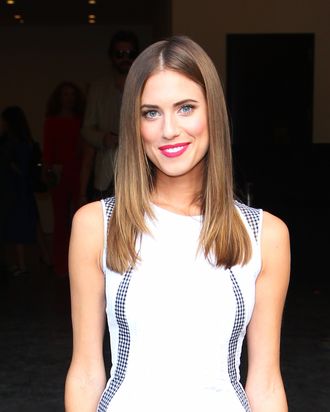 Before Allison Williams was Marnie, before she was Peter Pan, she was just a high-school girl with a really bad haircut. So bad, in fact, that she told  Allure this:
"A boy that I had a crush on said, 'You've lost your aura.' It was, to this day, the most offensive thing anyone's ever said to me. And it was before extensions were everywhere, and I just had to muscle through it."
She's obviously made a full recovery, since she'll be wearing the shortest of wigs while she plays Pan. Take that, dummy crush.