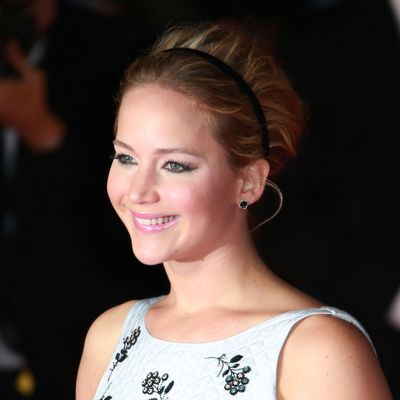 Photo: Elliot/Splash News/Corbis
Jennifer Lawrence, cool since the dawn of the '90s, told the French magazine Madame le Figaro that her look has been so impeccably casual ever since ever:
In Louisville, when I was a child, I inherited clothes from my two older brothers [Ben and Blaine] that I put together with things that my mother dug out of yard sales. I was a true tomboy. 
A style origin built around select heirloom pieces of rugged menswear, with rare vintage, all combined for a vibe of androgynous nonchalance. You really can't teach cool, can you? You have to be born into digging it out of yard sales.