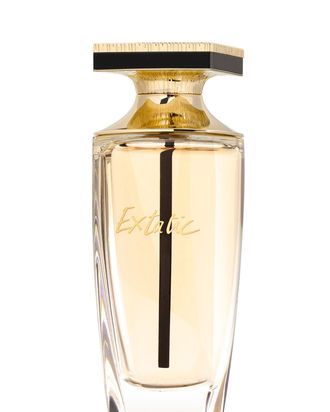 What's in a name? I've thought about the name of Balmain's latest fragrance, Extatic, for a while. Is it a mix of exciting and ecstatic? The scent, amplified by notes of rose, pear, baby orchid, and leather, is like a satin dress that clings to the skin. It's smooth, sensual, and surprisingly a bit sweet.
Soft with a bit of an edge, the fragrance blooms and grows like a night flower. The fruity top notes comfortably embrace the wearer in a way that the brand's rope dress never could.
Despite its sweet introduction, Extatic finishes boldly, wrapped in leather and wood as it dries. There, I think, lies the Balmain signature. Feminine at its heart, but always daring and unexpected in the end.