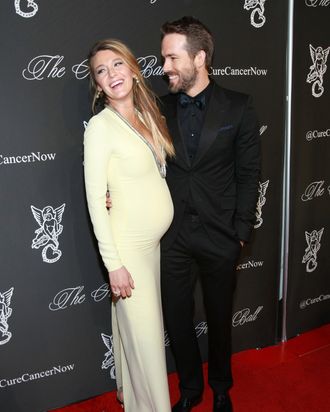 Photo: Bennett Raglin/Getty Images
The Lively-Reynolds parenting conglomerate will engage in that newfangled shared-parenting business, according to reports from household insider and actress Amber Tamblyn, who assures interested parties:
They're going to be incredible.
What would you say if there were still doubts?
They're going to be really, really, really incredible.
Ah, can't argue with that. The Beetlejuice of incredible things has been evoked and he's confirming.
Blake's going to be more like the dad, and Ryan's going to be more like the mom.
Whoa, what's that you say?
And that just means very emotional, and he's growing his hair out.
Emotions and long hair on the papa! Goodness, gracious, they are crazy kids, who are themselves having a new kid.