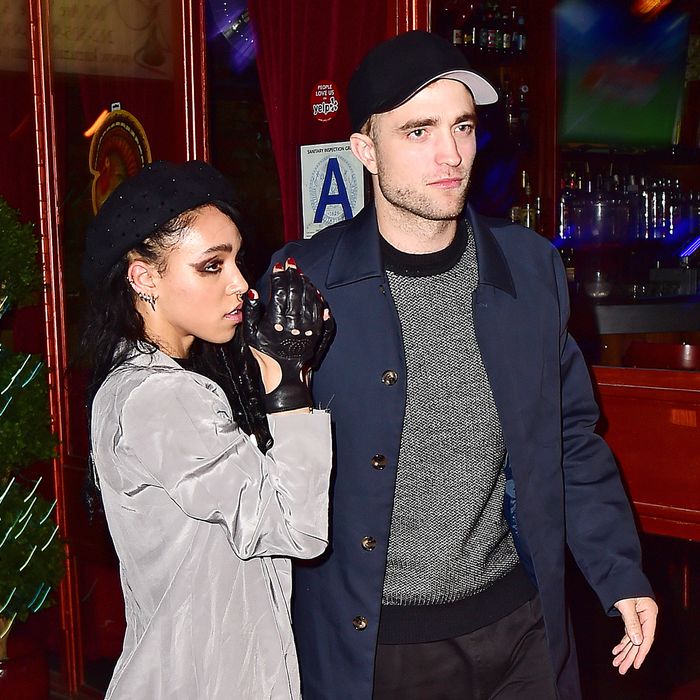 In an interview, fascinating compendium of talent FKA Twigs easily distills the theme of her album LP1 in a quote from Sir Thomas Wyatt: "I love another, and thus I hate myself." Unfortunately, in midst of her artistic meditation on creation and love and tension, she's distracted. Fans of her boyfriend (Robert Pattinson, actor, Twilight series) are haranguing her. She tells USA Today:
I really enjoy the fun of putting something out and people liking it or hating it or talking about it, but vacuous attention, it feels disgusting. It's like a hangover. It's weird, I know that's not really because of me or what I'm doing, [but] the positivity that I get from (my relationship) makes the more challenging aspects … very worth it.
FKA Twigs also begins the interview by mentioning "All About That Bass" is firmly stuck her head and following her everywhere. The world is truly out to pester her. Someone please deliver an Advil and very cold water, offered with a soothing voice. It's the least we can do.