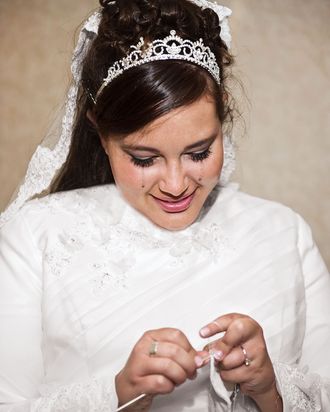 Crying at weddings is a given, but you never know what will trigger the waterworks: the first sight of the bride in her dress? The family toast? We asked seven recent New York brides — and one groom — to spill about what made them tear up on the big day. Click ahead to view our gallery of weepy wedding-day moments.
"It's an Orthodox Jewish custom for the bride and groom not to see each other during the week leading up to their wedding. Crocheting has always been a passion of mine, and although I had never made a yarmulke before, I really wanted my soon-to-be husband to wear something I had made. The rush to finish it at the wedding hall, combined with the knowledge that I was going to see Michael soon, made me cry tears of joy." Celia & Michael Perlman, student, programmer. Married July 21, 2013, at Anthony's Pier Nine in New Windsor, N.Y. Photograph by Artvesta Studio.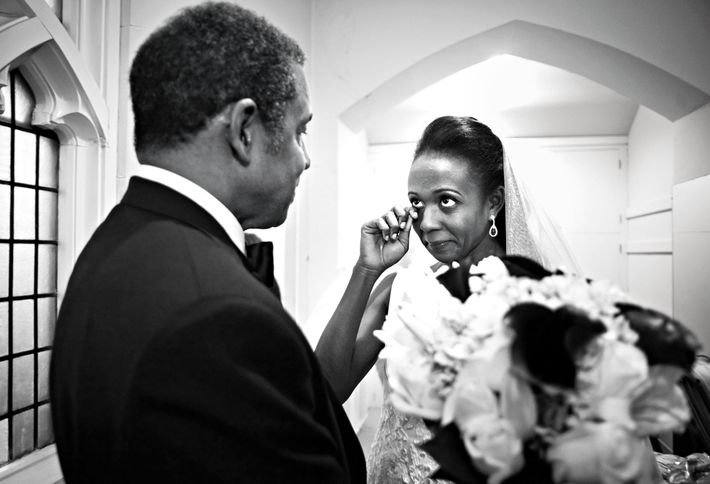 "People kept coming in and out of my dressing room asking me, 'Do you need anything? Can I get you anything?' And I kept saying that I wanted someone to find my father, because I wasn't going to be ready to walk down the aisle until I saw him. Finally, just as I asked again for someone to go get him, he appeared in the doorway." Sarah Lewis & Mark Christopher, student, consultant. Married December 11, 2010, at the Book Cadillac Hotel in Detroit. Photograph by Kelly Guenther.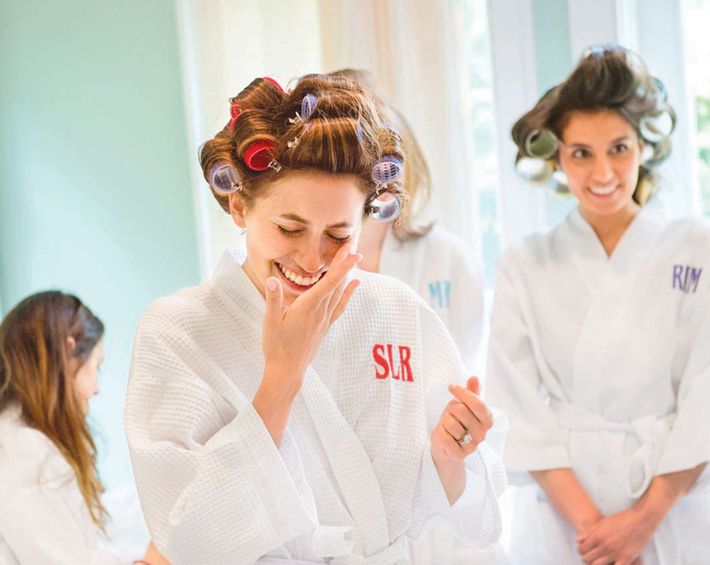 "Before the ceremony, my sister-in-law presented me with a collaged box, and inside were handwritten notes from each of my bridesmaids. They were hilarious, loving, and beautiful. My photographer snapped the moment they read them out loud to me." Sabrina & Michael Rudin, restaurant owner, real-estate developer.  Married June 16, 2013, on the beach in Bridgehampton, N.Y. Photograph by Fred Marcus Studio.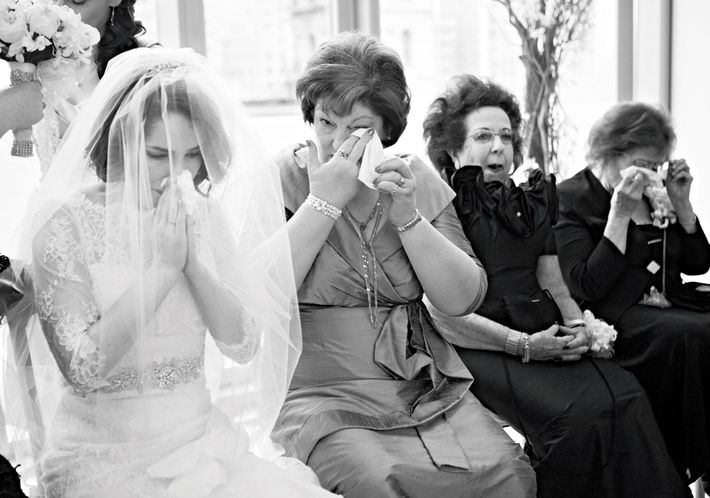 "I always cry at weddings, but I don't think anything could have prepared me for how emotional I'd be when I was the bride. I remember watching the groomsmen walk away to prepare for our chuppah ceremony and thinking, Get it together, Rach. There's so much more to come." Rachel & Dave Berman, social-media editor, physician. Married March 23, 2014, at NYU's Kimmel Center for University Life. Photograph by Shira Weinberger.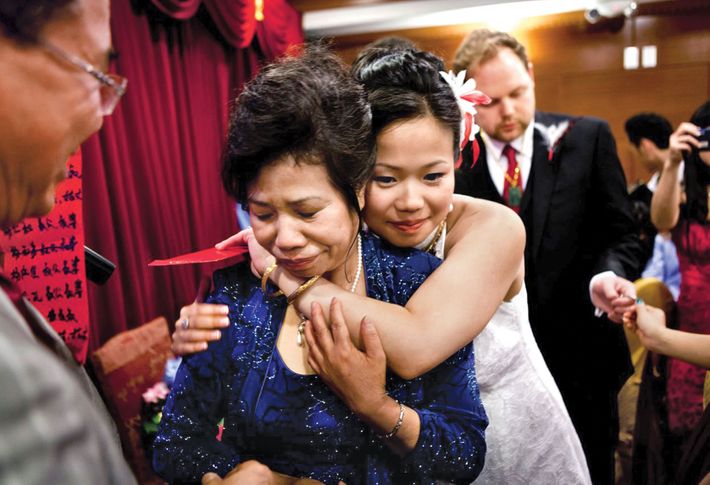 "I was so grateful for my mother's presence at my wedding tea ceremony, but we both felt the absence of my dad, who had passed away earlier that year." Catherine Yeung & Wesley O'Morrow, translator, teacher. Married June 10, 2012, at the Merchant's House Museum. Photograph by Kelly Williams.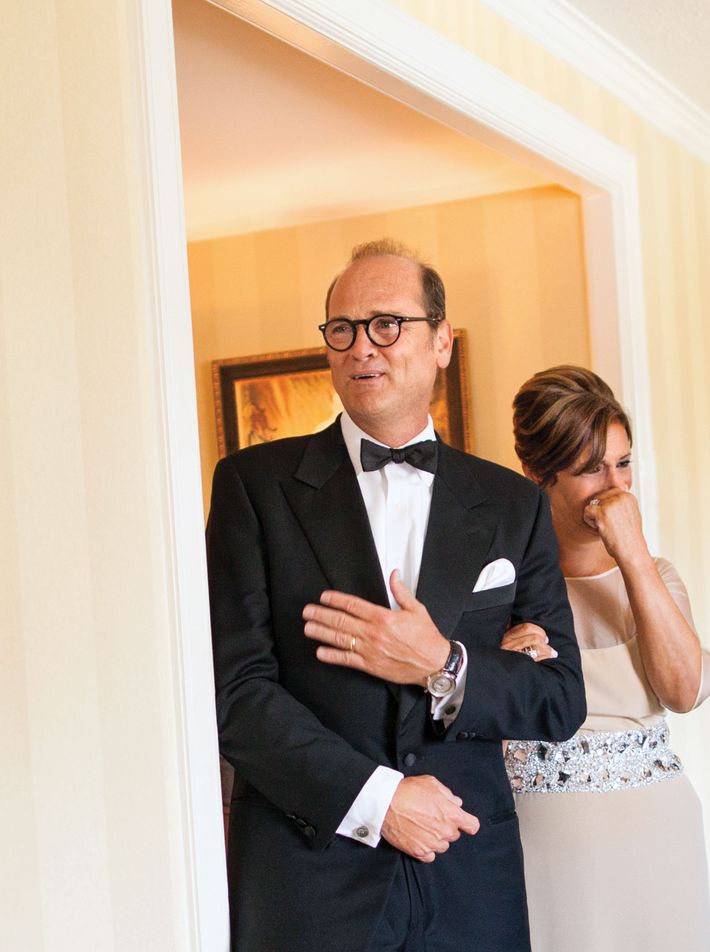 "A year of keeping my dress a secret was worth it when I walked into the bridal suite and saw my parents' reaction. I'll never forget it." Kate & Chris DiLullo, financial recruiter, medical sales representative. Married September 7, 2013, at the Four Seasons in Philadelphia. Photograph by Fred Marcus Studio.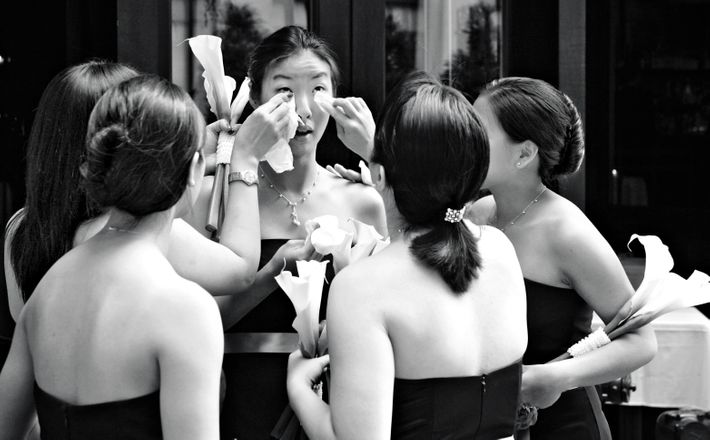 "Hank's sister really got caught up in the excitement of the day. I don't think she expected to be so emotional on her brother's behalf! My other bridesmaids swooped in to save her mascara." Judy & Hank Hsu, physical therapist, management consultant. Married October 2, 2004, at Candela restaurant. Photograph by Brian Dorsey Studios.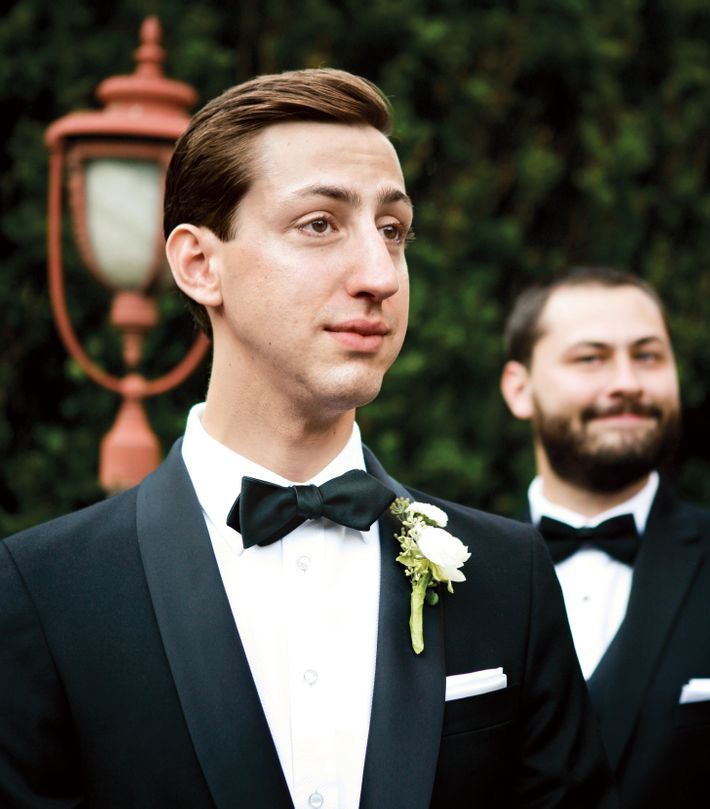 "As soon as Jess started down the aisle, I felt a wave of disorienting joy. It was impossible to think in that moment, but one thing was clear: I was insanely lucky." Jessica & John Pels, editor, publishing assistant. Married August 24, 2013, at Princeton University. Photograph by Annabel Braithwaite of Belathée Photography.
*This article appears in the Winter 2015 issue of New York Weddings.