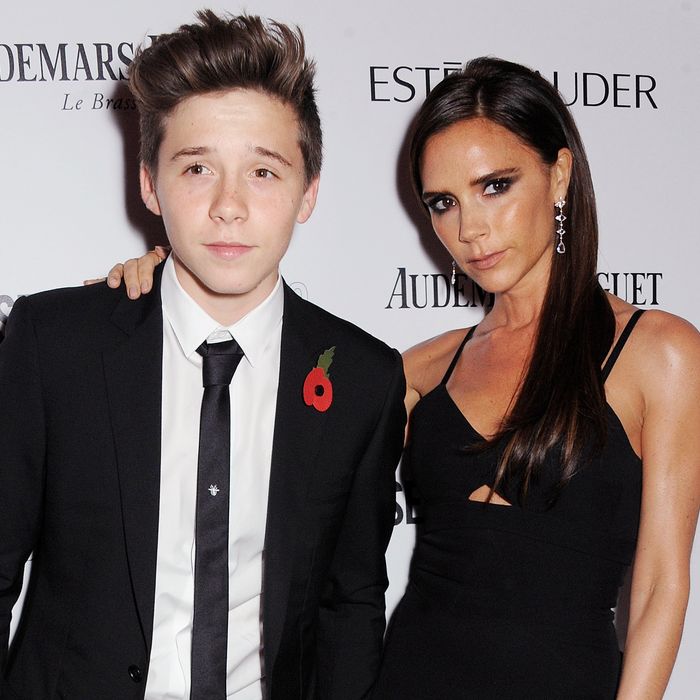 Photo: David M. Benett/Getty Images
Not-so-relatable teen Brooklyn Beckham has made a move toward totally-relatable-teen status. InStyle UK, which apparently has installed spies in a British mall, reports that the totally average 15-year-old did an exceptionally normal thing and convinced his mom to let him get an ear piercing at Claire's. We can assume the family followed this ultratypical activity up with the traditional Cinnabon supper.
Considering Victoria Beckham is also using her kids as retail associates, perhaps this is all part of a campaign to keep them down-to-earth? Although, even at Claire's, there was a VIP touch: Per the item, the Beckhams were "ushered into a back room of the shop away from excited shoppers so that Brooklyn could get his left ear pierced in peace." And according to the store manager, "They picked the most expensive earring — but Victoria told him to go a size down so it wasn't too blingy." Wouldn't want to fall into that trap!