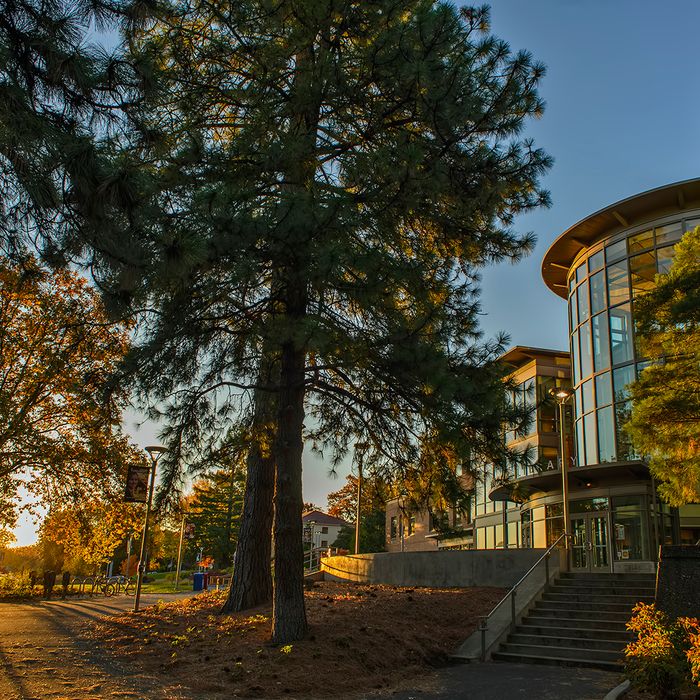 Photo: Al Case/Ashland Daily Photo
For nearly a year, Niki, a fifth-year music student at Southern Oregon University in Ashland, had been haunted by shadowy images of a menacing figure in a dark bedroom. Last April, she crafted a letter to her former boyfriend, Luke, apologizing for behaving erratically, and read it to him. "He felt so sick, he finally told me what he had done to me," she says. One night in July 2013, Niki was staying at Luke's apartment and couldn't fall asleep. "I took two sleeping pills, as prescribed by my doctor. Luke knew the effect it would have on me. While I was unconscious, he sodomized me. I woke up once, but I was really out of it, and he convinced me I was having a nightmare. Then when I fell back asleep, he raped me again."
This April, three days after she spoke with Luke, she walked into the Women's Resource Center at SOU. It was there that her story began to diverge from the negative experiences of student rape victims across the country.
The resource center immediately referred Niki to Angela Fleischer, who had helped develop a program with the Ashland Police Department called You Have Options. The brainchild of an Ashland Police Detective named Carrie Hull, the program aims to rewrite the script for how law enforcement handles non-stranger sexual assault. Since You Have Options launched officially in 2013, the number of reports in Ashland has increased by 106 percent. A similar program Fleischer created at SOU, called Campus Choice, has also seen the number of sexual assault reports double, and survivors are twice as likely to go to the police.
The first option Fleischer gave Niki was whether she wanted to let the university deal with the crime or report it to the police. "I had been reading about all the Title IX issues going on in the country, and I was like, I think I'm going to let the police department go ahead with this one," Niki says.
Fleischer brought Niki to see Hull, the Ashland Police Department detective who pioneered the program four years earlier in an effort to root out serial rapists, the kind who account for 90 percent of sexual assaults on college campuses. Hull's crusade initially started with much humbler aims — she just wanted rape victims to feel safe talking to the police. Ashland had been hit with a string of rapes, and Hull noticed that the victims were dropping out of the criminal justice system before her department had a chance to investigate their charges, often because they felt no one in law enforcement believed them.
"It shouldn't just be the survivor's account against what the perpetrator says," Hull argues. "That is just a very bad investigation." Hull started using a type of forensic interview developed by army investigators, as well as "pretext" phone calls, where police record the call or install hidden microphones to catch confessions. She also looked into a suspect's background to see if they had ever committed a similar crime. Two weeks after Niki first spoke with Hull, the detective set up a series of microphones at Niki's apartment. Then, Niki had Luke over and eased him into a conversation about the rape. He confessed again.
Even after getting a recorded confession, Hull let Niki decide when she was ready for Luke to be approached for questioning, when she was ready for Hull to arrest him, and when she was ready for the state to press charges.
"I considered it heavily," Niki says. "I had to take into account revealing my personal self, the social effects, the victim blaming. But I decided it was impossible to continue my education taking the same classes as him."
Luke was eventually expelled from SOU, convicted, and is now a registered sex offender. "I went into this knowing nothing about this process only to later figure out that I am in a small, small percentage of people that get justice," Niki says. "I wish this hadn't happened, and I'm going to wish that forever, but if it had to happen, how fortunate am I that it happened here in Ashland?"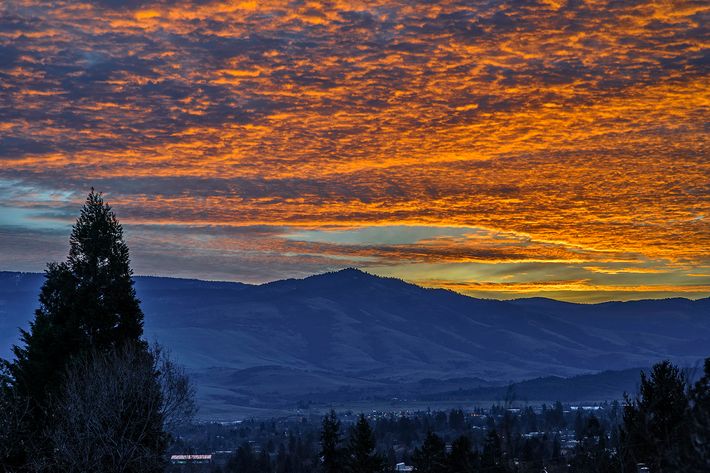 Under Title IX of the Education Amendments of 1972, colleges are required to provide a safe place to learn for all students. A 2012 letter from the Office of Civil Rights reminded schools that if a student reports a sexual assault to the school, college administrators must investigate that allegation. As a result, disciplinary panels originally designed to decide cases of plagiarism are acting like criminal courts in rape cases with students, administrators, and professors questioning victims, alleged assailants, and witnesses and doling out punishments.
"We wouldn't even be talking about universities investigating and adjudicating sexual assaults if we had a functional criminal justice system," sexual assault researcher David Lisak told me earlier this year. "We have a civilian criminal justice system that essentially abdicated its role in investigating non-stranger sexual assault. And because they've abdicated, survivors are voting with their feet and reporting within the university structure. Universities are stuck handling very, very serious criminal conduct and there is an absurdity there. We don't ask universities to handle homicide cases." Nationally, only one in ten rape cases reported to law enforcement results in a felony conviction. Carrie Hull hopes to change this.
I meet Hull at the Ashland Police station, a squat one-story building, across from the high-school football field. The small hippie town is popular with retirees and famous for an annual Shakespeare festival. Hull, age 34, is dressed in slacks and a button-down. If it weren't for the badge and the gun at her hip, she could pass for the local school principal, friendly with a wide smile, prone to hugging — but still no bullshit. It's a constellation of attributes that has helped her change the dynamic of how sexual assaults are reported, investigated, and prosecuted, first in her own small college town, and perhaps someday soon in municipalities nationwide. She's in the process of training police departments from California to Illinois in the You Have Options Program. SOU's confidential advisor program — based on You Have Options — served as a model for the federal campus safety bill sponsored by Senator Claire McCaskill.
"We were not a great police department in our response to sexual violence," Hull says, of the time before the program. "There were all of these great resources that we had never engaged with." Hull began to dig into the available research, and she soon found a few major themes that seemed to explain why the current system wasn't working. The first was that serial rapists commit most of these crimes, but few victims wanted to identify them. In many cases, victims were already traumatized and had heard horror stories about the criminal justice system, or by the time they recognized what had happened was rape, they thought it would be too late to go to the police.
"This is such a small segment of the population that commits so many offenses," says Hull. "If we are going to try and have an effect on sexual violence, we need to make it so it is really hard to keep victims silent." The second reason the system often failed victims was because rapists tended to be very adept at targeting women who were already vulnerable, or lacked credibility in the eyes of law enforcement or a jury. They often sought out women who were seen as mentally unstable or promiscuous, or who were simply too inebriated to give a reliable account.
"Perpetrators start out picking a victim a jury wouldn't believe. It is premeditated," Hull says. "It is a brilliant way to perpetrate crime, and it works, because we as a society have bought into [blaming the victim]."
The quality of the police investigations further compounded these problems. When Hull began looking through past case files, she found APD was often not getting useful intelligence to solve these crimes. "We were getting a lot of false information, but they weren't false reports, and that is very, very different," she says. For instance, victims would report an assault as a stranger assault when in fact they knew the assailant. Or they would have gaps in their stories, perhaps unwilling or unable to recall the trauma, or they'd tell a story out of sequence. These partial testimonies weren't necessarily wrong, but to the officers interviewing them, the stories looked like lies. "There are a lot of justifiable reasons that someone is going to come in and not tell you what actually happened. When they know the person, but they don't really want that person to get in trouble, or they were involved in criminal activity when it happened. But law enforcement traditionally doesn't understand that," she says.
Hull realized she had to rebuild trust between the police department and victims, so backed up by APD's Deputy Chief Corey Falls, she reached out to Angela Fleischer, the victims' advocate at SOU, and her colleague Susan Moen of Ashland's Sexual Assault Response Team. With Moen and Fleischer's help, Hull began interviewing victims, asking them how they would like to be treated by the police. Victims told her they needed time to decide how to proceed. They also asked for anonymity, so friends, family, and peers wouldn't hear of the report before they were ready to share that information. "We found we needed to get people to a place they didn't feel like they were being pulled or pushed through the process," says Hull. "And instead they were leading the way."
When You Have Options launched last year, the program not only let survivors decide whether they wanted their report to be an anonymous tip or a full criminal investigation — police only proceed with an investigation if it is a matter of public safety, or if a survivor asks them to — but it also allowed survivors to upgrade or downgrade their investigation at any time. "We shifted our focus as a team to what does a survivor want, and out of that came better healing, but also identifying way more perpetrators," says Hull.
Inspired by techniques used in child sexual abuse cases, the program also makes sure victims are supported through a team of social workers, advocates, and law enforcement, and police are trained to use "trauma informed" interview techniques, which don't require survivors to give a chronological timeline. Instead these interviews focus on experiences and ask sensory questions, about sounds and smells, which can be corroborated later to bolster credibility before a jury.
"People have been mad at prosecutors for not taking cases, but a lot of that responsibility lies with law enforcement," said Hull. "If we don't give them an investigation that is triable, if we don't do our job right, how could they be successful?"
The program demands a highly trained, committed police force, willing to play the long game with its investigations, and it's unclear yet whether its success could be replicated on larger scale.  "NYPD Special Victims Squads have a heavy caseload," says Tim Hardiman, a retired NYPD Commanding Officer of Brooklyn Special Victims Unit. "I do not think they could dedicate the time to collect information that is not going to be used for an immediate prosecution, valuable as this information may be, without a wholesale reengineering of the department. This could be a viable program on campus where the caseload is smaller and much of the work could be accomplished by advocates and counselors."
The day I met with Niki, we spoke in one of APD's specially designed interview rooms, where officers conduct the initial intake interviews with survivors. There's an overstuffed blue couch, round mahogany table, and cream walls. Five months earlier, Niki reported her rape to Carrie Hull in this room. Today, black sunglasses rest on the top of her head. She is still shaky as she clutches a plastic water bottle, but says she's doing better.
"I have made this commitment to life," she says. "So the trick is to find a balance, find self-worth again, and to channel all of this pain into something meaningful." At the moment, she is working on a series of new choral compositions for her music classes.
Although Niki still struggles with the assault, and the resulting social fallout, one place where she feels safe is with the police. In fact, she feels so protected, she did something else unusual: She granted her rapist leniency. In her case, at least, greater compassion for the victim, spread to compassion for the assailant as well. "He had never broken the law in his life, not even a speeding ticket, and I learned that first-time sex offenders are more likely to reoffend if you remove them from society and put them in a flawed system — unfortunately the prison system is flawed at the moment," she says. Her voice wavers, and her eyes well up as she talks.
At Niki's recommendation, the D.A. offered Luke a plea bargain. He is now out on probation and is in therapy. The whole process took about three months.
"This is his last chance," Niki says. "I still question it; even now I find moments where I'm like, I should have put him away forever. I don't like that part of me because it sounds vengeful. How is a person supposed to unlearn a bad behavior if we treat them badly too? You show kindness to someone else, and they will start to emulate that as well. But I got to decide what was best for me. Most people don't get the choice."