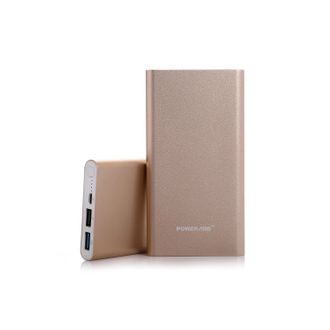 Photo: Courtesy of Amazon
When you're running around and don't have a minute to charge your phone, you'll need a portable charger to keep you going. Poweradd, a sleek gold portable charger, will recharge you fast — and it fits neatly in any pocket or purse. With its lightweight rose-gold body, dual USB ports, and long lifespan (it can charge your iPhone 4.5 times before needing to be recharged itself), it's a good bet — and, at $21.99, we think your wallet will love it, too.
Poweradd Pilot 2GS, $21.99 at Amazon. (Compatible with the iPhone 6 Plus; iPhones 5S, 5C, 5, amd 4S; iPad Air Mini Retina; Samsung Galaxys S5, S4, and S3; Notes 4, 3, and 2; HTC One; Nexus 5; LG G3 Optimus; and more.) 
Love our shopping picks? Sign up for Shop the Cut to get a twice-weekly fashion fix in your inbox.