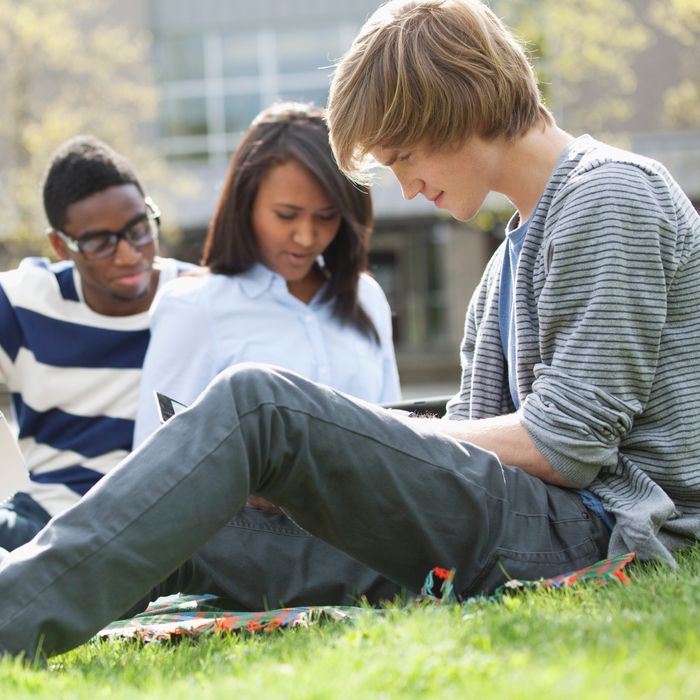 Photo: Hero Images/Corbis
Is College Worth It? It's a question that Google answers with an echo of the question, so at least you know several others have formally posed this query to the world at large (at least one, two, three, four, five, six times). And so, it remains a question.
Determined to stop this curiosity from looming over their undergraduate life, a small group of students decided spend a class pursuing something that was un-objectionably priceless: the acquisition of a soul mates. And by God, they would get credit for it. They finagled their romance-seeking into a class project called Cardinal Chemistry.
In traditional college fashion, they selected potential true loves from a mixer. The pairs went on three dates, one to Panera Bread, one to a pumpkin patch, and one, presumably, held at a dorm kitchen in which the men made food for their female guests. One team broke up before the third date, citing lack of "spark."
Sam Kearny, a bachelor and junior and interpersonal communications major and first member of a failed experiment, says he will aid the other men. "It's a weird world of dating right now," he told the school paper, "and I think there's a lot of insight we can gain from this that we need to share with people." Share away, young lovers, share away.