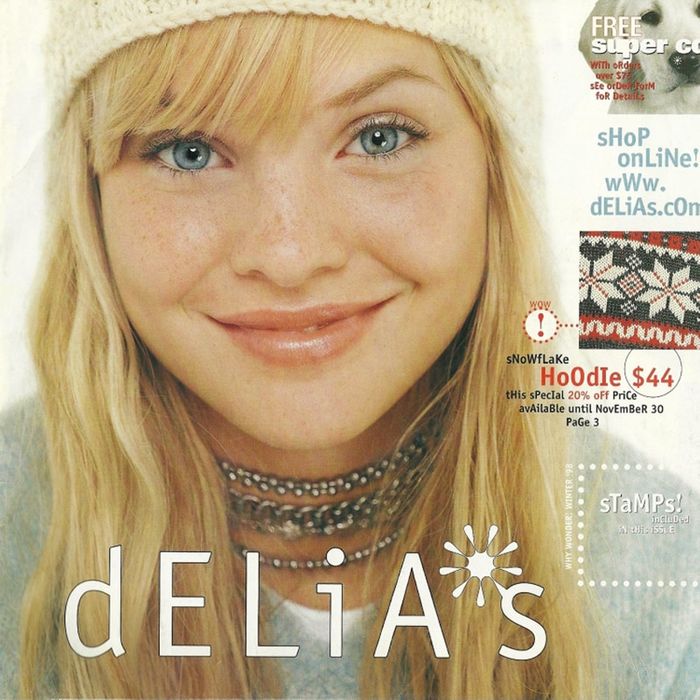 Photo: tutusandtinyhats.wordpress.com
BuzzFeed reports that Delia's (i.e., "dELiA*s"), the favorite retailer of preteen '90s would-be alt girls, is dying a slow, wheezing death. While the brand has been trying to save itself for the past year, the numbers tell a rough tale. According to BuzzFeed, the company's stock is selling at a dismal 11 cents a share as of Friday, and it's about to be delisted from Nasdaq for failing to meet standards.
It is with a heavy heart that I share this news. Delia's was a cornerstone of many a middle-school wardrobe, supplemented by accessories from Claire's, a lipstick from Wet'n'Wild, and maybe platform shoes from Brass Plum for special occasions. Whose 12-year-old self didn't spend hours thumbing through the catalogue and circling the perfect platform-flip-flops-and-cargo-skirt combination to wear to Nick Rogers's End of Summer Pool and Pizza Party/14th-Birthday Bash? Thank you for that, Delia's. And thank you also for:
• Skinny-strap tank tops in various colors and prints: Which provided the adrenaline rush that comes with baring training-bra straps at middle-school dances.
• Square-cut necklines: V-necks, funnily enough, were for squares.
• Blue flannel sheets with clouds on them: All the cool camp girls had them. Lessons in aspiration.
 • Paul Frank pajama pants: Though made for the privacy of bedtime, these were often worn under skirts to hang out at JV sporting events. Lessons in insouciance.
 • Stackable glitter pots: These helped distract from the glare of braces.
 • This dress: Which one Cut staffer wore the first time she stole booze, at the age of 12. The wardrobe of early rebellion.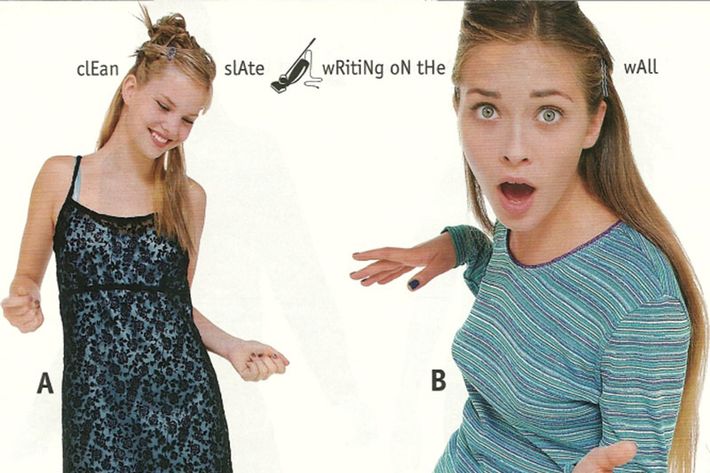 • Inflatable furniture: It was not comfortable, but it was the perfect chair in which to flop and weep when the adolescent world became too much.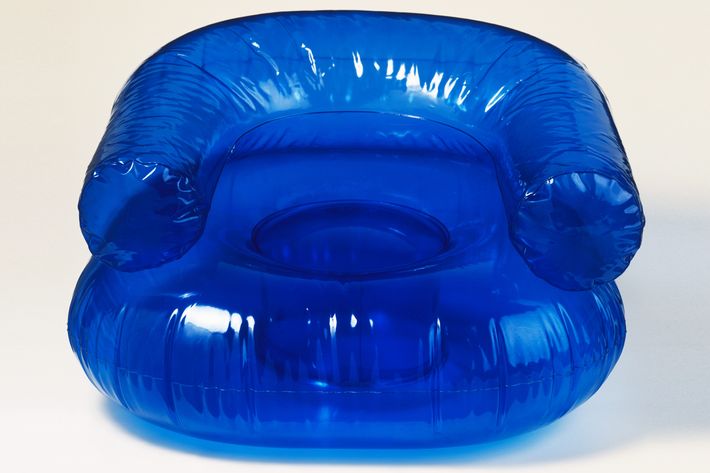 • A lavender skirt with white piping: Worn by one staffer to a "free-dress day." She was one of three lavender-skirt girls that day. Three girls: unified in Delia's, bound by impeccable catalogue-shopping.
• Floor-length denim skirts and butterfly hair clips: The photos of me in this skirt provide me with laughter now. I can laugh through my tears today.
rIp, dELiA*s. Just know, you were loved.