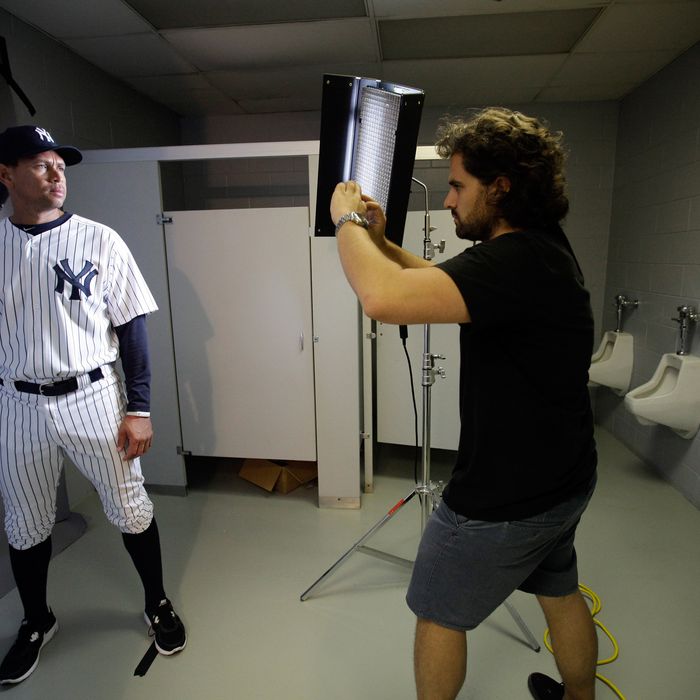 Alex Rodriguez reportedly confessed to DEA officials earlier this year that he'd used performance-enhancing drugs from Biogenesis, a Florida anti-aging clinic. But included in that Miami Herald report is a curious detail: that Biogenesis founder Anthony Bosch instructed A-Rod to use only "mid-stream urine" in order to pass his drug tests. The web, as you might imagine, is full of advice about how to beat a drug test, and the logic behind this particular trick has to do with urine in the middle of the stream supposedly containing fewer metabolites than urine at the very beginning. According to the Herald, A-Rod did indeed pass a test after using the performance enhancers in question, but is his tinkling technique really to thank? Two experts told Science of Us there's no science to back it up.
First, I emailed Dr. Amitava Dasgupta, a toxicologist and faculty member at the University of Texas Health Science Center at Houston, as well as the author of Beating Drug Tests and Defending Positive Results: A Toxicologist's Perspective. "There is no scientific reason for collecting mid-stream urine to beat a drug test," he said. "It does not work." Moreover, this whole notion was new to him — he had never even heard of it before. "I cannot speculate why someone might suggest it because I am not a psychic," he said.
Dr. Don Catlin, the former director of the UCLA Olympic Analytical Lab, responded similarly — with outright skepticism:
I do not know of any scientific reason why a mid-stream urine should be free of drugs while a late or early stream urine would have all the drugs. It makes no sense from a medical perspective. The two ureters deposit all the urine into the bladder where it is all mixed. There are no forces that prevent the natural mixing. There are many 'way-outside' reasons how this could happen but they are not operative under normal circumstances.
The lesson? Just say no to drugs, A-Rod. And maybe don't listen to too-clever-by-half explanations of how to beat drug tests.