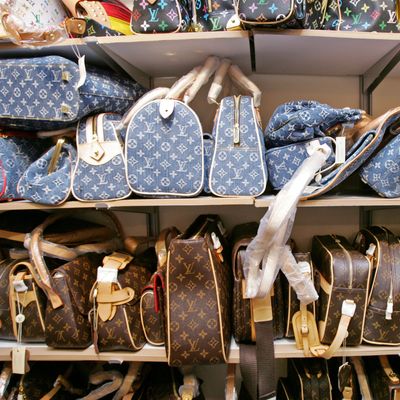 Photo: Bloomberg/Getty Images
When it's not hawking egg-donor schemes or discounts on teeth whitening for alumni of Your College Here, Facebook ads are, according to a Bloomberg report, trying to pawn off fake luxury goods. Security experts who looked at over 1,000 of the site's advertisements for designer goods found that a quarter were for fakes — including deals like $30 Ray-Bans and $239 Louis Vuitton bags. Instead, they linked to faux e-commerce sites in China.
This has been a problem for other tech companies, notably Google, which ran into trouble with LVMH, which claimed the search engine sold brand-name keywords to outside vendors. However, a Facebook spokesperson told Bloomberg, "We prohibit fraudulent or misleading claims or content, and to enforce our terms and policies, we have invested significant resources in developing a robust advertising review program that includes both automated and manual review of ads." And some luxury brands, including Ray-Ban licenser Luxottica, are working with Facebook to ensure accuracy.