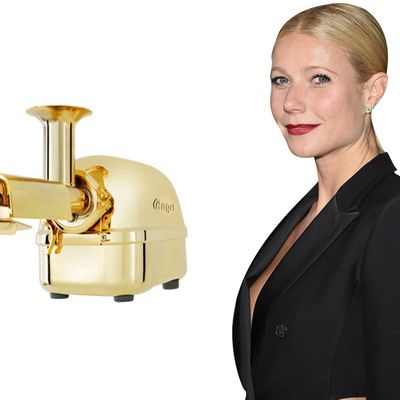 Photo: Courtesy of Houzz, Jason Merritt/Getty Images
Shimmering news: Yesterday, Gwyneth Paltrow announced that she has located the Gwyneth Paltrow of kitchen appliances — a golden, glistening juicer for the intriguing price of $4,739, nestled in her gift guide by an elegant glass carafe and skinny brass candlesticks.
The device, called the Easy Health Angel, usually comes in silver and, much rarer, its golden rendition. Therefore, it not only functions as a useful plant-tenderizer, but as a gold prize for dedication to juicing and glowing.