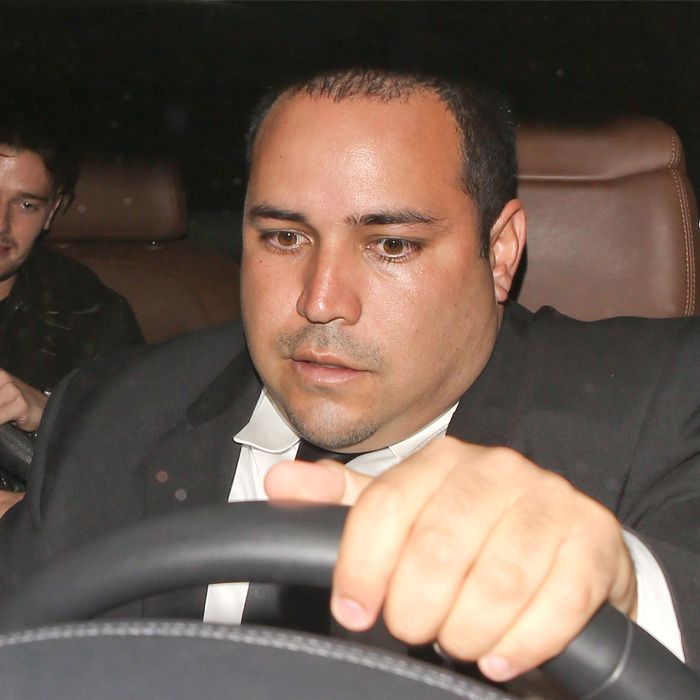 Photo: AKM Images/GSI Media
Here it is, a photographic study in modern anxiety.
It is the face of a stressed-out chauffeur, which serves to confirm that publicity muppet Miley Cyrus is dating a new dude. TMZ reports that this new dude's name is Patrick Schwarzenegger (son of Arnold). The name of the driver is yet unknown, but we have all seen to the far reaches of his soul-angst.