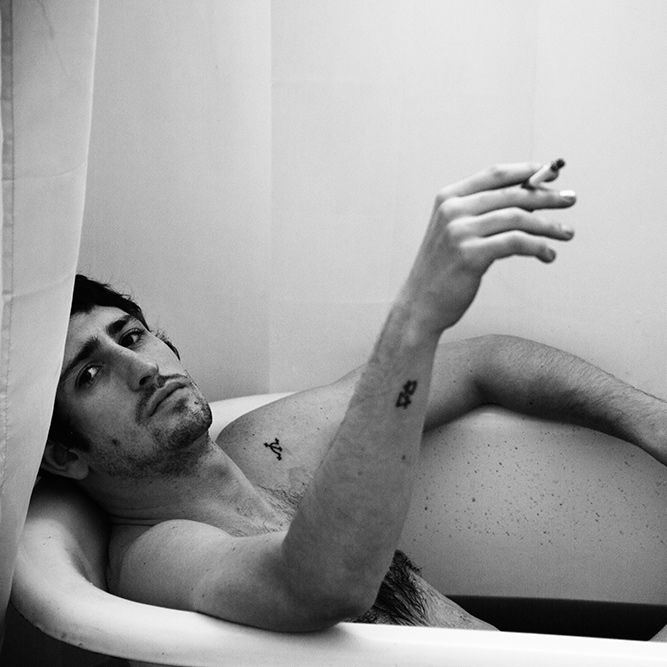 If you've ever wondered how your cat-hair-covered office mate looks in his organic-cotton boxer briefs, or fantasized about that writer/bartender slipping into his warm after-hours bath as slowly as he slips a lime wedge into the mouth-hole of your Tecate, then photographer Michelle Ma has a photo collection for you.

"Babes of Bushwick" is Ma's take on the standard beefcake calendar. In place of stereotypical virility and manliness, Ma wanted to capture the "chest hair and unbridled masculinity" of Bushwick's waiters, bartenders, and men-about-neighborhood. Why should your Mr. July be a muscled-up dude with rippling abs when you can gaze upon the scraggly mustache and hairy, skinny thighs of Tyler, that guy who always slips you free bread at your regular brunch spot?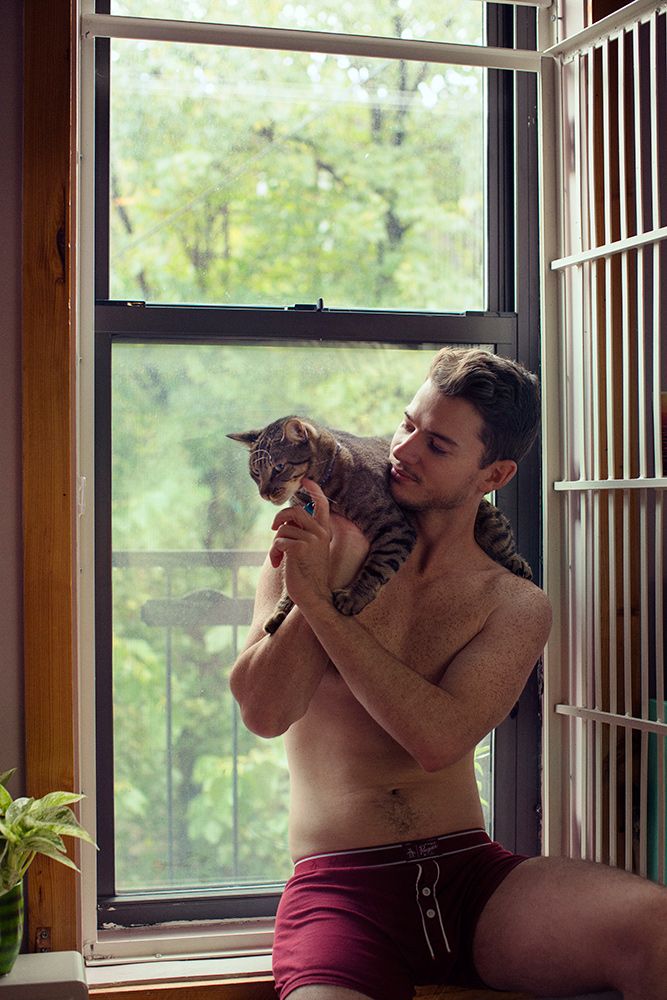 At first glance, I thought, "No way, Ma": These men are the Anti-Hunks. But after spending a few moments gazing into their sensitive, cat-loving eyes, I sort of want to make them a lentil stew and maybe have sex to Fleetwood Mac on vinyl. Art imitating life.