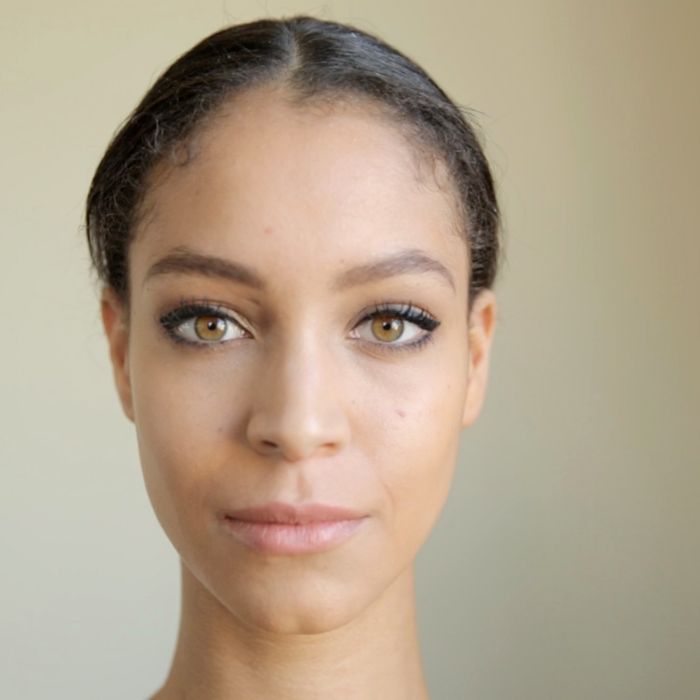 The No. 1 question I get as a beauty editor is "How do I draw a cat eye?" Consider this GIF tutorial from Gucci Beauty makeup artist Aaron Henrikson to be the answer. Here, Henrikson shows how to do a modern take on Sophia Loren cat eyeliner, giving tips on why you should follow pencil with liquid liner, and the way to know exactly how high to angle the catlike point. Scroll through the GIFs below for the full tutorial.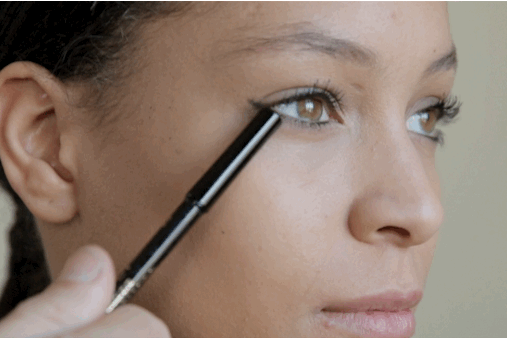 Step 1: The secret to the cat eye is in extending the curve from lower lash line up, as Henrikson demonstrates here. To keep it looking modern, you don't want to extend the tail too much farther from the crease. "You want it to be in the range of natural-ish," he says. For most people, a cat eye shouldn't go steeper than a 45-degree angle from your eye. If your eye is more rounded or its crease is deeper, you can make the angle a little more dramatic and higher than 45 degrees.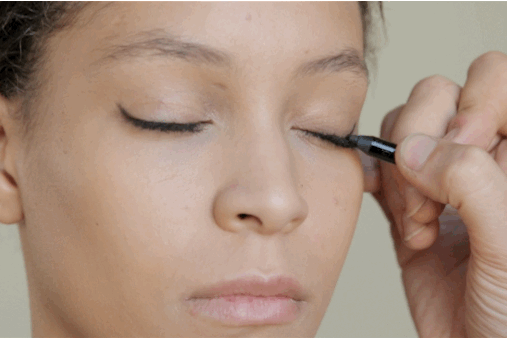 Step 2: Henrikson starts with a pencil liner (Gucci Cosmetics Impact Long Wear Pencil) to define the cat-eye shape first, because pencil is easier to correct and adjust.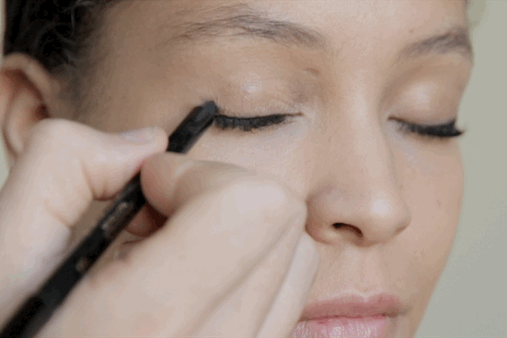 Step 3: Rather than drawing it on as a single straight line, Henrikson prefers a dashing pattern. As he explains, the skin around the eye is not naturally taut, so drawing tiny dashes or dots ensures that you are drawing across continuous skin. Although some people prefer pulling the skin taut, Henrikson prefers leaves the skin as is, so that you can draw on its natural canvas.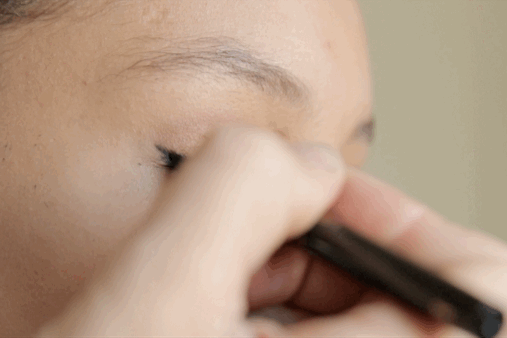 Step 4: To make the cat-eye appear extra dramatic and defined, he traces over the pencil line with a liquid liner (Gucci Eye Power Liquid Liner). Just as he did with the pencil, he uses a dash technique here.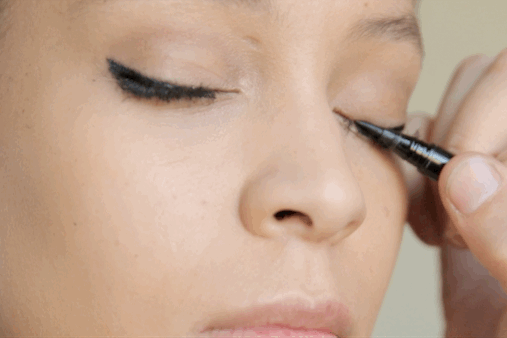 Step 5: He also uses the liner to thicken the cat eye as the line extends out. This helps open and lift the eye outward. He also connects it with shadow on the lower lash line to connect it and really give it a cat-eye-like feel.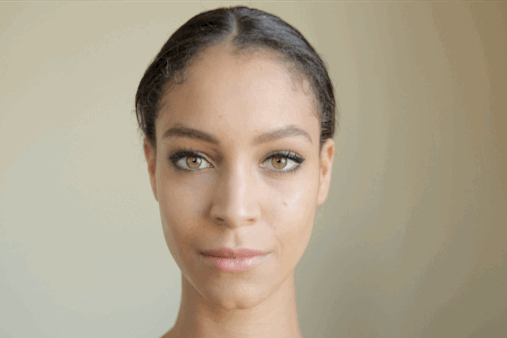 Step 6: The finished look.