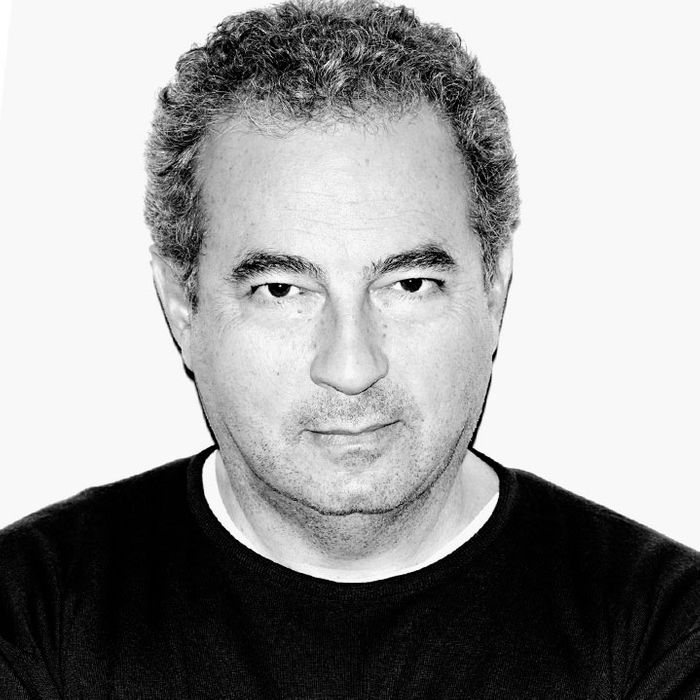 Photo: Courtesy of Yves Saint Laurent, Katja Rahwles/Courtesy of A.P.C.
Jean Touitou has boeuf with Hedi Slimane, it seems. The ever-loquacious A.P.C. head slams the ectomorphic Saint Laurent designer in the current issue of the fashion journal Vestoj:
An editor can't even use his clothes in a photo shoot unless it's as full total looks. Not even a sock by another designer is allowed. It's like he thinks he's the Kaiser or something. But seriously, it's ridiculous; the brand is trying to establish connections between what Slimane is doing and what Yves Saint Laurent himself did by saying that Slimane is working the rock 'n' roll vibe in homage to YSL. The official party line is that Yves Saint Laurent hung out with Mick Jagger in the 1970s, and that the relationship between Slimane and his rock star friends is just the same. But YSL was never into rock n' roll; he was into reading Proust.
Not to contradict Mr. Touitou, but YSL definitely had his rock-and-roll moments. And with even Cathy Horyn begrudgingly admitting Slimane is clever, maybe it's time to lay off him for a bit.