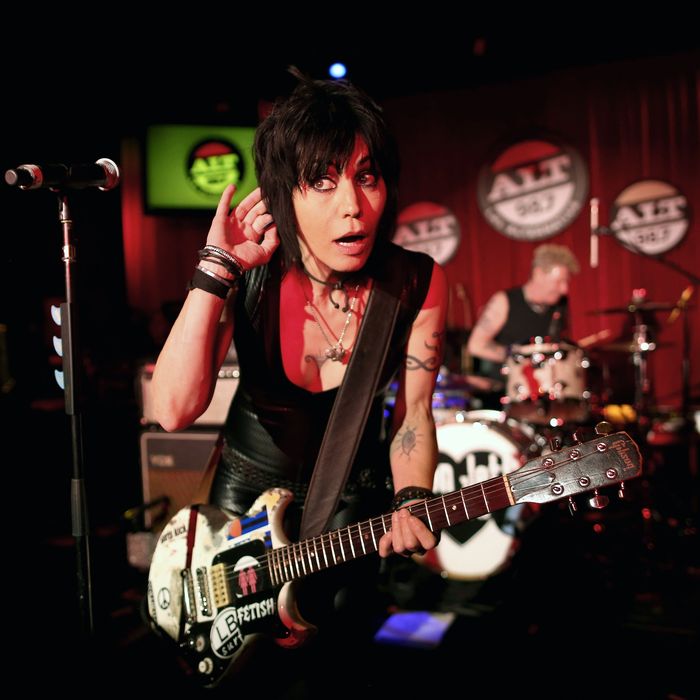 Photo: Christopher Polk/Getty Images
Joan Jett is attaching her name to a pile of clothes that will be sold at Hot Topic. She is working with Tripp NYC designers Daang and Ray Goodman, whom Jett says "take my essence and translate my vibe and we go from there."
As for the retailer selling these translated vibes, Jett told Women's Wear Daily:
I've known about Hot Topic for years and years because on the road there are very few places in certain areas of the country where you can find kind of rock 'n' roll clothes.
She also settled a lawsuit with the "kind of rock 'n' roll clothes" retailer in May of this year over using her Blackhearts logo on their lingerie. Her new line ranges from $32.50 for an asymmetrical tank top with pleather and lace details (black) to $64.50 for a twill, belted motorcycle jacket (also black). Jett says she encourages men and women to wear the line.