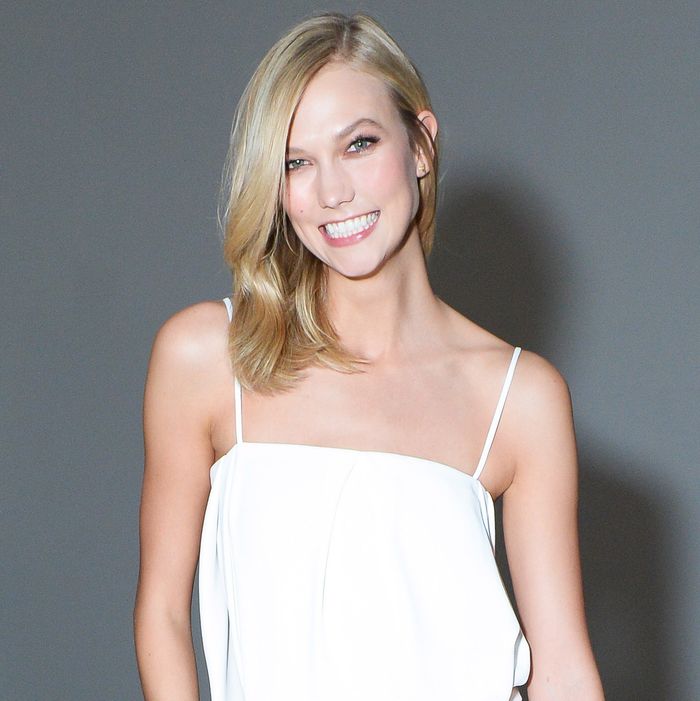 Photo: Joe Schildhorn/BFAnyc.com
Human model (fashion variety) Karlie Kloss has looked around and realized that her role in the world is not necessarily a speaking one. She wouldn't go as far as to say that she's scenery-chewing, but, maybe it's close to that. She told The Independent: 
I can often be seen and not heard. So the way I present myself can have a big impact, which is partially why I'm so passionate about health and fitness, and strength. I take responsibility for the fact that other young women see pictures of me and it might impact how they feel about themselves, so I only want to stand for things I'm proud of … 

People don't expect me to be well-read or have an opinion, I almost like that — I like being able to shock people.
It's that big twist ending she's planning, surprising everyone with her catalogue of opinions, backed with robust literary support.