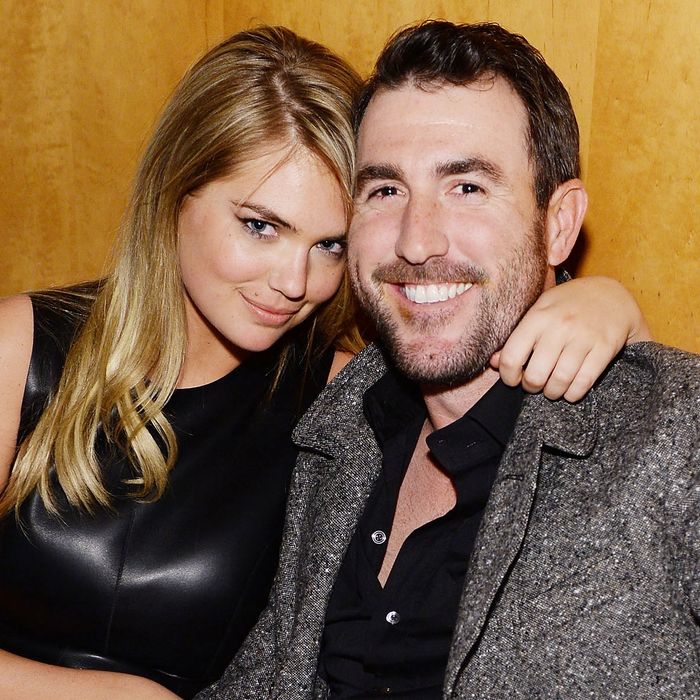 Photo: Dimitrios Kambouris/Getty Images
In a special report (boyfriends: useless or useful?), we have learned that Kate Upton's boyfriend's cooking is useless. Justin Verlander's specialty preparation of a frozen pizza involves spreading it out carefully across the bottom a traditional oven and allowing it to be introduced to a tile floor, for a scent of flavor. 
Thank the angels, "Page Six" reporters saw the pair dining out, so it's likely that they did not perish.