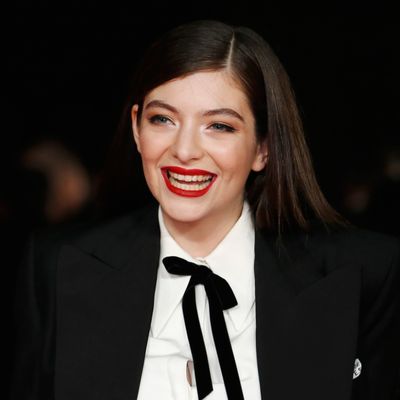 Photo: Luke MacGregor/Corbis
Patron saint of news-making posteriors Lorde is on a righteous warpath, defending all bottoms in the land.
First, she responded to the request of semi-sentient smirk Diplo to fund a campaign to get a butt for Taylor Swift with an apt query about whether he'd like to divert these augmenting funds toward his dick. Unweary, she then wrote elegantly about motherhood and sexuality and its relation to the ass, as both relate to Kim Kardashian. She's answered the call to arms to protect the rights of all butts, and she'll answer it again.