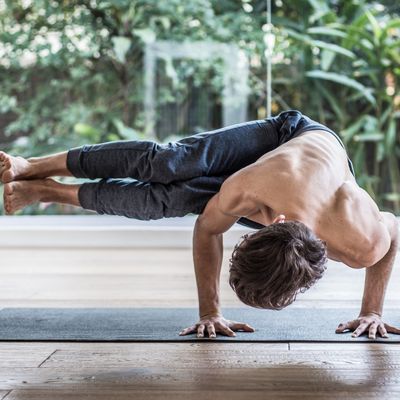 Photo: Niki van Velden/Getty Images
Leggings empire Lululemon is courting men by opening its very own dude's store in Soho at the end of the month. It will not be called "Lululemen," for reasons that are not addressed. Perhaps this is because Lululemon doesn't envision just any male person shopping there, but rather an elusive male it is calling the "athletic opportunist." 
Felix del Toro, the person in charge of Lululemon Men, spoke to Denver Nicks at Time about the various opportunities that await "athletic opportunists" at Lululemon Men. For example, they can customize the lining of their running shorts. The architecture will feature both wood and glass, so fellows will find comfort in knowing the "the materials and aesthetic are masculine." And of course, a sick entertainment system. There will be projectors and two (2) sound systems. Del Toro continues:
It'll be a men-specific playlist. If you go into any one of our stores it's typically very upbeat and very poppy. I think the playlist for the men's store probably won't have a single song that's in your average store. We'll look at local artists, music that we think appeals to Him. Because our stores are really grounded by our female guest and the music really appeals to Her. The tone will be really different.
Finally, those sensitive male ears will receive the coddling they deserve.