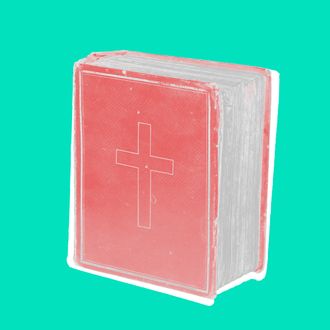 Photo: Lars Christensen/Lars K. Christensen - www.c-foto.dk
Some new Kindle data, which Amazon released this week to The Atlantic (hat-tip to Olga Khazan), reveals the most highlighted passages in the most popular ebooks. There are quotes from The Hunger Games, Pride and Prejudice, and all seven Harry Potters, and it's very cool to get a sense of the words from those books that meant something to many readers. What's especially interesting is that the list includes a short passage from the Bible, and that it's about anxiety:
Do not be anxious about anything, but in every situation, by prayer and petition, with thanksgiving, present your requests to God. And the peace of God, which transcends all understanding, will guard your hearts and your minds in Christ Jesus.
It's a passage that offers words of comfort for the religious. And for those people who are highlighting that passage, there's kind of an extra layer of comfort to think about how many other people connected to those words. It's a small reminder that you're not alone.