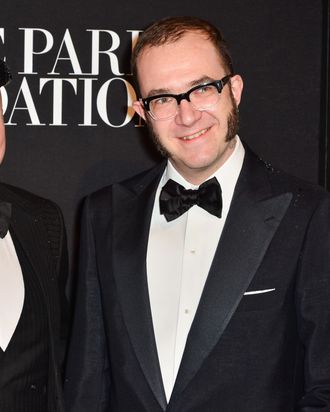 Photo: Stephane Cardinale/Corbis
As reports indicated earlier this week, Marco Zanini is indeed leaving the house of Schiaparelli. A release today from the fashion house says, in full,
Schiaparelli is announcing today the end of its collaboration with Marco Zanini.
The House of Schiaparelli is looking towards its future while transcending the aesthetic codes created by Elsa Schiaparelli. It follows a dynamic where a contemporary spirit meets its founder's daring personality.
Schiaparelli will announce its new creative director soon.
But where will they find someone who can create something to rival this squirrel-emblazoned couture gown,; that is the question.