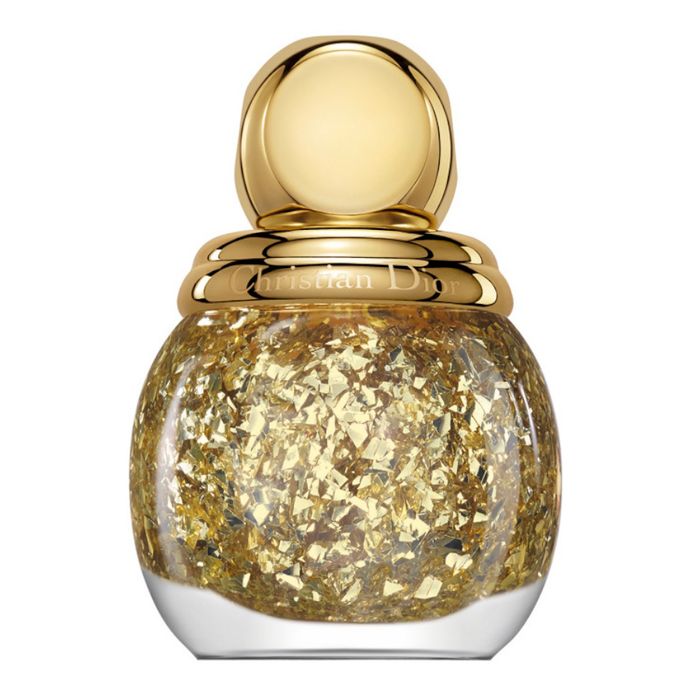 If you're not into eating (or drinking) gold flakes this holiday season, wear them on your nails instead. Diorific's Gold Leaf Effect polish is like Goldschläger for your nails, with glittering particles of gold flakes suspended in clear liquid (in this case, clear nail polish rather than questionably distilled liqueur).
There's a good gold-flake-to-nail-polish ratio, too, so that each brush swipe results in a sparkle that says "Shiny! Pretty!" rather than "Disco!" The gold flakes are a little irregularly shaped, so that the effect looks polished but not too perfect. I like using it on nails that aren't perfectly manicured, for an effect that's sophisticated but still a little raw. 
Diorific Gold Leaf Effect, $28 at Saks.com.