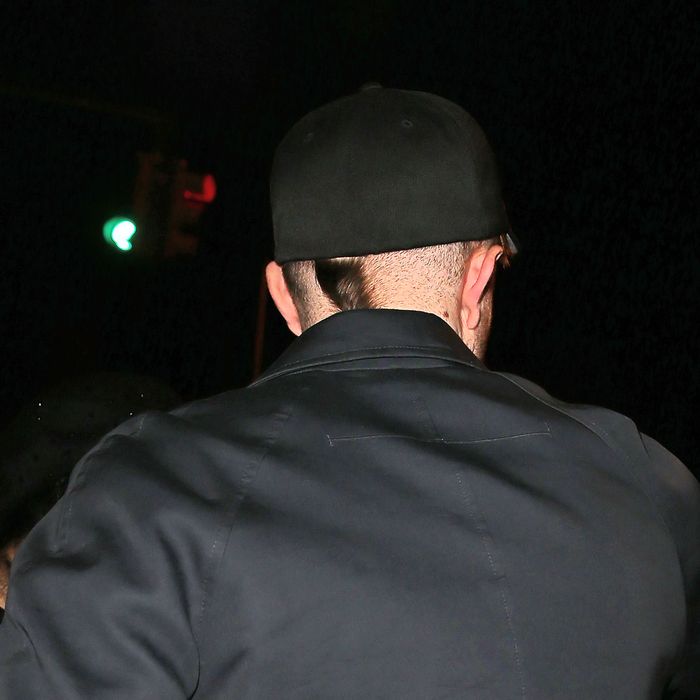 Every time Robert Pattinson goes out to meet his new girlfriend, FKA Twigs, I imagine he stands in front of his wardrobe looking for the hippest thing he owns. He sighs. Then he turns to the mirror with a grumble of heavy despair and says to himself, Robert, Robb-o baby, how can you expect to continue to entrance this creative, stylish, boundary-pushing goddess of a woman, if you continue to cling to the tame, sweeping hair of  a Teen Vampyre heartthrob?

He's finally caved to his own punishing, hypothetical internal monologue and gotten a new haircut. Us Weekly has photos of his new do — though it's hard to tell if it's a mohawk, or an under-shave with a tiny, styled rat-tail variation à la Skrillex.
Either way, it appears that Pattinson — wearing a baseball cap over that do — is still a little shy about his brand-new cool. We trust Twigs to be patient as he explores.