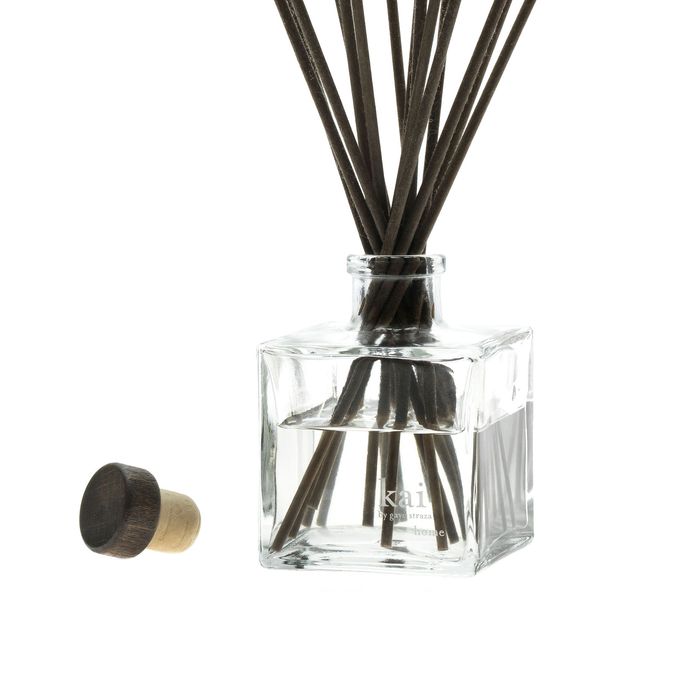 I guess I must have the same scent profile of Pamela Anderson's ex-husband, because Tommy Lee and I both can't get enough of Kai, the Hawaiian-inspired scent that smells like a mix of glorious white flowers. He purportedly uses the scent (in candle form) to unwind in the dressing room after head-banging and I … use it to unwind after a tough day of testing out lipsticks and banging on my keyboard. It's pretty much the same thing.
I can't speak for Tommy, but I'm delighted that Kai has decided to introduce a diffuser into its scent range. It comes in an elegant, simple clear bottle, with Japanese diffusion reeds constructed to release just the right amount of fragrance. It envelops the room in a nice, cozy scent that isn't too overpowering but is stimulating enough to remind you of Hawaii and rock-star dreams, even when it's 20 degrees outside.
Kai Reed Diffuser, $78 at Amazon or Kai Fragrance.