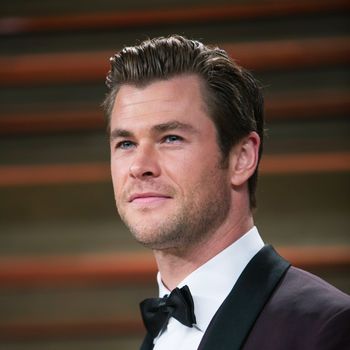 Photo: Adrian Sanchez-Gonzalez
Last year, People magazine named Adam Levine its Sexiest Man Alive. It was a controversial choice, because Adam Levine is Esperanto for douchebag and responsible for things like this. This year, People has made it up to humanity by giving us a highly conventional sexy-man laureate. Here he is, world, your hunk ideal: Chris Hemsworth, star of Thor and older brother to the guy who was engaged to Miley Cyrus, is 2014's Sexiest Man of the Year. No doubt about it, this guy, he's a hunk. Hot off the hunk presses, this hunk is flying off the newsstands.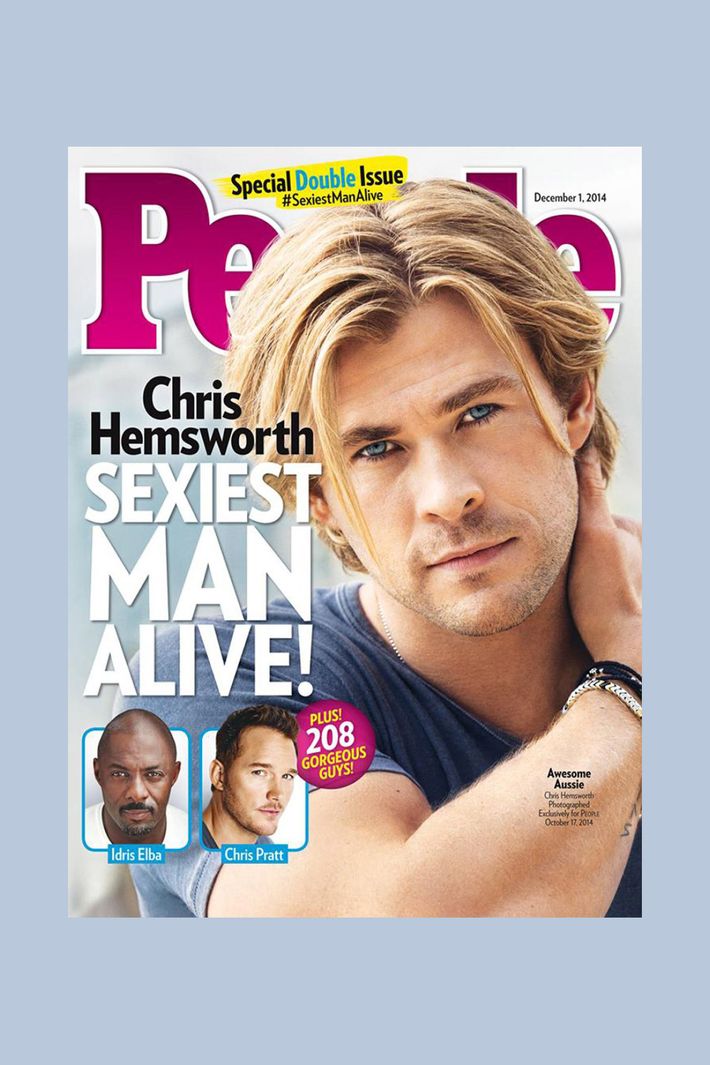 If you aren't familiar with this year's Sexiest Man Alive, here's a cheat sheet: He started with a small part on a local soap opera in his hometown. He then played a superhero in a blockbuster movie franchise. The role required him to put on 20 pounds of muscle and he couldn't eat pizza. He was sad. But he likes having abs, so it was worth it. After that, women discovered they enjoyed his blond hair, blue eyes, boringly well-defined jaw, and chiseled abs. As his star rose, people also began to notice his smile, which is sometimes shy but can also be happy. To the honor, the actor responded humbly, describing the whole situation as "pretty funny."

Congratulations, Chris Pratt Evans Pine Hemsworth. Enjoy your year of being indisputably sexy.