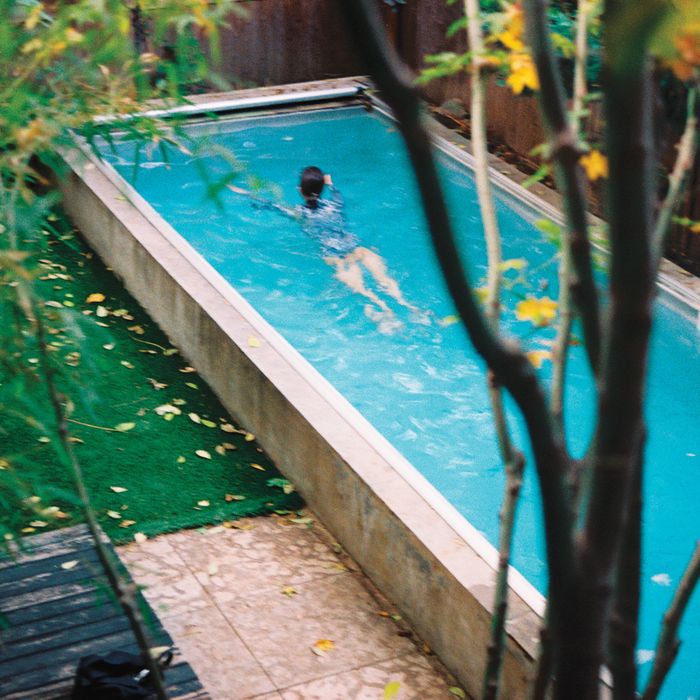 In this series from Pretty Hurts, Petra Collins photographs six New York women as they prepare for their days.
Designer Cynthia Rowley doesn't sleep much — she goes to bed late and wakes up early. "I get up around 7:30 and check in with my older daughter to make sure she's set with breakfast," she tells the Cut. "Then I jump in the pool for about half an hour. That's when I set my day; I swim and think about what I have to do when I get to the studio. Then I make breakfast for my little daughter, shower around 8:25, and I'm out the door by 8:30. I wake up like I'm shot out of a cannon — it's totally pedal-to-the-metal until drop-off, which is before 8:40."
Her beauty routine, as a result, is built around speed — she's out of the shower in less than five minutes. "I don't do any makeup before I leave," says Rowley. "Maybe a little bit of eyeliner, which takes like two seconds, and then I'll put on sunglasses to get to work and have a minute to get myself together. I use a liquid eyeliner now, but for years I just used a black Sharpie."
Click ahead to see Petra Collins's portfolio of Rowley's routine.
Additional reporting by Katie Van Syckle.
*This article appears in the November 17, 2014 issue of New York Magazine.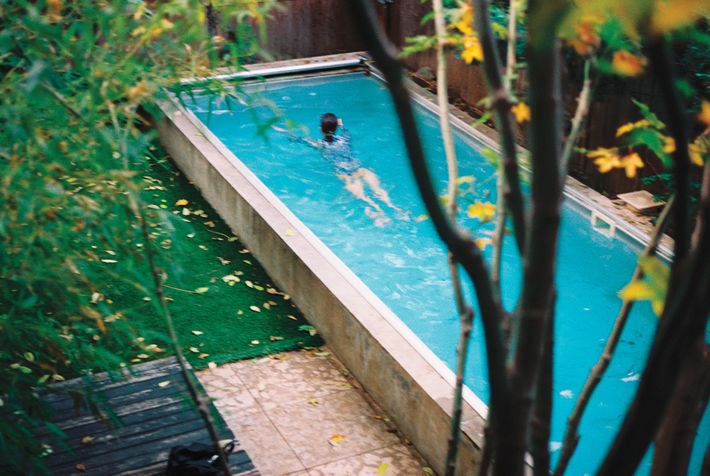 I wish I were like that guy in the Sound of Music where everything was on the clock, but I wake up around 7:30 depending on what went on the night before. I check in with my older daughter, and make sure she is set with breakfast, and then I jump into the pool and go for a swim for about 20 to 30 minutes.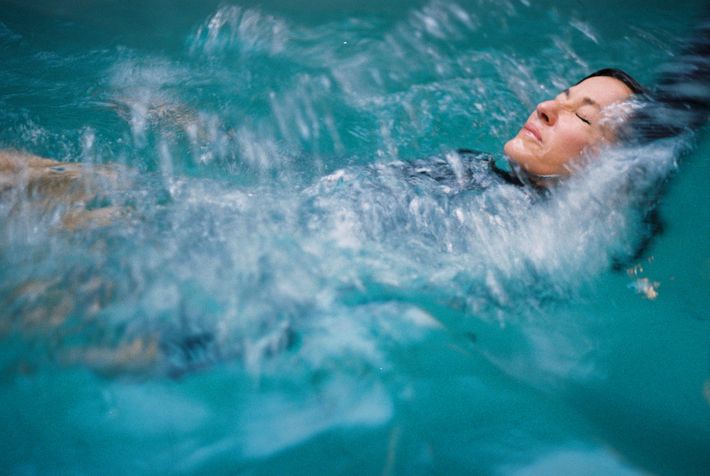 I swim in a wetsuit from about October through the end of November and then the pool closes. I don't want to sound spoiled or snotty, but somehow I got lucky enough to be able to make this pool in my backyard, and I just can't wait to get into it every morning. I swim and think about what I have to do as soon as I get to the studio. It is my setup time.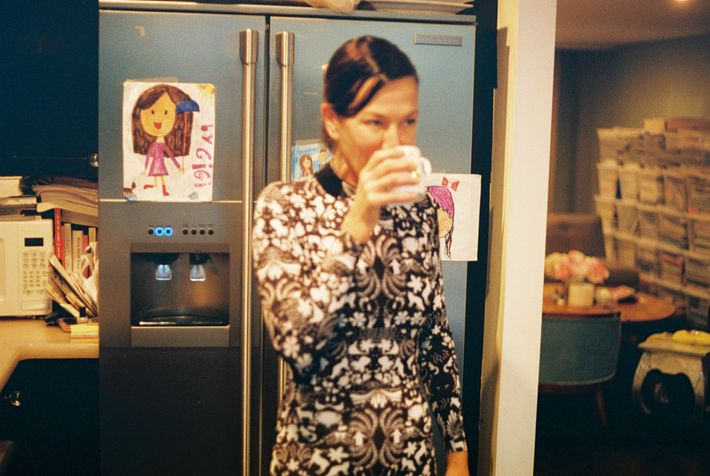 I finish swimming at about 8:15. Then I make breakfast for my little daughter, and make sure she is dressed, teeth brushed, et cetera. I do a lot of stuff the night before. I make sure my kids' clothes are out, make sure the lunches are made, make sure my coffee is made; I even lay out my own clothes sometimes. I don't sleep that much. I just try to pack everything in.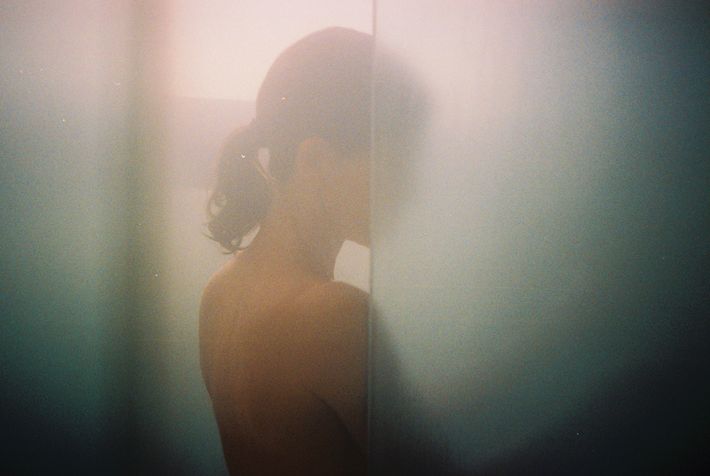 I have the shower down to fewer than five minutes, really in and out, and then quick a change — I'm like Superman, just stepping into a nearby bathroom. But that is also because I am just going to work.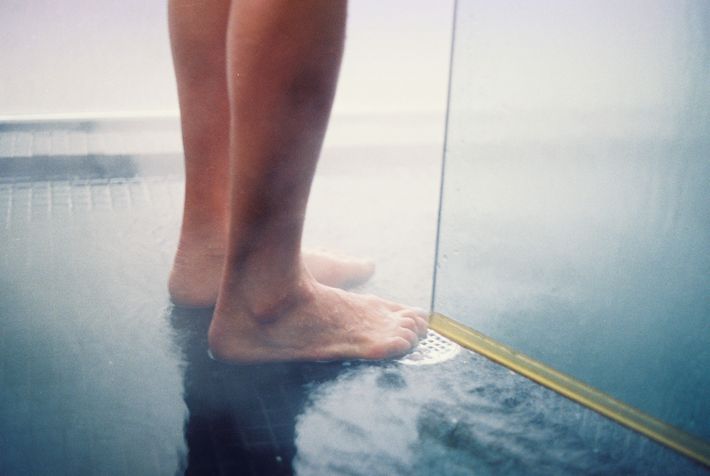 I feel like I'm a grown-up now, and I should be experimenting with more serious products. I do like the Bliss scrub, but that's more for a treat. I could go on vacation with a toothbrush, maybe some black eyeliner and lipstick, and I would be good.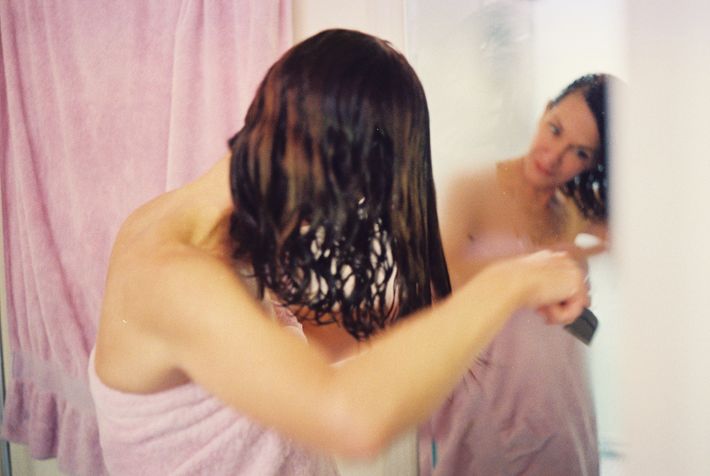 When I get out of the shower, I have an almond oil I use on my hair and skin, and Egyptian Magic moisturizer on my body. Honestly, I am just happy to be getting out of the house and getting the kids to school on time, and me to work on time. My beauty regimen is meant for speed.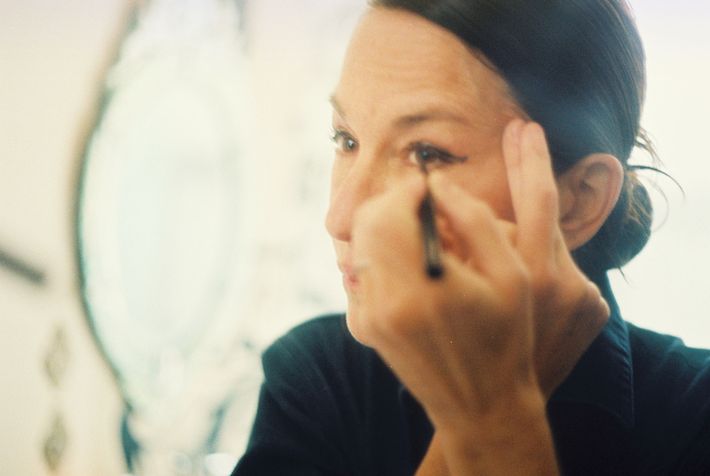 I use a liquid liner, which we actually make, but is based off a black Sharpie. For years I used a black Sharpie. I was in a taxi, probably, and didn't have anything with me except a Sharpie, my favorite writing utensil, and I was like, Oh, this would work. It makes a perfect line and you can wing it out a little on the side and get a little point — just don't line the lower lid. I actually met someone from the Sanford company that makes Sharpies, and they said they can't condone it, but it is perfectly safe. They could never say that people can use it as a beauty product, but they were like, Even if we did, probably no one would do it!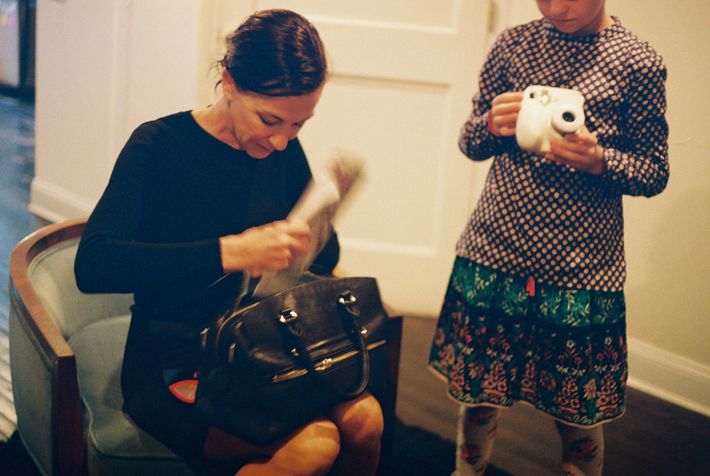 I think it is really important to let your kids dress themselves. I think it is really important they have that form of self expression, and can just be themselves and decide what they want to wear that day. I let them go in crazy things. My daughter [pictured] has gotten a little more subdued now that she's 9, but she wore a Barbie life jacket one time as a vest to school, and my other daughter used to love to wear birthday crowns like every day. I'm like, "What do you say when people say happy birthday?" And she is like, "I say thank you."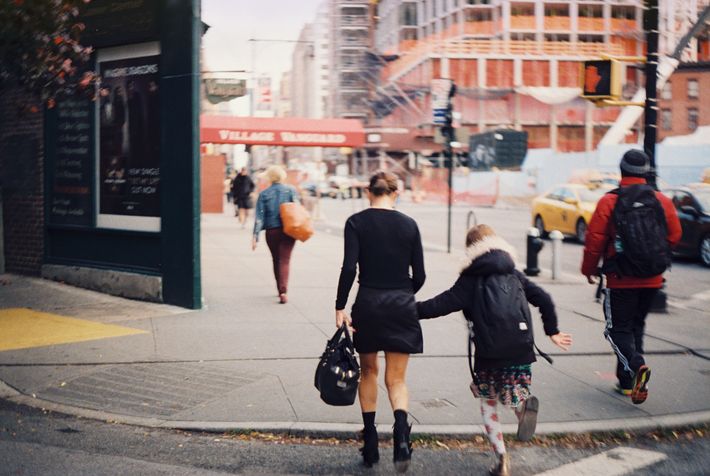 I like to feel like I'm not dressed like a wreck. I like to get dressed once, and not think about it until I take [the outfit] off at night. That to me is the thing I put the most emphasis on. It doesn't have to be perfect, and it doesn't have to be fancy; it just has to be something that I feel good in, and that is going to feel good for the whole day, then night. And I don't have to think about it.